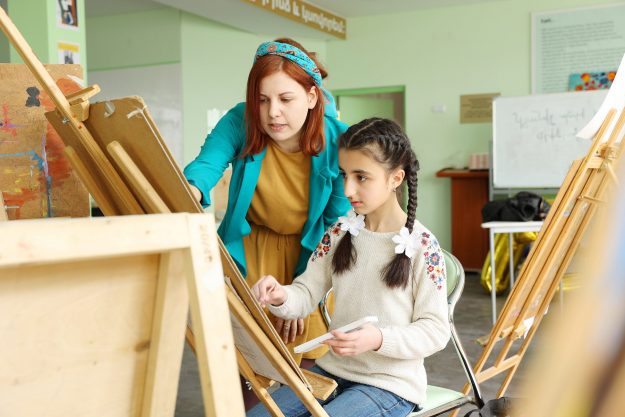 – Did you place Gago somewhere comfortable? So jump on stage…
– Gago is already sitting, so you can start painting…
This is how the Drawing and Drama Therapy programs of 11-year-old Mane from Lernagog start.
Gago is a doll who has been Mane's inseparable friend for more than ten years. Children and instructors managed to adapt to Gago's presence.