Adult education: learning together with kids
"I have changed a lot" is what we very often hear from COAF kids' parents about the relationships with their children.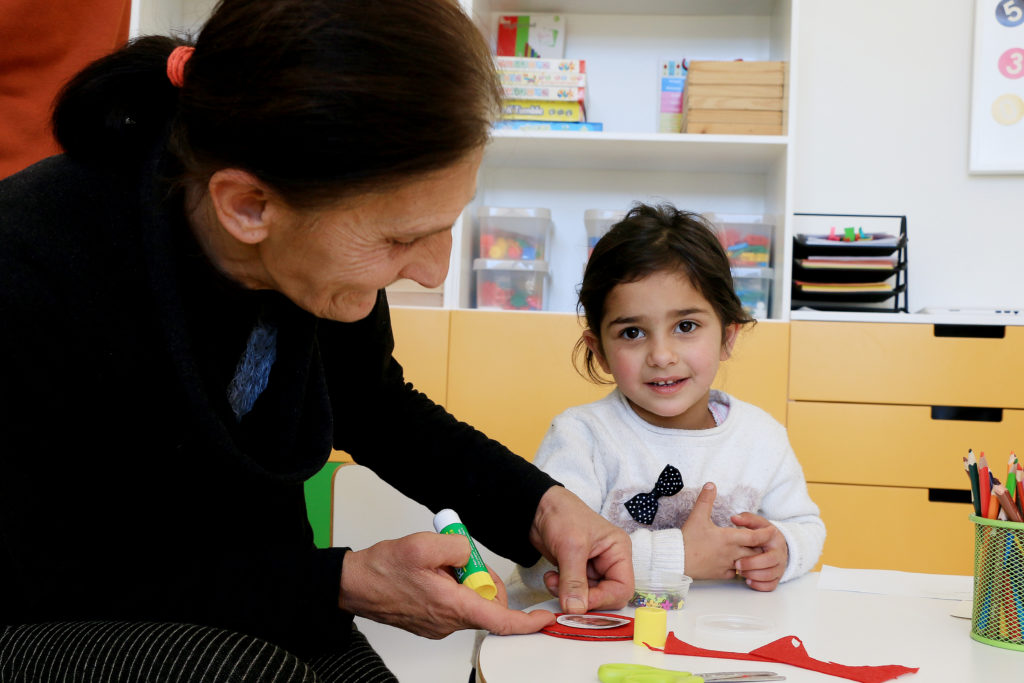 COAF is committed to advancing every aspect of Armenia's rural communities, and child and family services is one of our fundamental program pillars. Through advocacy-oriented initiatives, we empower the young generation and their families through education, training, and professional development.
There is clear evidence that parents can and do influence children. Various conditions determine differences among kids in their rates of development and their ultimate outcomes. Parenting surely is a decisive factor.
The Child Development Corner (CDC) at the COAF SMART Center
COAF SMART's CDC has more than 150 children attending from 10 nearby communities of the Lori region. Group specialists work towards a child's cognitive, emotional, and social development, as well as foster creativity and autonomy through interactive games and activities.
Learning together, learning from each other
Children can attend CDC starting at the age of three. For the first five months, parents or other family members, aka grandparents, uncles or aunts, visit the center and stay together with the kids. This way, our specialists ensure a child's adaptation to the new environment without discomfort, stress, and fears.
At the same time, they share professional advice with parents encouraging them to err on the side of patience and comprehension in encounters with their children. As soon as the five months pass, parents can wait for their kids outside the room for another 1-2 months in case a child needs them to be physically closer.
Parents, especially mothers, love visiting the center as it's like an entertainment place for meeting each other, sharing news, using the net connection (which in many villages is not an easily accessible resource) and spending time at the SMART library where they can benefit from our big collection of modern and classic books.
At COAF SMART we have also included English and Computer Literacy in our adult education programs.  "There have been times when parents brought their kids to CDC, and then rushed to participate in their enrolled programs," remembers Narine Movsisyan, the Child Development Instructor at COAF SMART. Narine is inspired by the progress in every single child and parent and is a firm believer in providing children with the freedom to express themselves and develop creativity.
Seminars and trainings
Once a month, our CDC specialists organize seminars for each parent. CDC training is beloved by many and consists of 10-15 members. The adult education initiatives, diverse training courses and workshops have been co-financed by our partner DVV International since last year.
Parents from our beneficiary villages discuss kids' behavior, learn why their children often face fears and how to address them best. They also get introduced to the negative influence hitting a child has. "Besides explaining that hitting their kids is wrong, we show parents alternative ways of solving the problems," says Narine Movsisyan.
"My son refused to go to a kindergarten, instead, he enjoys attending CDC for two years already. Whatever I am unable to explain to him, Mrs Narine does easily and successfully. I have learned a lot not only about parenting but also about family relationships and life itself," emphasizes Narine Tumanyan, the mother of CDC student Hayk Ghulinyan.
One of the adult education activities is parents creating toys for their children utilizing seemingly useless items. As buying too many toys is unaffordable to many parents, this way children comprehend that having a lovely and precious toy has nothing to do with money.