What change can an eco-friendly pen bring to a village?
Millions of pens and markers are thrown into landfills each year when there long exists a more sustainable solution. 
Get to know one of COAF's "babies" – Re' Pen – a new eco pen startup initiated by the students of COAF's Aflatoun social-financial education program from Aragatsavan village of Armenia's Aragatsotn region. Re' Pen provides zero-waste, sustainable, eco-friendly stationery with no compromises on quality. The paper pen focuses on reducing plastic use and giving a second life to used notebooks, unnecessary journals, and magazines.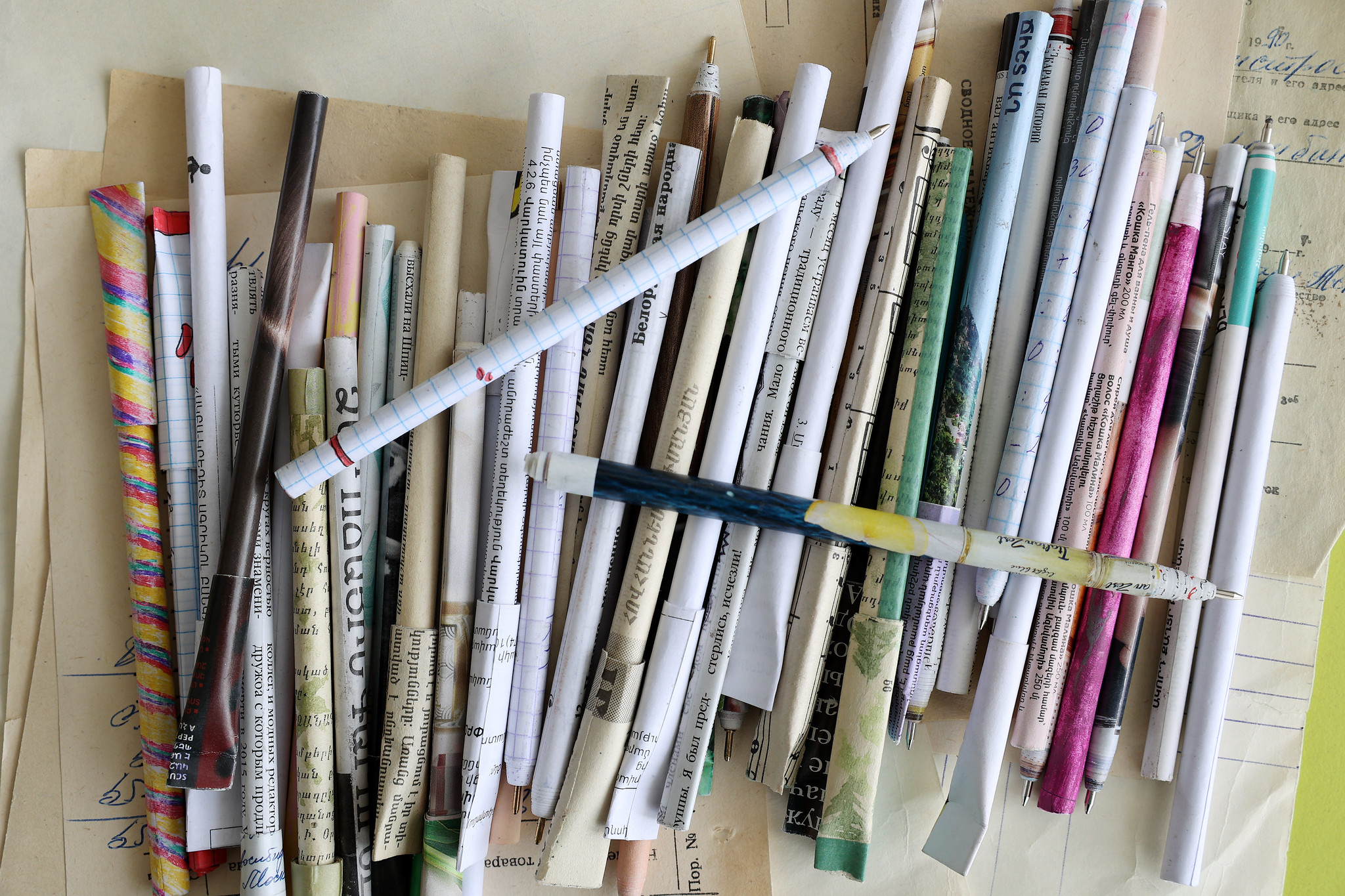 How it all began
First and foremost, though the recycling culture is developing in Armenia, is not yet widespread and accessible enough, especially in rural areas. It is fair to say that pen's plastic bodies are recycled once in a blue moon. They're often discarded in the trash where they'll take hundreds of years to decompose. 
"When choosing a community project topic for our program, our team went to circle through Aragatsavan village and see what the community lacks. We noticed a lot of trash in the streets and decided to direct our cause to environmental issues," says COAF student Elen Sahakyan.
The change-makers
Following the SMARTConnects (networking event) with ISSD NGO co-founder Mkhitar Avetisyan, with the help of the organization, COAFians initiated the provision of plastic and paper recycling bins in two schools of Aragatsavan village. By the way, in collaboration with ISSD, COAF's Yerevan office has recycled 483 kg (1064 lb) of paper and 186 kg (410 lb) of plastic to date, saving 482 liters (509 quarts) of oil and 8,2 trees. 
Second, the students decided to make handmade eco-friendly pens that would reduce plastic use and deforestation, as well as promote the culture of paying forward to their communities among the youth.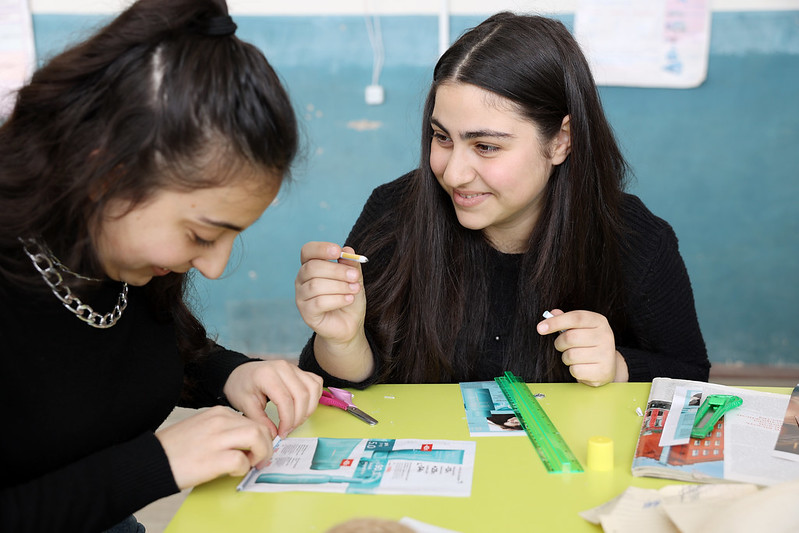 The making process has been full of experiments. "At first, we shredded the paper using a blender, but the result wasn't satisfying enough. Finally, we used sheets of unnecessary notebooks and newspapers as they were. Each of us tried preparing pens at home, and we combined our successful practices to find the option that works best," explains Elen.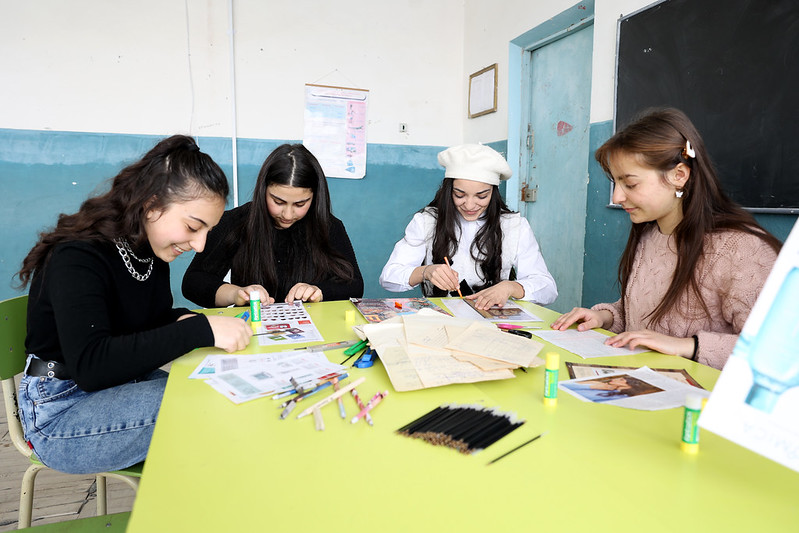 COAFians keep on improving the quality of the pen and finding better horizons, believing that even seemingly small steps like choosing eco-friendly pens can add up to a big difference in protecting the environment over time.