Young and brave: Shenik's or TnaShen Anush
She advises young women not to be afraid to speak up, not to limit their dreams, at least in their minds, and not be apathetic to phenomena in their surroundings.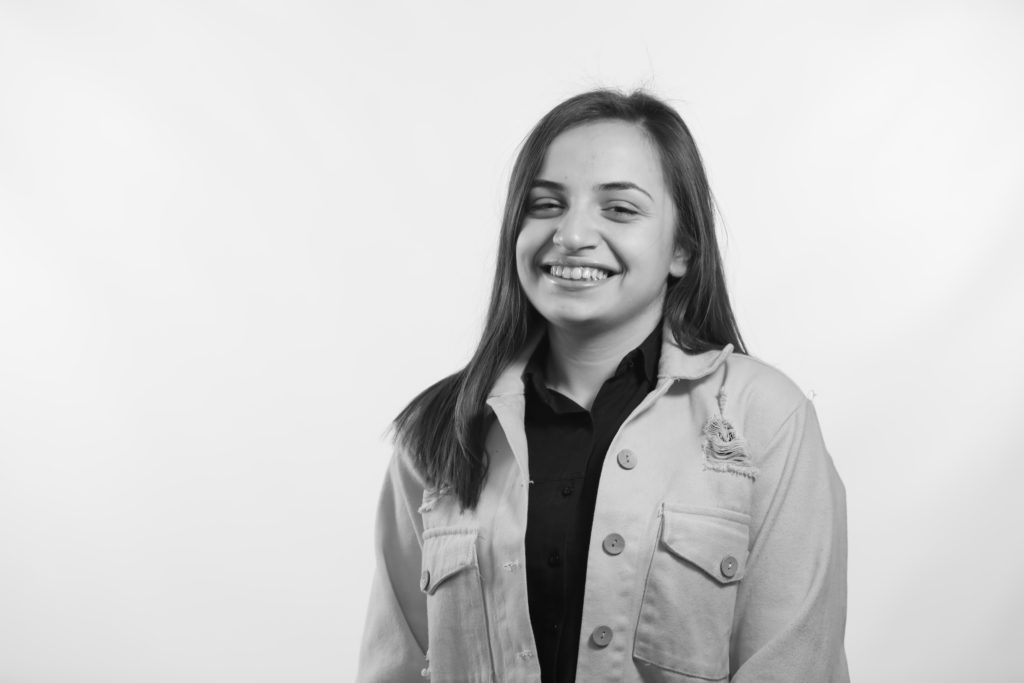 She is from a small village in Armavir where she established her big dreams together with solid actions that impact her and the environment. Brightness in her eyes and with a sunny smile, meet Anush Mkrtchyan, 18, a COAF Alumna from the village of Shenik in the Armavir region.
Anush has participated in many of COAF's programs including the English Access program, the Student Council, Professional Orientation, and Healthy Lifestyle.
"I love COAF as it taught me to love my village. If previously, we, the people living in remote regions of Armenia, wanted to move to Yerevan, COAF showed us the positive aspects of our villages. Now everyone knows me as Shenik's Anush or Tnashen Anush," confesses the young optimist, who considers giving back to the society her and everyone's responsibility.
Her role model is Diana Abgar, the first female ambassador in the world. Her story became a motivation for Anush and it is not by chance that she is now a freshman of the Faculty of International Affairs at Yerevan State University.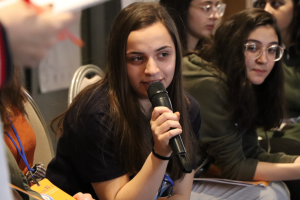 Her civic activity includes a number of initiatives in her hometown: taking part in feminist camps, establishing literature clubs and a girls' football club. The latter was the first football team of Shenik that she and Ani Ghulinyan, another COAF Alumna from Dsegh, organized with 14 members. Competing with girls from nearby villages, Anush clearly remembers the elderly people and their brothers from the villages, who came to support "their girls". In fact, a lot including the stereotypes have changed after that.
The young activist is now the founder of TnaShen Development Center, a unit where Shenik's youth meets to network with young professionals who have various achievements.
There have been times when Anush met restrictions as a young lady. During the Velvet Revolution in 2018, Anush was led by her inner instinct of fighting for human rights. Though a few villagers didn't praise her initiative, she gathered Shenik's youth in a small shelter encouraging them to be brave and join the revolution to fight for what they have been against for many years.
Though she has moved to Yerevan for her studies since September, she always spends the weekends in Shenik, visiting her beloved "gyughamej" (the center of the village) and watching kids playing outdoors.
"Do you miss your village?" I ask Anush.
"In fact, I miss myself in the village," a short silence follows as Anush admits it with a smile. "The city life is different, it makes all of us very similar to each other. Individuals are more vivid in villages. Here you are one of the many, but in villages, everyone recognizes and greets each other."
Many plans and a few dreams she prefers to be silent about are ahead. Today and every day, the big COAF family celebrates all the young women of COAF who amaze and make us proud.