A hurricane lady lawyer who breaks stereotypes: Anzhelika
A little dragon. An angry unicorn. A little trouble. These are some ways COAF's lawyer Anzhelika Nazaretyan will strive to find the right words to describe herself when asked who she is. Behind these mystic and seemingly strange expressions is a beautiful soul who fights for justice wherever she is, is forever in love with Armenia, and hides a master chef (she'll enumerate an appetizing menu she's able to cook) and a talented singer inside (she has sometimes amazed our staff with her voice during team-gatherings). Meet one of the people who make COAF what it is!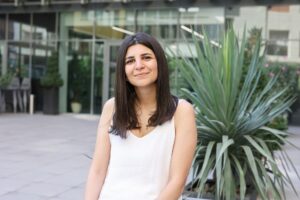 Breaking stereotypes as a lawyer  
If you ever walk the street and notice someone fighting for the rights of a foreign passenger, that's Anzhelika (based on a true story!). Bringing justice to the world is her mission by birth, and she believes in its possibility with all her heart. Are you expecting a lawyer to be unemotional and extremely self-controlled? Nah. "Lawyers should have emotions, and they should show it," believes our little hurricane. 
The road back home
Born in Yerevan, Anzhelika's family moved to France when she was two. They spent over a decade in France and decided to settle back in Armenia. "My parents did everything to keep us close to our Armenian roots, and I never felt like a diasporan abroad – I was an abroad-living Hayastantsi with an emphasized Armenian mentality."  
Anzhelika remembers how she and her brother were considered too conservative in their French high school and, conversely, too open-minded back in Armenia.
Both her family members and she deem returning to their homeland their best decision ever. 
A peek inside a day in the life of a lawyer
In Anzhelika's words, a lawyer's day consists of tons of responsibility, challenging and often stressful decision-making processes, and the impulse of maintaining confidentiality and preventing the leak of undesirable information. Yet, she manages to find lots of creativity in her job. 
At COAF, her work is diverse. "People may think that the legislative scope of a foundation is limited, but, in fact, our work relates to civil law, corporate law, finance law, construction law, land, and other fields of law due to the variety of COAF programs." Some works require much dedication and patience. "But if not us, then who?"
Growing with COAF 
Anzhelika joined COAF in 2017 – a step she considers a turning point in her life. Almost five years have passed since, and still, she's always felt in a constantly changing and developing environment. 
Anzhelika is one of the heroes behind COAF's digital revolution as an organization; she managed the digitization of COAF's legal archival documents and led a similar process in the municipality of Debet — the village where COAF implements its newest community development concept of SMART villages.
"When I first entered the archival room of Debet village and saw the anarchy of documents, I told myself that it was impossible to put them to order. Taking a breath thrice helped to get started and successfully wrap up the process. Now, the municipal staff of Debet can boast that they have an organized archive where one can find info easily," continues Anzhelika. 
"After returning to Armenia from France, my family was often asked by locals why we made that decision and whether it was worth it. I had been waiting to find that reason to tell people why we did return. COAF became that reason. It changed me drastically, and I find myself different here every day."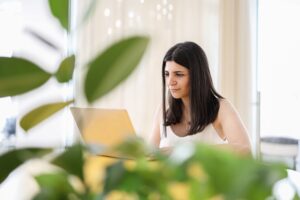 Here her personal, professional, and Armenian-related desires coincide. "Since I joined COAF, I've never repeated a commonly used expression in Armenia – "The country isn't a country" – as the work we're doing is exactly what is indispensable to make this country a country."