Welcome to Aren's mini handmade factory 
You hear the buzzing and clanging sounds filling the room as Aren, 15, turns on the machines one after the other. Welcome to the mini-factory of Aren Bulghadaryan, a COAF SMART Musical Instruments student from Vahagni village.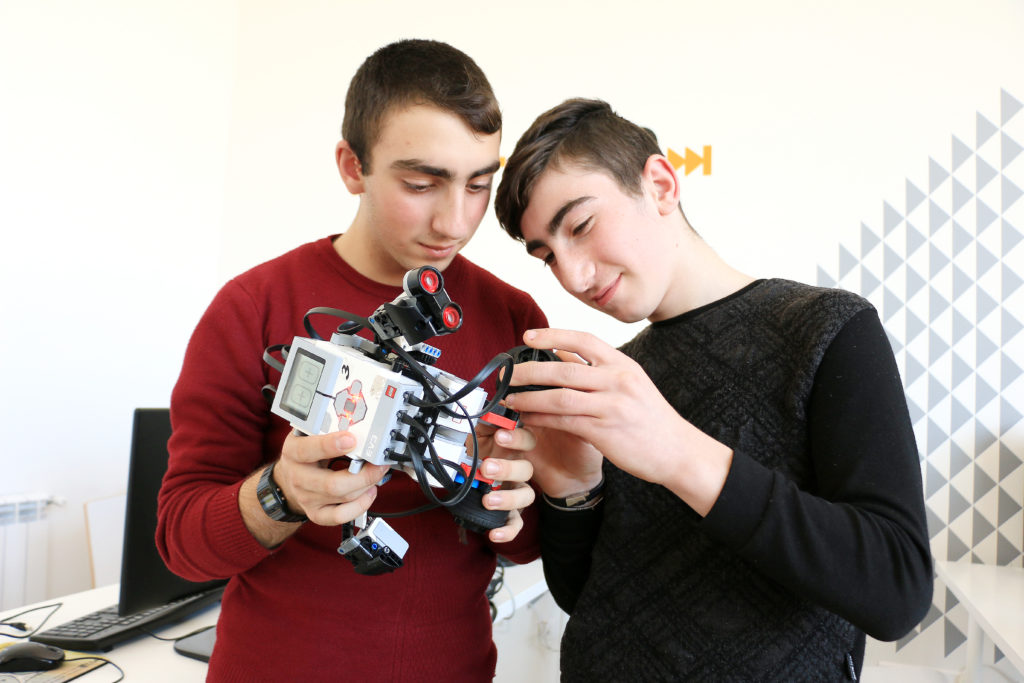 Unlike most machine factories, here everything is handmade and "made of pure imagination".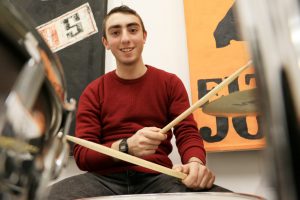 Aren has been a longtime SMART resident also enrolled in programs of Digital Drawing, English, Robotics, and others. Along with his studies, he has been assisting Ara Harutyunyan, the COAF SMART Mechanics Instructor, in teaching students younger than him. "Aren has a strong individuality and is very creative – everything is said by that," confirms Ara.
"It all began with a small engine I found in my old toys," remembers the young mechanic. Using metals, old telephone parts, a can of Coke, wooden pieces and even a lamp glass, Aren has crafted a security system, a mini grill machine, a grass cutter machine… most importantly, a 12-volt meat grinder, one you cannot find anywhere else in Armenia. Seeing the hard work behind the process of meat grinding by hand of his family members, he decided to find a solution to that. There you go, the model of the machine exists, and the next step is to bring the model true to life.
Aren finds inspiration in little things and always pays attention to objects surrounding him. "When I grow up I want to become a mechanic and teach Mechanics as well, I want my village school to be equipped with more modern labs and devices to make the learning process interesting and practical," he explains.
Aren is a true village-life lover. He likes the nature, the clean air and the warmth of human relationships in Vahagni village. "If you need something, there will always be someone who will help you in our village," says Aren.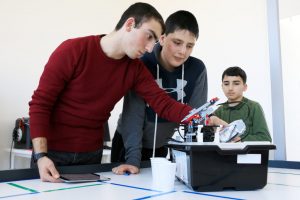 At the same time, Vahagni village has many important necessities that are missing. "Yes, the stars look clearer in our village, but the outside lighting is a huge problem," admits Aren with a sigh.  When coming back home in the evening, one might spend up to an hour on finding their house if not having a phone or a flashlight to illuminate the way․ He sees the drawbacks as opportunities for improvement and wants to be among the change-makers in rural life.
SMART has given Aren new friends, new opportunities and has turned his expectations into aspirations for success.
The light might be weak in Vahagni's streets but not in its people.