I can't stop admiring the dedication of COAF people
Meet Arpine Mazhinyan, a Yerevan State University graduate and an expert in sociology and conflict studies. In 2017 she was awarded with a Fulbright Foreign Student Program grant. Currently she is pursuing a master's degree in Public Policy at Oregon State University.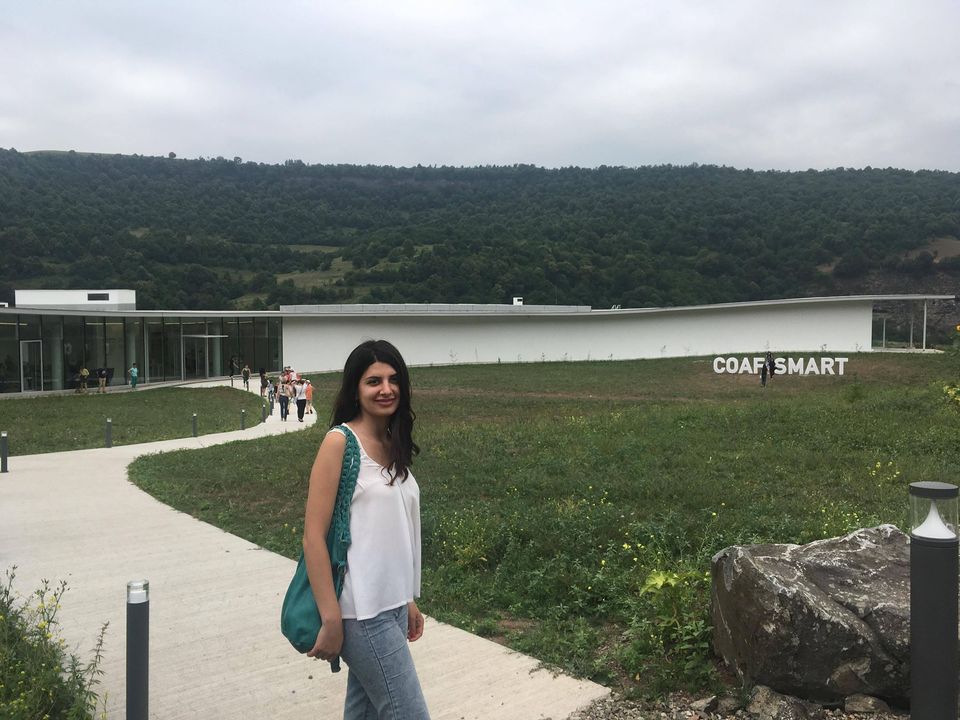 This summer Arpine has joined COAF New York as a Summer Intern as part of Edmund Muskie Internship Program. She spent a week of her internship at COAF Armenia, working with the Child and Family Support team. 
"My specific focus is on social policies, child-related policies and poverty reduction," Arpine says. "I have always been passionate about child protection, poverty reduction and equity issues. COAF is an exceptional organization, activities of which address the whole spectrum of my interests…"
When Arpine arrived in Yerevan, she started working on the development of an evaluation proposal for Social Work subprogram as well as a monitoring plan for the overall program. "Discussions with the team and visits to beneficiary communities and COAF SMART Center were helpful to understand COAF's mission, see organization's activities on the ground and define the scope of my work," she says. "As a result, I am working on a project through which I can contribute to COAF's efforts and gain new expertise myself." 
Prior to coming to the US, Arpine was working with Monitoring and Evaluation section of UNICEF Armenia. "I would like to use and share with COAF the expertise I gained during those two years," Arpine says. "Besides, I have some background in research, which, I believe, can be helpful in the mentioned area of work."  
Arpine's goal after graduation is building a career in a child-related field and helping children of Armenia. "Thus, internship at COAF is an excellent opportunity for me," she says. "COAF is a wonderful organization. I can't stop admiring the dedication of COAF people and how passionate they are about their work."