The twelve-year-old self-made blogger: Rayter Art
Rayter. It's a name Artak had heard and liked. So he took it as his YouTube channel and Instagram page name.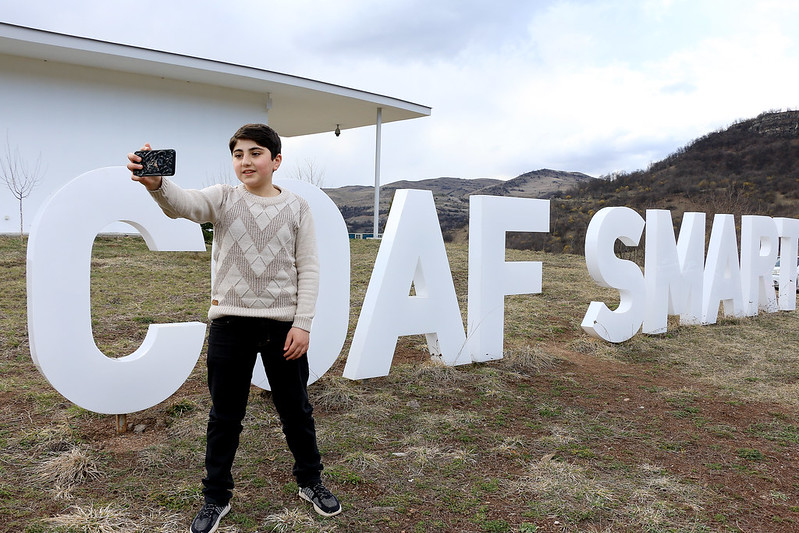 Meet Artak Mnatsakanyan or, as many know him, Rayter Art, a COAF SMART Center student from Odzun, a mountainous village with extraterrestrial beauty. The fresh air that fills you with inspiration and nature that encourages you to dream big… What else can one need to be creative? 
It's been five years since Artak became a lifestyle blogger besides being a student. "The love for blogging arose in me back in 2016, when I was watching Russian bloggers on YouTube and started making my own videos."
Still 12 years old, Artak has become a true media guru and a blogging think tank. He follows industry news and learns the ropes by watching videos in foreign languages on YouTube. Shooting entertaining blogs, organizing games and contests for his followers are some of the things in his blogging to-do list.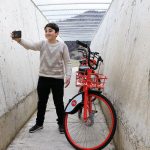 Who knows Artak well knows very well what every single view on social media means to him. "I remember I was counting my first views and was getting motivated from the encouragement of my parents and friends," confesses Artak, the blogger having over 11K views on YouTube. 
"I dream of becoming a programmer and in the field of blogging – a famous blogger," says Artak.
He currently takes his third program at the SMART Center. Marketing was the first one, "I learned many useful things for my YouTube channel." Then he chose the profession of his dreams – Programming, and now – Sound Design.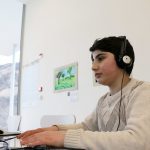 "After attending SMART, I started to pay more attention to the lessons and realized that I could learn a lot from each program. I also improved my computer skills and made many new friends."
If in the past his friends were only from Odzun, the social circle has expanded to nearby Arevatsag, Hagvi, and other communities, which were previously unknown to him.
New friends, new followers: his universe is expanding itself!