Three generations with the same fate. #ArtsakhStrong
The female generations of a big Armenian family: Alina Patvakanyan, her daughter Gohar, and granddaughter Naré.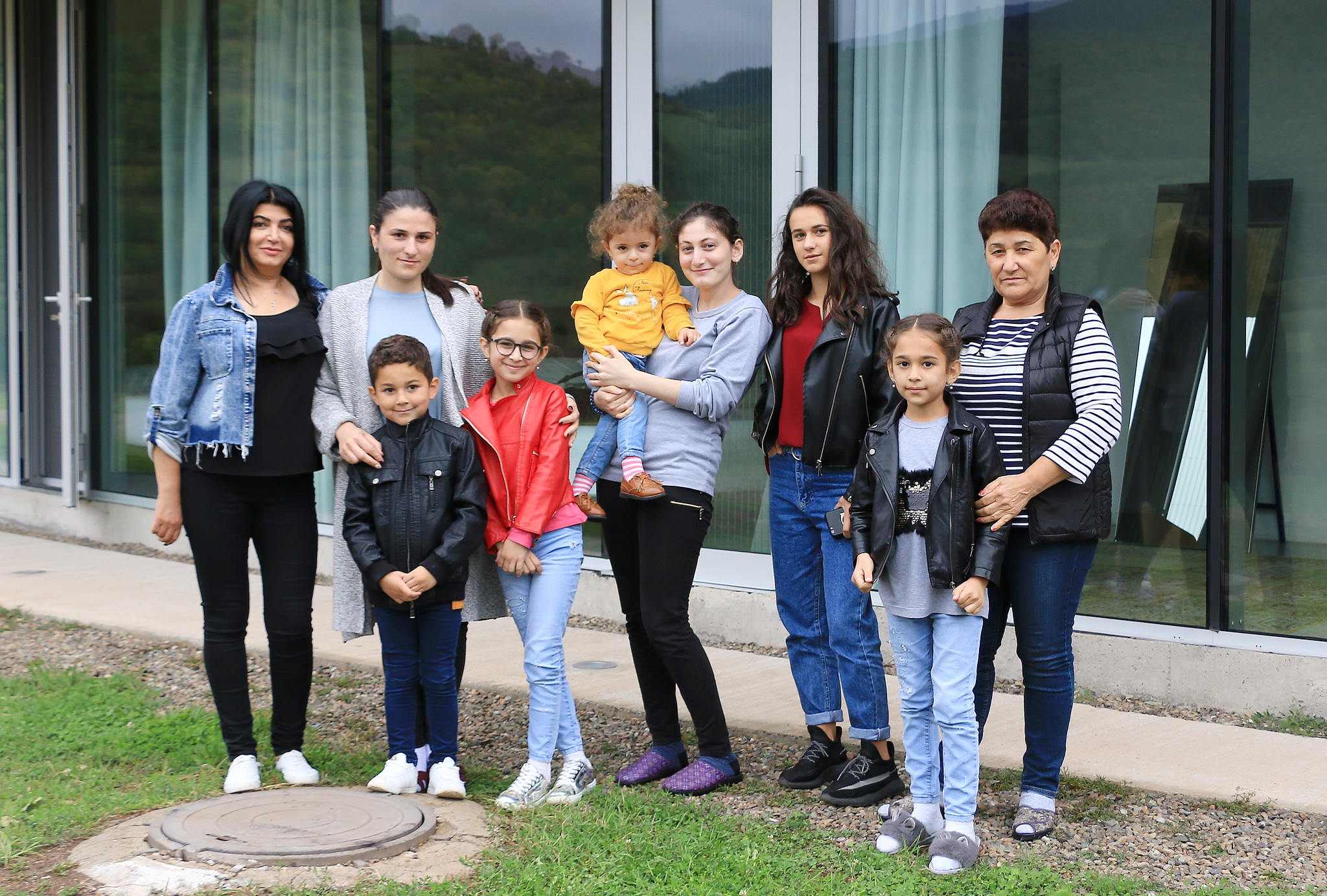 No men around. 
Males are busy protecting their families. Protecting the Homeland is their job today. 
On September 27, Azerbaijan attacked Artsakh (Nagorno-Karabakh), starting a full-blown war all over the border and deeper, targeting civilians, bombarding and shelling civilian infrastructures in Stepanakert, the capital of Artsakh, Shoushi, its cultural center, other towns, and villages. The 30-year-old conflict awakened as a tempest, penetrating into every single family living in Artsakh and Armenia.
Every family has a son, a husband, a father, a relative, or a friend fighting on the border. Mrs. Alina's family has a few of them.
"We have seen a lot… I was 29 and had three kids when my husband went to the 1992 war of Artsakh and never came back," recalls the 58-year old Artsakhtsi woman who was persuaded to flee her home and her beloved city Stepanakert, on the seventh day of the war. Then she continues, "I don't want my daughter to go through the things that I have gone through."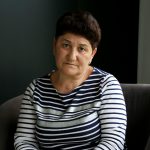 The woman who has seen three wars (1992, 2016, 2020) has left her house door open. "My refrigerator is always full. I left my door open so that if soldiers or other people pass by and need food or shelter – my home is everyone's home." 
Since the beginning of the war, the Concept Hotel by COAF (Debet village, Lori region)  turned into a shelter for Artsakhian families who evacuated from the war zone. It is where Mrs. Alina's family stays now. "We are so grateful for the warm welcome, but we are counting the hours to be back to our homes. My heart and mind are in Artsakh. We have ten men serving in the army now: my son, my son-in-law, his brother,…"
The "son-in-law" is Gohar's husband. Gohar, mother of three, does not have the heart to tell her story, but her eyes tell – she has so much to tell. "I was only two-years-old when my father lost his life during the Artsakh Liberation War (1988-1994). So did the father of my husband," she says in an audible whisper, peeking at her children to make sure they don't notice her emotions. Bursting into tears, cleaning them up, and putting on a courageous smile is something Gohar has become so skillful at.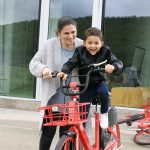 She does not remember her father in real life, but can hardly forget what his absence has felt like. Then she repeats what her mother said a few minutes ago, "I don't want my children to go through the things that I have gone through…" 
Nare, 10, seems a few years more mature her age.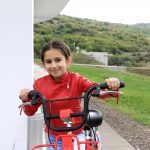 "What is the first thing you'll do when you go back to Artsakh?" I ask Naré.
"I'll hug my dad tight," she says as her shiny eyes start tearing. 
Hundreds of lives are lost. Hundreds of dreams remained dreams. 
The war goes on…