Playing with a soundtrack cellist of an Oscar-winning film
Mary Kirakosyan is from Vahagni community. "I always look forward to SMARTConnects launched by COAF," she says. "It's a pity they happen just once in a fortnight." However, the latest event was a unique one. Our future SMART citizens came to meet Artyom Manukyan, a talented cellist from the US.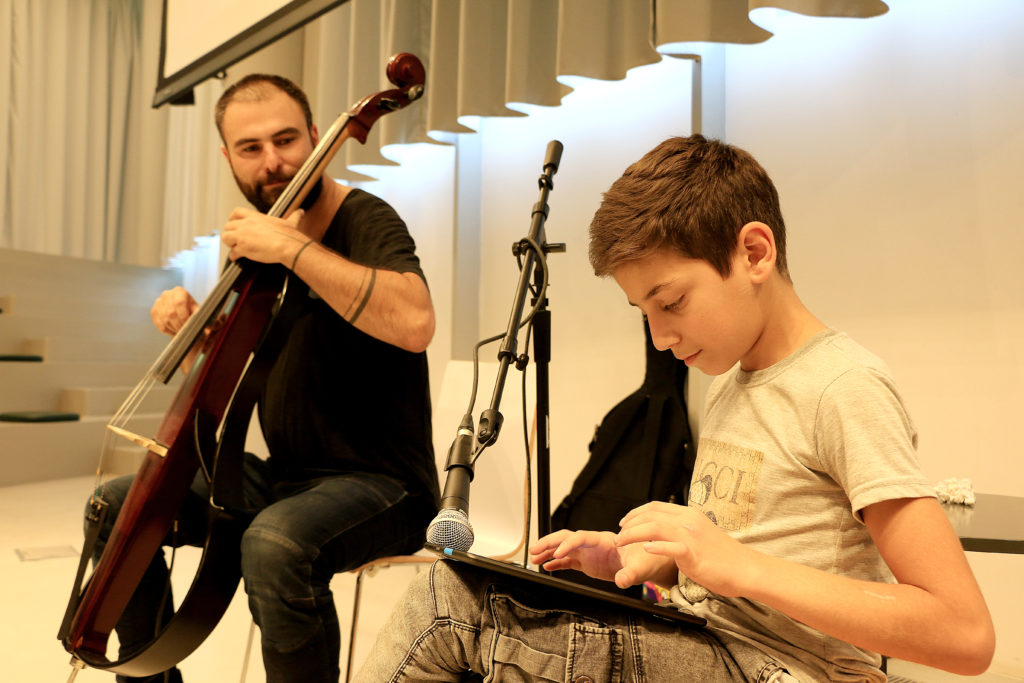 Artyom Manukyan is the soundtrack cellist of the Oscar-winning film Green Book and has performed with world-renowned artists such as Draco Rosa, Natasha Bedingfield, Darryl "DMC" McDaniels. Being the youngest member of avant-garde folk Armenian Navy Band, Manukyan has toured all around the world.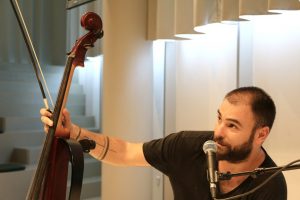 The musician was happy to play his favorite pieces and explain everything about soundtracks to SMART students.
"When I started going to music school as a child, I didn't like classical music at all", Manukyan told. "I didn't even want to play the cello. Then I discovered the Finnish band Apocalyptica and realized I could play anything with the cello. The band cellists play… heavy metal music. And I started combining different styles of music while playing the cello."
Manukyan played some soundtrack pieces and showed how to get various sounds with the help of the cello. Then he performed the Game of Thrones soundtrack. "When people learn I am a cellist they immediately ask me to play some music from the Game of Thrones," he said, laughingly.
Some of the children said they liked… horror movies, and Manukyan mixed some horror music for them. Then Grigor, 12, approached him and demonstrated his skills in making music through a software. A duet was created on the spot – Manukyan played the cello, and Grigor from Vahagni played with the help of his tablet. Then the famous cellist said they could play again someday. "Why not, anything is possible. When I was a kid, I didn't like playing the instrument and studying. But I liked music very much and I worked hard to combine classical music with other styles and play the cello in an innovative way. I think I succeeded. You can achieve everything if you are chasing your dreams. Try to create something unique in your life. Try not to be like millions of other people. You can if you try," Manukyan said.
At the end of the event, Mary from Vahagni said she was happy she had a chance to listen to Manukyan's music. "I think I am going to listen to it frequently. I like it very much," she admitted.