Daily life as the war goes on։ Beniamin village
The north-western Shirak Province of Armenia is well-known for Gyumri, the second-largest city and the cultural capital of Armenia. The region has over 120 villages, the names of which often reflect various elements of nature or are after a significant someone who was born in that village.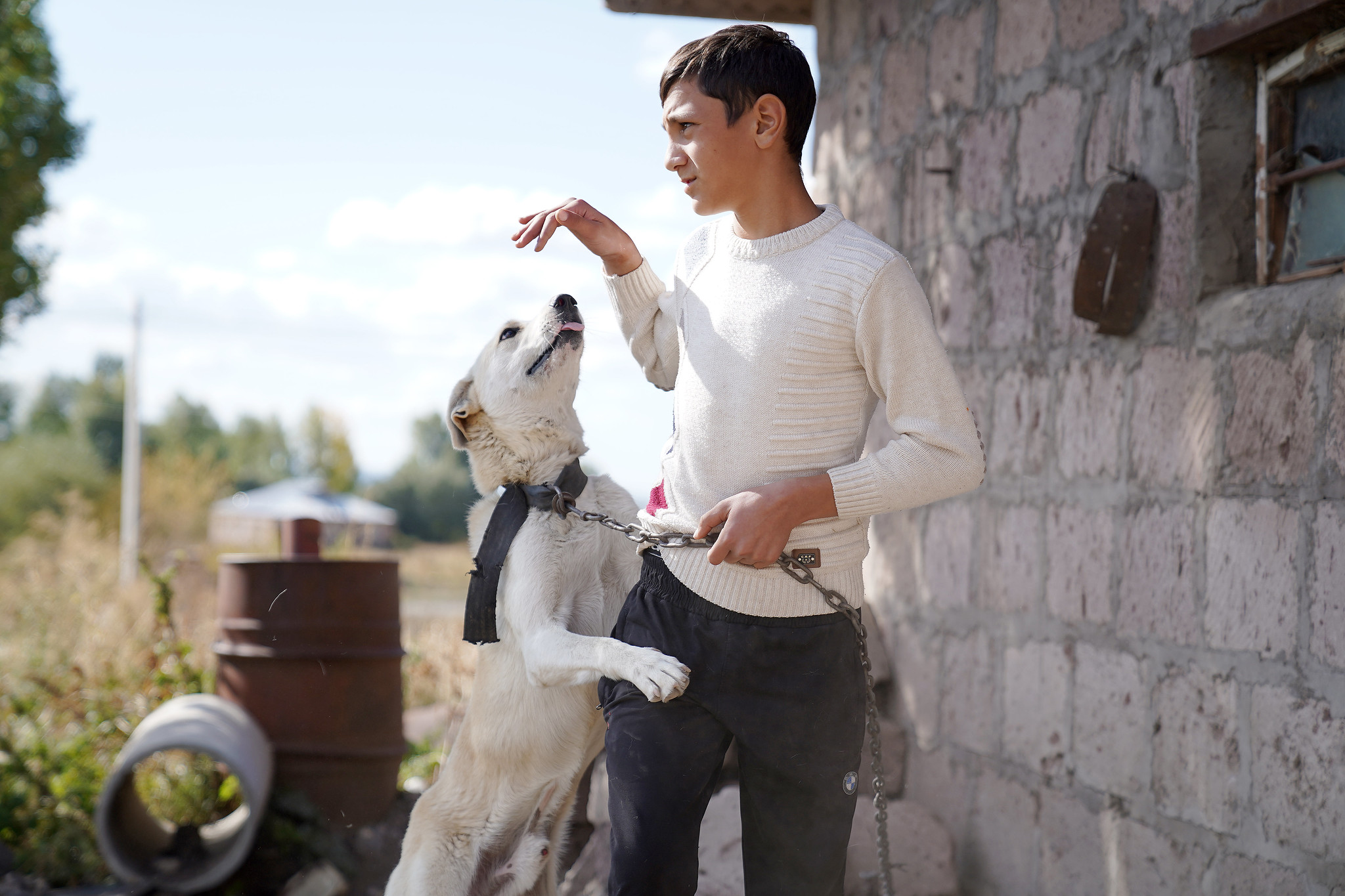 A 20-minute drive from Gyumri will take you to Beniamin village. "Our village is named after major general Beniamin Galstyan, a former villager and hero of the Soviet Union. He is known for participating in the Great Patriotic War," proudly says co-villager Leyli Arzumanyan, mother of three․
Mrs. Leyli says, "This year, people are quite satisfied with the fall harvest." Potato is the best-growing vegetable in the village that has chilly winters and breezy summers.
If you hike around Beniamin in October, you will be greeted by people digging up potatoes, cultivating their wheat and barley fields, women carding wool, as well as kids playing with their pets outside.
Voskan, 4, gently takes care of his bunnies and rushes to cycle around the village, enjoying the newly asphalted road that is only two days old. "Many roads in our region have been repaired since the Velvet Revolution (2018)," the villagers confess.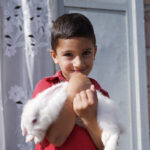 The young boy used to go to kindergarten in Gyumri but has been home since spring due to the pandemic. The kindergarten and health-facility buildings exist in Beniamin, albeit they do not operate because of being in poor condition.
COAF's recent infrastructure improvements in the village have included the establishment of a playground, the renovation of the school cafeteria, brushodrome, an English language room, and the window installation in the community school.
These days neighbors gather in the streets to discuss the current situation caused by the war in Artsakh. "I have never felt this unhappy in 40 years of my adult life," says Mrs. Leyli. Since the Azeri attack started on the border of Artsakh on September 27, the villagers don't have the heart to do anything, but whether they want it or not, they find the strength to do what they are supposed to do.
Beniamin Galstyan is not the only hero of the village. "We also have a guy who participated in the April War (2016) and is now fighting on the border again," tells Laura Manukyan, a young girl, who has recently finished her college in Gyumri and is looking for a job in her community.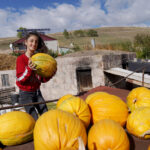 As fall continues to color the trees and changing leaves of the village with vibrant yellow, deep orange, and red-wine shades, the villagers move on with the everyday work waiting for their young men to arrive back home.
People continue to live, work, and create amid war and pandemic.