No longer a tourist in my own country
Coming to Armenia wasn't something new to me. I usually visited in the summers, lived as a tourist for a few weeks in my motherland, and went back to Lebanon.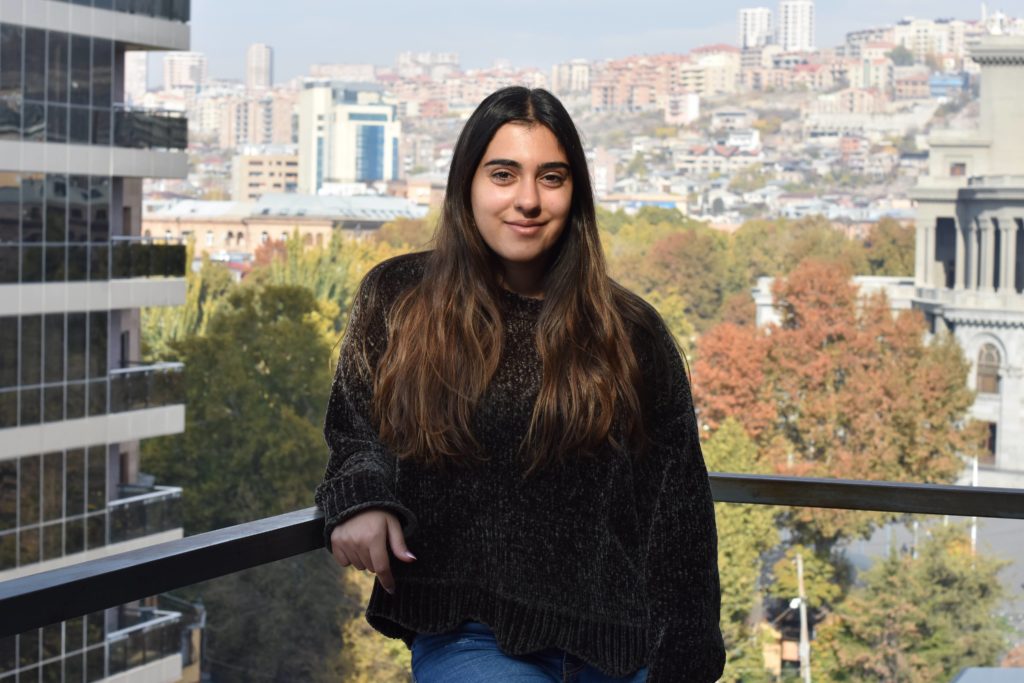 This year, I no longer wanted to be a tourist in my own country, so I decided to apply to the Birthright Armenia internship program. This gave me the opportunity to volunteer, as well as gain invaluable experience.
I finally had the chance to give back to my country while doing something I love, so it was a win-win situation!
After volunteering in Gyumri for 5 weeks, I decided to volunteer in Yerevan. This is when I was introduced to the amazing work being carried out by COAF, one of Birthright Armenia's partners.
Studying nutrition and dietetics had allowed me to work in the health field. Over the course of 10 weeks, I had the opportunity to implement what I had learned thus far in several COAF villages.
The first thing I did was write special diets for diabetic people in rural Armenia. I got to visit villages in the Shirak province, where I spoke with patients regarding these diets and the important factor nutrition plays in their health.
I also created healthy diet plans for rural children, visiting kids in villages of the Armavir province. Most of the children were very engaged and interested in my discussions on why it's important to eat healthy at an early age. They were eager to learn more about the topic, which I honestly had not expected. This made the experience all the more positive and rewarding.
COAF was truly a great place to volunteer, allowing me to feel like I was doing something meaningful with my time. I had the chance to work with the dedicated local Yerevan staff, as well as with the wonderful people living in the villages. This gave me a better understanding of life in Yerevan and in the countryside.
My experience in Armenia this year was completely different, and COAF was one of the reasons it was so wonderful. I will always be grateful to COAF for giving me this amazing opportunity.
Although I'm leaving Armenia, I am certain I will be back, and our paths will cross again.