Two new cheese plants open in Armenia's Lori region
Armenian dairy products are known for their purity, taste, and short shelf life, which is a sign of having few additives. Due to COAF's CheeseUp economic development initiative, brought to life in partnership with the Armenian Missionary Association of Armenia (AMAA), the quality of milk and cheese soars to another level in the northern Lori region of Armenia.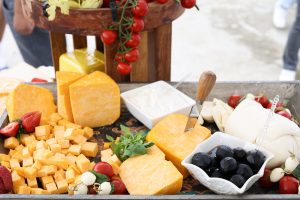 The project targets all the phases of quality cheese-value chain creation: 
cultivating decades-long abandoned rural lands, 

sowing nutritious crops such as barley, alfalfa, oats, corn, and beets,

inseminating cows with species like Jersey, Holstein, Brown Swiss, and Fleckvieh,

equipping existing dairy plants and establishing new ones in rural areas, 

producing nutritious, protein-rich cheese. 
As part of the local dairy business empowerment, fully equipped and renovated cheese plants were reopened in the Dsegh and Dzoragyugh villages of the Lori region in June 2022. The highlight of the opening ceremony was the tasting of some unique types of cheese such as cheddar, gouda, suluguni, which have been produced during the recent training held for the project manufacturers.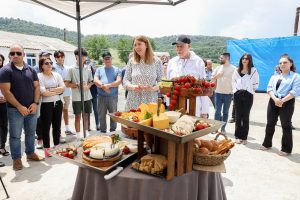 Here is a step-by-step look into the cheesemaking process.
Learning from master cheesemakers
Capacity building is a core component of every COAF program. The professional input of the best local and international experts has been an invaluable contribution to the CheeseUp project. While the manufactories operating in Dsegh and Dzoragyugh villages were previously producing only matsoon (Armenian yogurt), tan (matsoon-based drink), and a limited amount of chanakh cheese, the diversity and quality of their products are dramatically different now.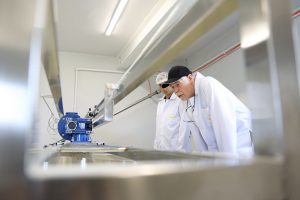 Through the USAID Armenia-supported Farmer To Farmer program and the Senior Experten Service (SES), experts from the USA and Switzerland arrived in Armenia to share their experience in gouda, cheddar, parmesan, and other cheese productions. 
"The courses will be continuous—we՛ll invite international experts to continuously improve the quality of the produced cheeses and enrich the product selection with new types every year," mentions CheeseUp program coordinator Luiza Sevuni.
Quality equipment – a guarantee of quality products
In addition to skill enhancement, modern equipment is indispensable to facilitating efficiency and the overall production of high-quality dairy products.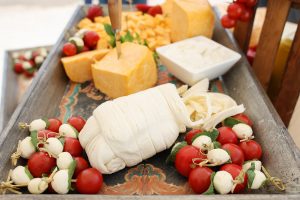 Due to the efforts of the USAID-financed AGRICAMP program, AMAA, and COAF, the two cheese plants have been equipped with milk cooling refrigerators, laboratory equipment, milk processing and pressing baths, gas boilers, tables, sinks, refrigerators, vacuum apparatus, etc.
Parallelly, the creameries were renovated to correspond to food safety requirements with the joint financial efforts of the CheeseUp project and manufacturers. As a result, brine and cheese cooling rooms, laboratories, dressing rooms, and a cheese production section were established.
Big dreams, new horizons 
"This year has been a technological and educational year for the program participants—we used the time for the benefit of the program, developing businesses and providing quality products at the same time. Now we're developing the branding of cheeses and conducting negotiations in local and international markets for further sales. Eventually, we'll have a large selection of high-protein cheeses: cheddar, parmesan, gouda, suluguni, and other types," says Luiza Sevuni.
CheeseUp envisions creating 70 new jobs locally (20-30 jobs have already been created) and impacting the lives of more than 250 rural families.
Agriculture is the driving force behind effective rural development, and CheeseUp—the project that keeps rural entrepreneurs and farmers in the village, giving them a new perspective on business opportunities and spreading a long-lasting economic impact in the entire region.