Part of a big family: COAF Alumni Association
To understand COAF's impact on the lives of its people, sometimes it's just enough to talk to COAF Alumni.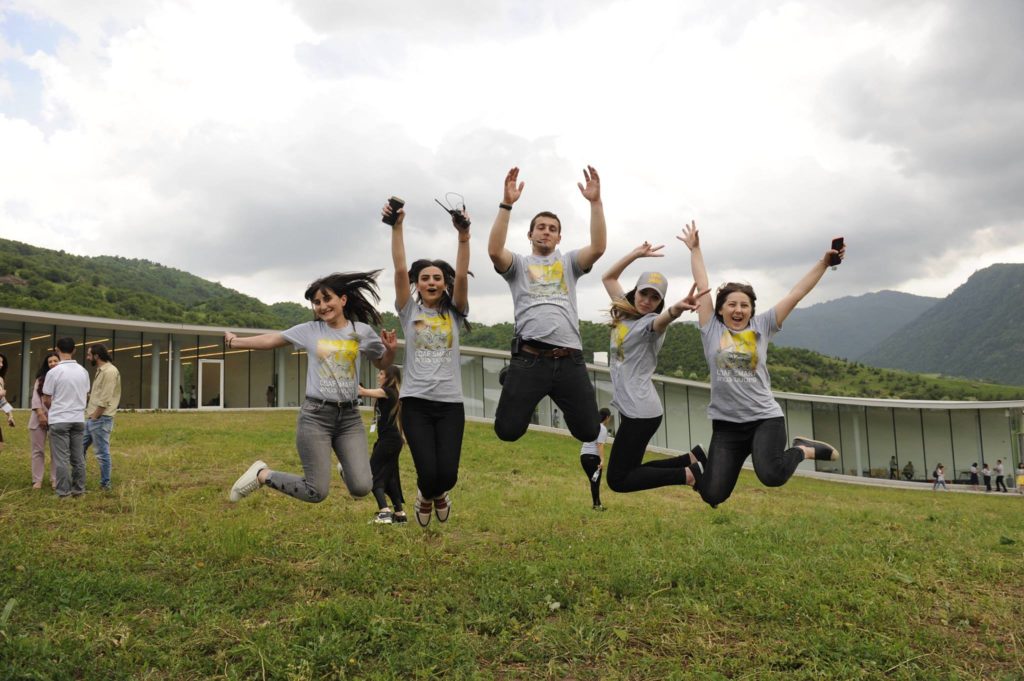 Time passes quickly, and our alumni, who once were COAF kids, choose professions, start new initiatives, develop their hobbies while amazing us with their success stories.
Despite the 16 years of on-the-ground experience and the continuous liaison between COAF and its beneficiaries, the COAF Alumni Association is a relatively new unit.
Nerses Khachatryan, COAF Alumni Program Coordinator, is an Alumnus himself. More than anyone, he knows the spirit of the COAF family and the long path each youngster can have in rural communities of Armenia. With great dedication and enthusiasm, he took the role of organizing the Alumni activities. COAF still has so many programs to offer to its youth, hence, by joining the community you can use all the advantages of being a COAF Alumni at maximum.
Who is considered a COAF Alumni? 
School graduates, who have been involved in at least one COAF program, are considered COAF Alumni. Currently, we are registering for the membership of the association, so, if eligible, make sure to fill in the form to become an Alumni group member.
COAF Alumni Association aims to unite our youth from COAF-supported communities, who will become a bond to collaborate with each other and come up with their own initiatives towards community development.
COAF Alumni Association includes the following programs:
Thanks to COAF donors, COAF has supported 90+ individuals with scholarships for different academic institutions. One of them is the Claire Gregorian Art Scholarship that has already been granted to 9 graduates.
COAF has an internship program that aims to develop our students' professional skills and make them competitive and confident in their working environment. The internship program includes mentorship with HSBC bank in Armenia.
The network aims to initiate formal and non-formal meetings to encourage alumni reunions and active participation in programs. COAF Alumni Network includes the Debate club, which recently participated in a discussion on the media independence with the members of the National Assembly of Armenia.
From writing CVs to interview preparation, COAF is here to help its students with professional advice and practical knowledge on career growth.
In conclusion, both the programs and the opportunities to meet and network are diverse. Join the COAF Alumni Association to come together under one umbrella towards our mission to foster the rural communities of Armenia and its generations.