Celebrating the 3 year anniversary of COAF SMART Center
May 27, 2021, marked three years since the COAF SMART Center opened its doors in front of the youth and adults of the Lori region. 1096 days ago, Lori lived a renaissance spiritually, culturally, architecturally. 
The spaceship-like white building by the architectural design of Lebanese-Armenian architect Paul Kaloustian established a new approach regarding landscape and nature. Though many recognize the Center by its unique undulating shape, SMART is more than just a building.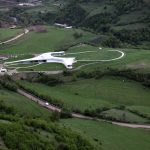 It's an investment never-done-before in the region, where education, technology, innovation and art bring together creative-minded youth to learn, explore, create and share things together. The journey of each student at the COAF SMART Center can be accompanied by COAF's social work, psychological and health services, upon need. Altogether, this comprehensive pack of self-development aims to foster community and individual growth, thus being an innovative way of improving the quality of life. 
Here are a few quick facts about the COAF SMART Center and the achievement it has had for the past three years.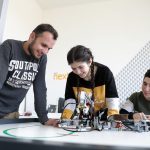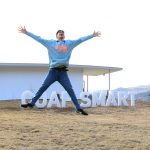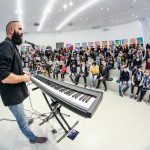 COAF SMART Center Lori is COAF's largest investment since our founding in 2004. It was made possible through the contributions of COAF's donors who supported this novel concept of rural development. SMART was a promise to rural Armenia we have been keeping thanks to the continuous support of our generous COAF community worldwide. 
Our goal is to establish SMART Centers in every province of Armenia! Next is Armavir and below is a sneak peek into its project. 
Help us get closer to making the Armavir SMART Center a reality and celebrate Lori SMART Center's 3rd with us by making a worthwhile investment in the lives of rural Armenian youth today!