5 reasons you should visit Concept Hotel by COAF
1. Dream in Debet
Ask every visitor, and they will tell you that the number one reason for visiting Concept Hotel is its unique location. The northeastern Lori region of Armenia is known for its lush green valleys and mountains.
Imagine isolating yourself in the middle of nowhere surrounded by tranquil nature but being able to stay in touch and do business remotely. All these become possible at Concept Hotel, the modern oasis located in the heart of Debet village, Lori region. Here you're closer to nature, its fragrances, and sounds more than ever.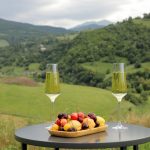 2. Signature architecture and design
Part of the COAF SMART campus, Concept Hotel by COAF, is a social enterprise that offers 12 cozy rooms of standard and premium sizes furnished with double beds and extra ones if needed. The architectural style belongs to the line of industrial design, bringing together the chill of raw concrete and warmth of elegant lighting solutions: cement walls, sleek furniture, handmade Armenian rugs donated by Megerian rugs.
The architect of the hotel and it's adjacent COAF SMART center is Lebanese-Armenian architect Paul Kaloustian. By staying at Concept Hotel, you will get a free tour of the most innovative educational center of rural Armenia, the SMART center that is home for more than 1800 rural children and adults.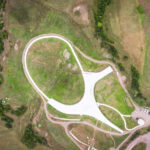 3. Choose a hotel with a mission
Each stay at Concept Hotel gives back to the community, as the proceeds support COAF's advancement programs implemented in villages of Armenia. COAF launched its programs in 2004, starting in one village and expanding to 64 villages in Armavir, Aragatsotn, Lori, Gegharkunik, Shirak and Tavush regions, impacting over 107,000 people.
What's more perfect than doing good to others while enjoying your vacation?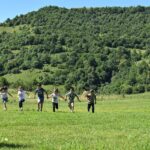 4. Meet the Chef
Meet the Chef Cook, Ruben Yeghiazaryan, who will make all your culinary dreams come true! With more than nine years of experience, Ruben has combined an appetizing menu of signature dishes from Armenian, Georgian, and Italian cuisines: from mouthwatering dolma to flavorful mante, from cheesy pasta to a juicy steak – there are gourmet dishes to every taste!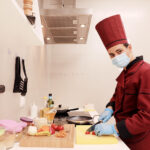 In case you need a recommendation, our Concept salad is a must-try! The delicious combination of trout fillet, lettuce, cucumber, olives, cherry tomato, and the signature sauce made by our chef has become the favorite of many Concept guests.
Another bestseller dish is Chicken with Dried Apricots, seasoned with spicy pepper, clove, anise, and honey.
5. #1 Instagram-friendly destination!
If you plan your trips around places where you can snap your next fabulous Instagram pic, you're not alone! Both the modern minimalistic interior and the stunning green landscapes outside unlock the most Instagrammable spots for taking pictures. Follow Concept Hotel on Facebook and Instagram to be in constant touch with our hotel crew. Don't forget to tag us on your pics when sharing on social media – we love seeing them!