Daniel and his dream of becoming a judo coach
The classes are over, but if one of the corners is still buzzy, it means COAF's Judo program is about to start. Only young boys around: lively, vigorous, non-stop running but indefatigable.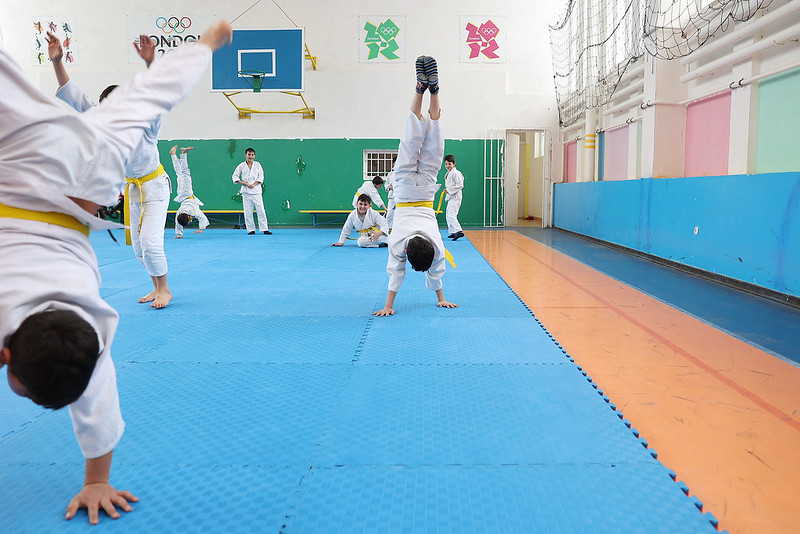 First, they put together the martial arts mats, then put on their kimonos, take off their shoes, and get on the mats so that no grain of dust penetrates their self-made "amphitheater."
Bowing as an act of greeting, and the class begins. As the "national judo league" of Myasnikyan village (Armavir region) calms down, you start noticing and observing each child individually.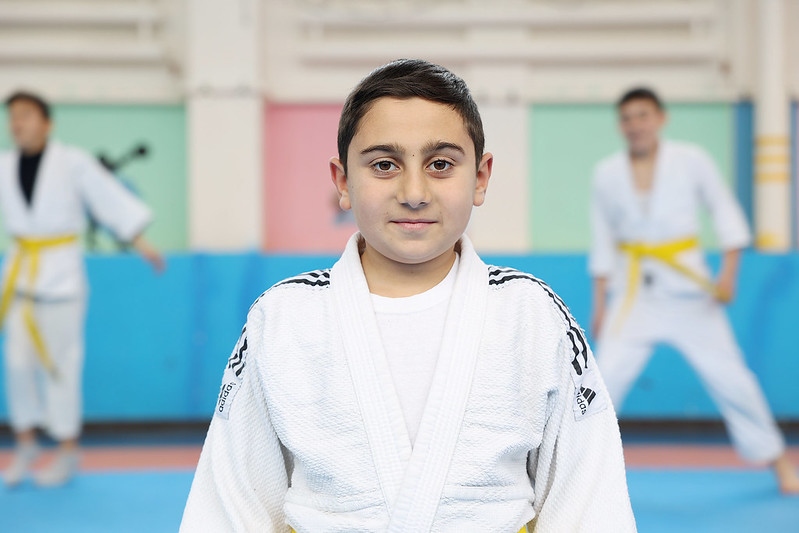 One of the judokas, nine-year-old Daniel Hovhannisyan, has his not-small-at-all family crew in this large judo family. Daniel attends the program together with his sibling Vahram and his first and second cousins, Zaven, Yervand, Hovhannes, and two Gariks. Time to take a family portrait!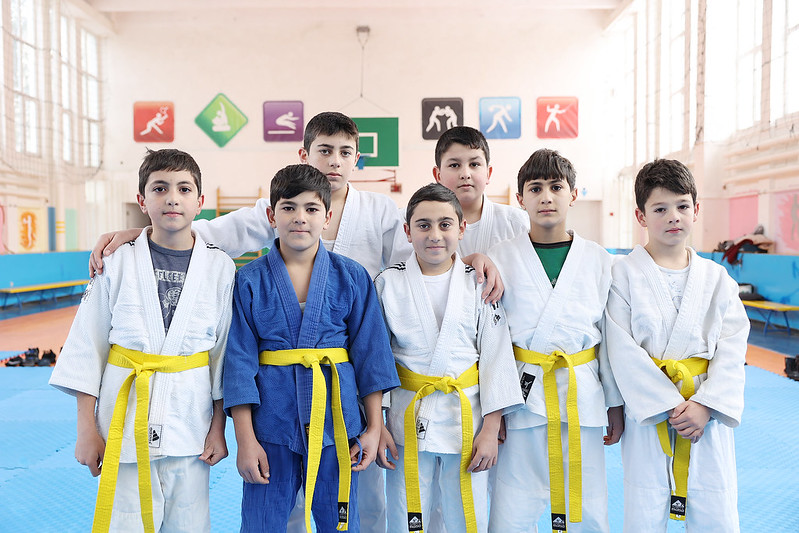 The first thing Daniel will tell you about himself is that he's obsessed with judo, football, and the physical education class of his school. The secret here is his passion for sports and affection for an active lifestyle. Daniel dreams of becoming a judo coach and working in his alma mater, just like his coach Gaspar.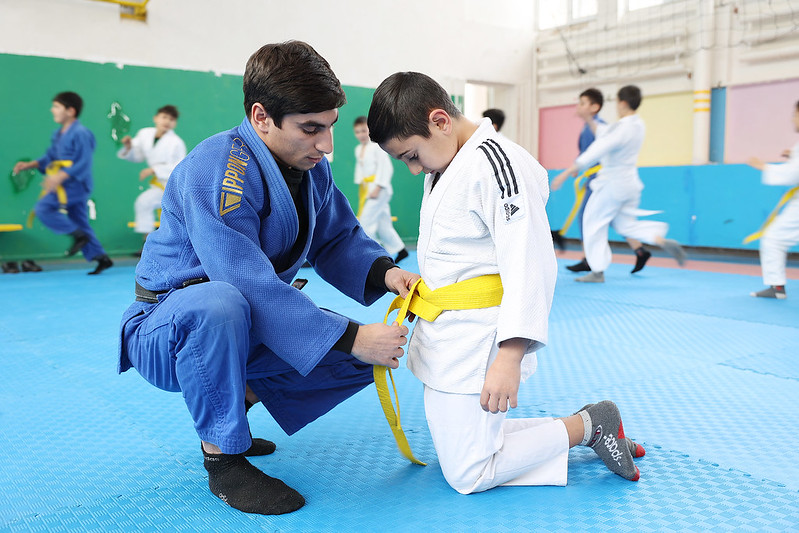 He keeps exploring his favorite sport even after the judo class by using the "SMART Citizen" education app that COAF introduced to their program in 2021. COAFians use the app to play learning games, watch programmatic videos and take quizzes. Daniel's one of the advanced users of the app. 
After a vigorous warm-up, the students begin practicing judo postures and techniques. Daniel's favorite throw technique is Osoto Gari (Large outer reap).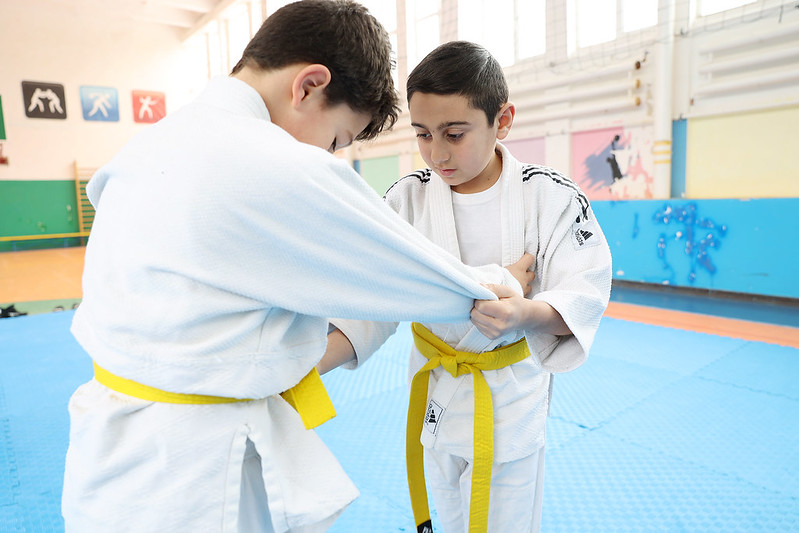 And so, the clock starts ticking. The boys bow as a goodbye and shortly after begin collecting the mats. The tallest judoka helps with the piling.
Taking off kimonos. Until the next "championship!"