The Lawyer that turned into a Motion Graphics Artist
Meet Davit Gyumishyan, a French University graduate with a Law degree and… a successful specialist in 2D and 3D animation, video production and editing. He is the founder and Managing Director of Self Studio.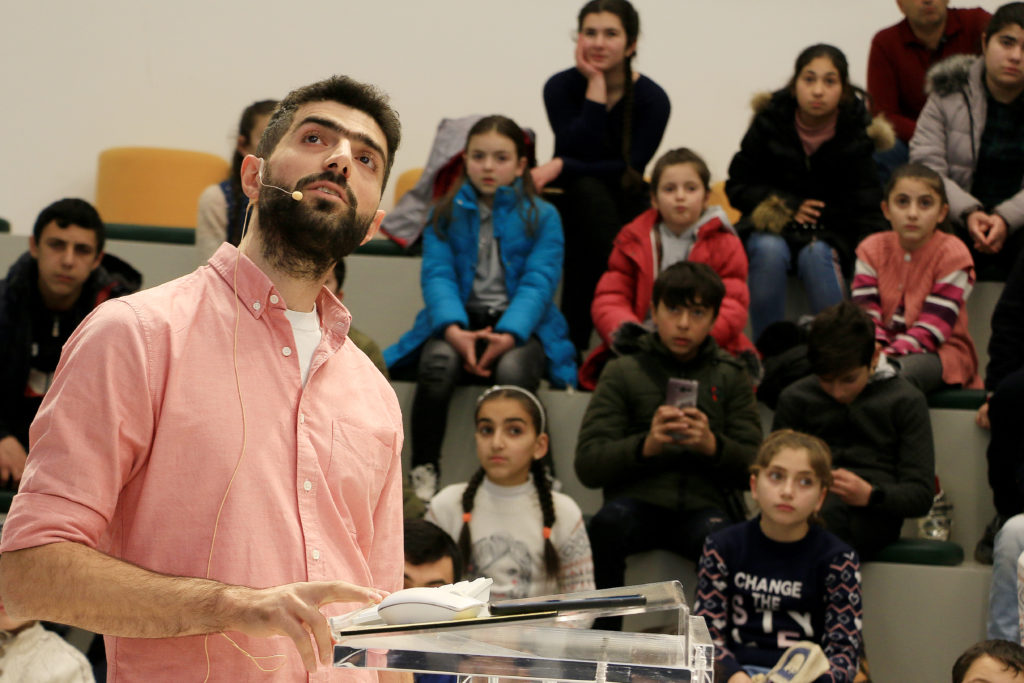 Gyumishyan was the guest of yet another SMARTConnects event by COAF. People from different ages attended the workshop, including the SMART Center Digital Drawing students. Davit talked a lot about motion graphics, most importantly, he taught the attendees to unleash their creativity.
"Anybody can become creative," Davit assured the audience, "However, people need directions to develop their creativity and unleash their potential."
Davit demonstrated different figures encouraging children to define what they saw on the screen. The answers were quite diverse – the children defined the same black circle as a black point, an eye and a… black square.
"You can add any meaning to the image," Davit said, "Still, if you get directions it will be much easier for you to be creative. Creativity often needs restrictions and even obstacles." Then Davit told the students about the difficulties he had faced while filming a video piece about COAF, mentioning that the obstacles had contributed to creative solutions. "When we started filming around the SMART Center, the weather was quite sunny. When we woke up the following day to continue our work, it was snowing… We had to completely change the script solutions. Anyway, the result that we eventually got was even better."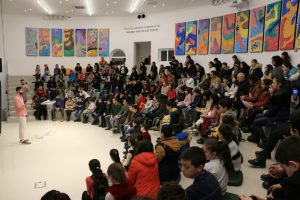 Gyumishyan talked with great enthusiasm, bringing examples from Pablo Picasso, showing excerpts from Coen brothers' movies and demonstrating the pictograms of Viktor Hertz.
Davit also talked about Ingmar Bergman's "fear of the white canvas". "Everybody has a fear of a blank paper, the white canvas, or starting something new. You should overcome that fear, and it is going to be easier for you. When I was a young boy, there was no SMART Center where I could learn the skills I needed. I learned everything through YouTube tutorials. Now you have certain advantages – you can gain any knowledge and skills and become good specialists."