Roads that divide. Roads that connect.
While the world is building new highways and figuring out ways to avoid traffic jams, proper public transportation remains a yet unachievable human right in the villages of Armenia. 
The rural roads connecting villages and towns are often impassable. Operating buses and marshrutkas (minibusses) take a route only once or twice a day. In several cases, there are villages devoid of any public transportation means. 
As an indispensable component for community development, the lack of public transportation means hasn't escaped COAF's attention and is reflected in our novel "SMART Village" community development model implemented in Lori's Debet village. Before we tell you more about our approach, let's take a more in-depth look into the situation.
Roads that divide
More than 87,000 people are living in the rural communities of the Lori region, whose finances and daily needs largely depend on the transportation connecting with surrounding communities. For instance, the bus serving Debet and neighboring villages runs only once a day, at 9 AM, and returns at 3 PM. The route passes through four residences: Dsegh-Debet-Yeghegnut villages and Vanadzor city.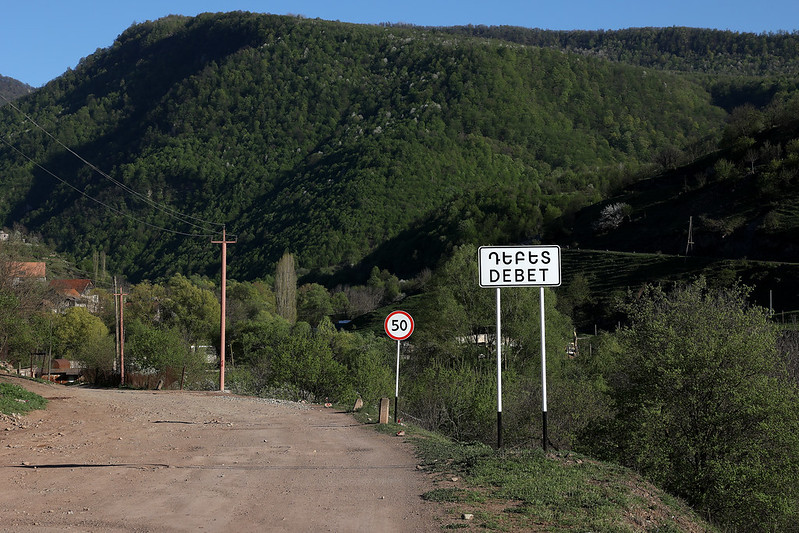 Lilit Hovsepyan, a student from Debet, studies at Vanadzor State University (Vanadzor, Lori) and thus travels there often. "As the current bus hours are not convenient for us, my friends and I rent a taxi to take us early in the morning and bring back in the afternoon," she says. Although taking a taxi is more costly, it is so far the most feasible solution for local students.
Years ago, former merchant Gyulvard Hakobjanyan from Debet village would use public transportation quite often. "I was selling household goods, clothes, food and traveling to adjacent villages by adjusting my day to the bus schedule," she says. Gyulvard considers the upcoming public transportation reform a significant achievement for the villagers. 
Roads that connect
To put the goal of COAF's "SMART village" initiative simply, we strive to bring dignified living standards for rural Armenian dwellers. Indeed, improving roads and public transportation plays a vital role in it. Towards this, COAF has established a modern bus stop and has launched road reconstruction in Debet village. 
What's more, The Embassy of Japan in Armenia and COAF have joined forces together to upgrade public transportation means in the Lori region. On March 1, 2022, based on the grant agreement signed between the two parties, the Japanese Embassy provided $90,000 to advance the public transport system in Debet and nearby villages.
The project includes the following works.
The community will purchase a disabled-friendly bus, which will pass through eight communities (instead of the previous four).

We'll establish new bus stops in four villages։ Yeghegnut, Vahagni, Vahangnadzor, Pambak.

We'll develop a new mobile app to allow tracking of the bus schedule. 

We'll hire two more drivers to take a route at hourly intervals. 

The system will be handed over to and regulated by a community-based non-profit organization (CNO).
As in Japanese, the word "crisis" consists of two ambiguous characters meaning "danger" and "opportunity", the critical situation of public transportation in rural Armenia can be seen as an OPPORTUNITY to build roads to better horizons. We believe that an advanced public transportation system will contribute to villagers' well-being and give them broader growth opportunities. What about you?