New vlog series capturing adventures in an Armenian village
High tourist season is close, but the pandemic might still play out in 2021 and beyond. We – the most adaptable creatures in the entire universe – have learned to live or even travel with it. 
Every day over a dozen COAF team members together with our drivers head to different villages for work from our Yerevan office. Our activity has expanded to over 60 villages in five regions of Armenia – imagine how diverse our road trips are!   
Would you feel like joining one of them? You absolutely can – virtually! 
We are launching a brand new vlog series called Debet Walks to capture the journey of transforming a small Armenian village into a SMART community. By watching it, you will experience the authentic Debet village right on the spot – from the road taking there to its landscapes, cuisine, and people. If our COAF SMART Center rings a bell to you, so should Debet as it is the place our SMART campus is located. 
The inspiration behind the series 
You can learn a lot about our activities by following us on social media and through the monthly newsletters (you can subscribe to it on our website), but a large amount of work often remains "behind the scenes". The series of vlogs will give a sneak peek at the background work and make you part of that journey. 
The number of TV shows, let alone vlogs, about Armenian villages can be counted on fingers. Hence, we think the Debet Walks will give an exclusive opportunity to get to know rural life in Armenia and understand how COAF changes the reality of an entire village population.
Nerses, the travel buddy 
The vlogger of Debet Walks is Nerses Khachatryan, COAF's Alumni Programs Coordinator, who is a true-blue COAF Alumnus from the Armavir region himself. Nerses literally grew up with COAF, and even though he is well-aware of our programs and beneficiary villages, he's going to explore Debet from scratch during the series.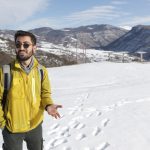 Nerses has already gotten used to the curious views of the villagers. Who is this guy? What is he doing?
"People's reactions are so different; some look very strange, some are so open and hospitable that you realize you can meet that type of personality only in villages. Treats start right on the road; delicious khachapuri in Gntunik, village-style potatoes, gata, wine, and coffee in Debet․ In other words, want free food – take the camera and head to a village!" says Nerses. 
Together with him, you will not only get acquainted with the tastes and smell of the village but also learn about all the COAF projects in the community. What will the new SMART bus stop look like? What will be discussed at the community meeting? Did the streets finally light up? And so on.
Episode #1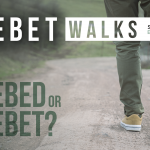 Getting lost on the road, falling off a donkey, and many other adventures are awaiting you in the first episode. All Nerses wants to do is reach Debet from Yerevan and find out at last – is it Debet or Debed? Watch the first episode, and be sure to subscribe to our YouTube channel not to miss any upcoming series!