The story of a retired Armenian nurse
Meet Elise Yacoubian, a retired nurse from California that has volunteered for Children of Armenia Charitable Fund. "I have always liked nursing. It's my passion. When I worked as a nurse, I didn't even want the working day to end," she says.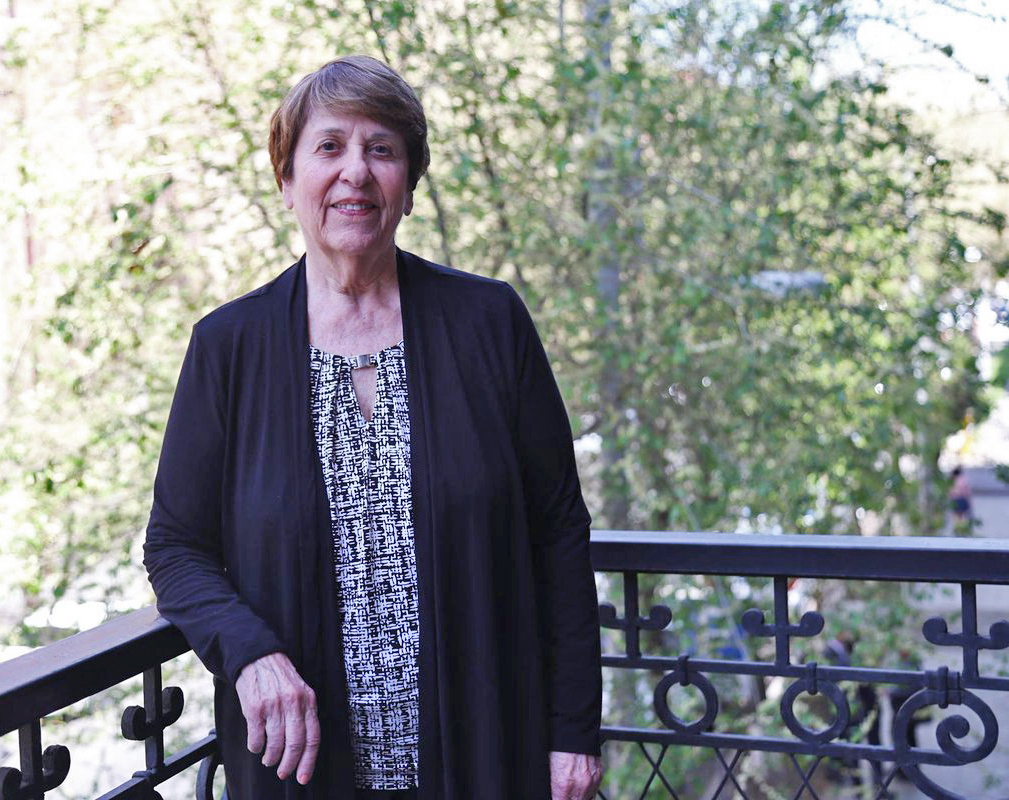 Elise has always been a sporty and adventurous person. "I used to be a good basketball player as a teenager. And I always traveled a lot. I live in the USA, but I have traveled to Europe, Thailand, Hong Kong… I even applied for a nursing job in Philippines and lived there for a while."
However, America has not always been a homeland for Elise. She was born in Beirut, Lebanon and lived there until she was 48. "I had two brothers and two sisters," she says. "All my family members, including my uncles and aunts, lived in one neighborhood, and we were very close. We have always cared for each other. One of my brothers was a doctor, the other one was an engineer. When the war started in Lebanon, they left for the USA. I stayed in Lebanon with my mother and sister."
At that time, Elise was already a nursing director at American University of Beirut, and she didn't want to leave her job. Besides, she thought it was the right thing to stay in Beirut and take care of wounded soldiers in hospitals. However, as the war went on, the situation became more disturbing, and her brothers persuaded her to move to the US.
Elise insists that she has never wanted to move to America, in the first place. "At first, all my thoughts were about going back to Lebanon. However, I had the Beirut nursing school in my background, as well as some postgraduate training at Philadelphia Children's Hospital, and I decided to give it a try."
Thus, Elise completed a master's degree in Iowa Nursing College and started doing projects and researches at Washington Children's Hospital. Later she moved to La Crescenta, California, where she currently lives, and worked at UCLA Medical Center as an assistant research director.
Elise became a member of a nursing association, actively taking part in monthly gatherings even after getting retired. That's when she started traveling to Armenia on a regular basis. "I knew all the Armenian and Diaspora charity organizations, and I have always made donations through them. Then I thought I should visit Armenia. I had seven trips, and the first one was just a touristic visit. After that, I came here with my cousins, and we stayed for months…"
Then a relative of Elise, working for Birthright Armenia, suggested she could do some volunteering in Armenia. "I happily agreed," Elise says. She joined the Armenian Volunteer Corps and worked in a Yerevan-based summer school for 2 months. "I ran sessions for young students on personal hygiene and other health-related issues. After that, the AVC head suggested I should work for COAF, a wonderful organization I had earlier donated to. It was one of the most fulfilling experiences for me. I worked for 7 weeks in several COAF-supported communities in Shirak. School teachers and parents were my audience, and I conducted sessions on healthy living, as well as prevention of unhealthy habits. And I think I managed to share some of my knowledge with them."
Elise says she will be happy to return to Armenia and continue her work in COAF-supported villages. "The COAF projects in rural Armenia are extremely important. I was glad to be a part of COAF family, full of friendly and smiling people. I would love to get back to this warm family one day."