Why Should Children Learn English?
A 4-day COAF and US Embassy English Access Microscholarship camp for about 120 participants from Aragatsavan, Lernagog, Beniamin, Vahagni, Marts, Debet, Dsegh, Yeghegnut, Dzoragyugh, Aygehovit was conducted in Armavir and COAF SMART.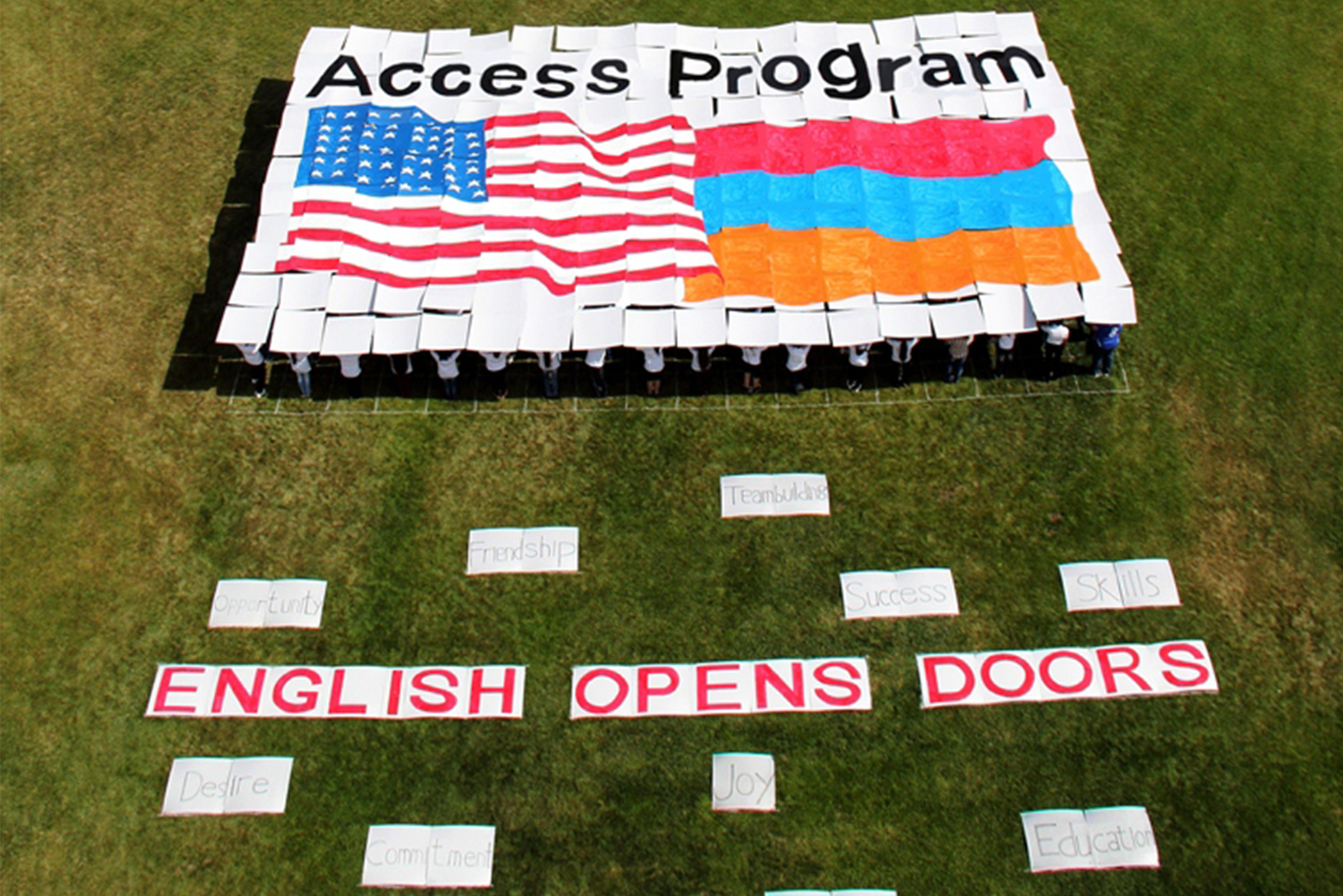 Teenagers from 5 regions of Armenia had training sessions, played game and listened to fascinating lectures, socializing and mingling with each other.
"The most important thing is that representatives from different parts of Armenia had a chance to find new friends and learned to express themselves in English in just a few months," said Shahane Halajyan, the SMART Initiative Director.
US Embassy Cultural and Education Specialist Hasmik Mikayelyan talked about the importance of English language, sharing her thoughts with the kids. Diana from Yeghegnut said that learning English is absolutely necessary for her profession, "I am going to become a tour guide." Shant from Dsegh said he would like to travel a lot, "You cannot do it without knowing English." Ani from Dsegh said she wanted to become a dimplomat, "I would love to read books in English." Stepan from Aygehovit is going to become a soccer player, "English is necessary for playing in international clubs."
English teacher Marine Miskaryan thinks that the program has greatly contributed to teenagers' self-confidence and collaboration skills, "Their self-esteem has improved."
During the closing ceremony, children painted their T-shirts in different colors, trying to express their impressions and feelings about the Access program.