Enhancing language skills of English school teachers in Lori
The English language teachers of the Lori region feel the joy of being a student once again. The English language enhancement course organized within the "English-speaking rural schools" program, implemented jointly by the U.S. Embassy in Armenia and COAF, has opened new horizons for them, bringing a long-awaited wave of professional growth.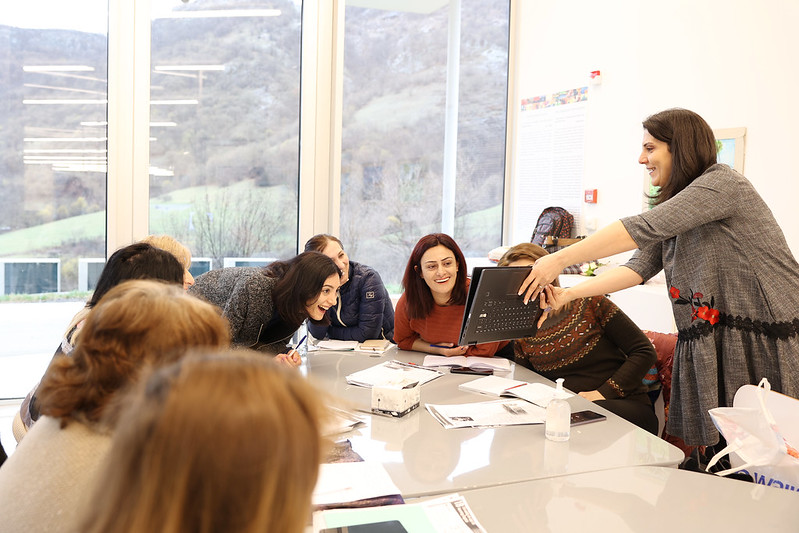 According to research, about 40% of the Armenian population speaks English, but only 4% have advanced language knowledge. To improve English proficiency among the youth in the villages of Armenia and allow them to be competitive in business, trade, sports, science, and other fields, we had to upgrade the English knowledge of rural teachers first.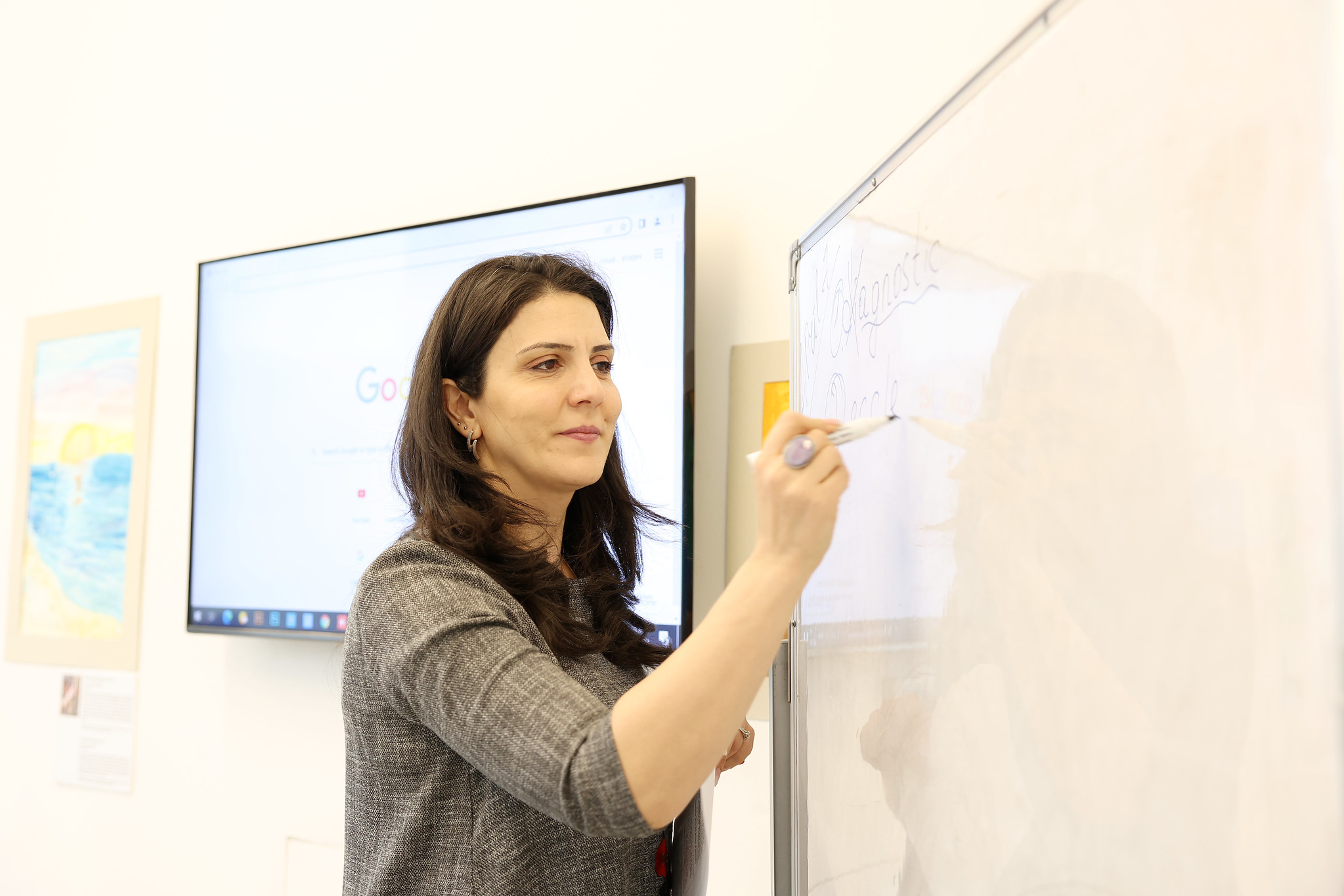 Learning a foreign language is an everlasting process; there's always room for growth. "There has never been any teacher professional development course and/or program that has ever offered a structured and need-based teachers' language proficiency enhancement course countrywide," mentions the English Programs Manager at COAF, Anna Arakelyan. "To fill in the gap, the program first targets teachers' language skills enhancement which will, in turn, result in a better knowledge of the language among schoolchildren."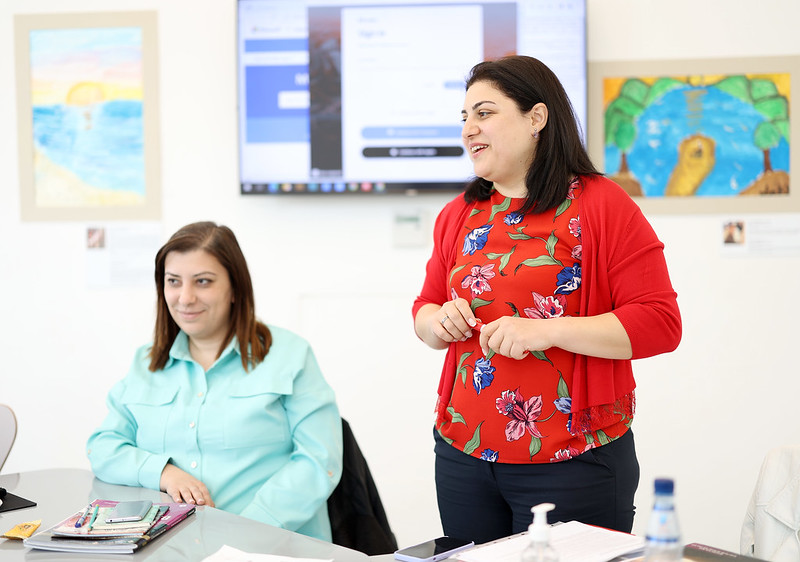 From March to May 2022, 20 teachers from 20 communities of Lori enrolled in a language proficiency enhancement course divided into two groups of levels B1 and B2. Every week the teachers are in a non-stop English-speaking environment where they advance both their language and computer literacy skills. 
"As a pedagogue of 20 years, I highly value the program as it allows us to better our English knowledge and get acquainted with a new methodology and culture. Being familiar with the English Access program offered to our schoolchildren, I knew how effective the joint program was. Now, being offered a similar opportunity as teachers is like a miracle," says Lusine Petrosyan, the English teacher at the secondary school of Lori's Akori village.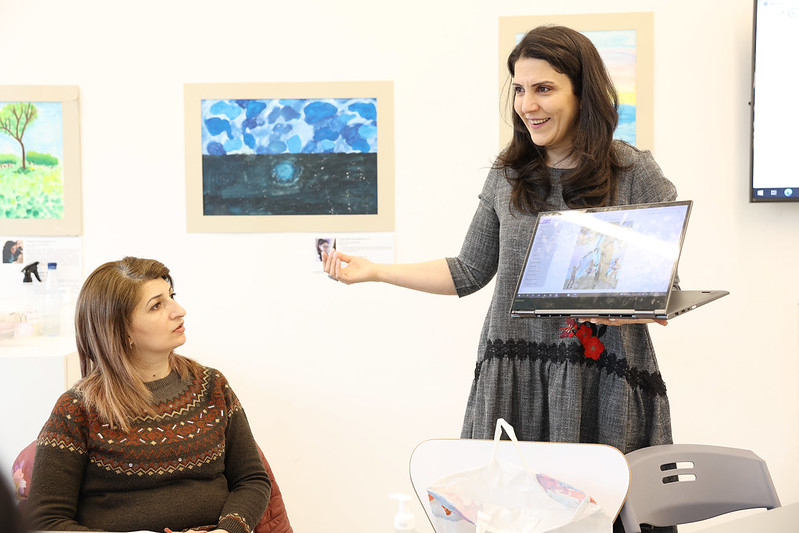 The fruits of the course are already present as achievements of the program participants.
The fruits of the course are already present as achievements of the program participants. Recently, 16 teachers have applied to and been selected for the summer course at the Certificate in Teaching English as a Foreign Language (CTEFL) of the American University of Armenia (AUA), which will kick off with an intensive seven-week course in the summer and end in the fall with a teaching practicum in the schools of the teachers. They have also received tuition assistance towards the cost of their education provided by AUA. The nine-credit course is internally transferable at AUA, which means it can later be used for a TEFL master's degree program. The credits can benefit teachers' voluntary attestation and qualification upgrades.
The teachers will soon travel to Yerevan to attend AUA and will be provided with computers upon need to use in their university classes and while teaching at school.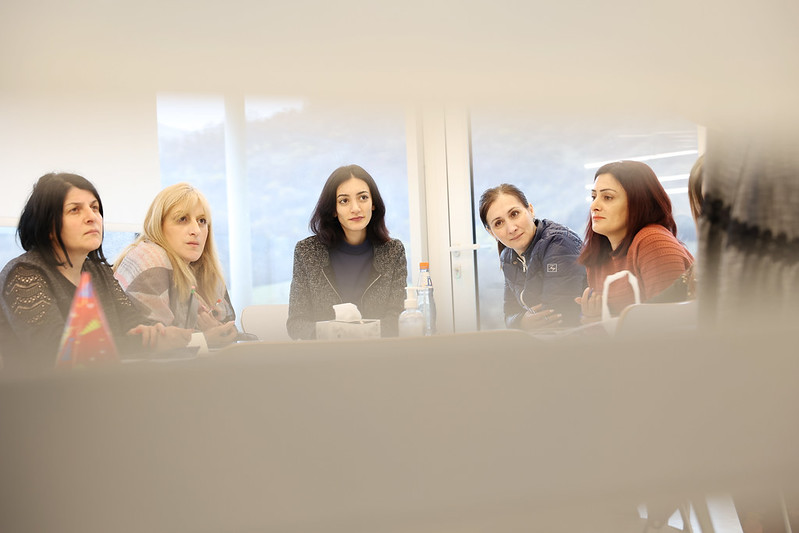 The English knowledge is moving to another level in Lori, bringing along a wide range of opportunities, a new mindset, culture, and worldview each foreign language contains to the communities of Armenia that need it most.