The money mindset linked to happiness
Think of a happy moment you have ever lived. Is it related to a person, a place, a time period in life, or something good you did to others that made you feel happy? Do any of the moments you thought of have anything to do with money?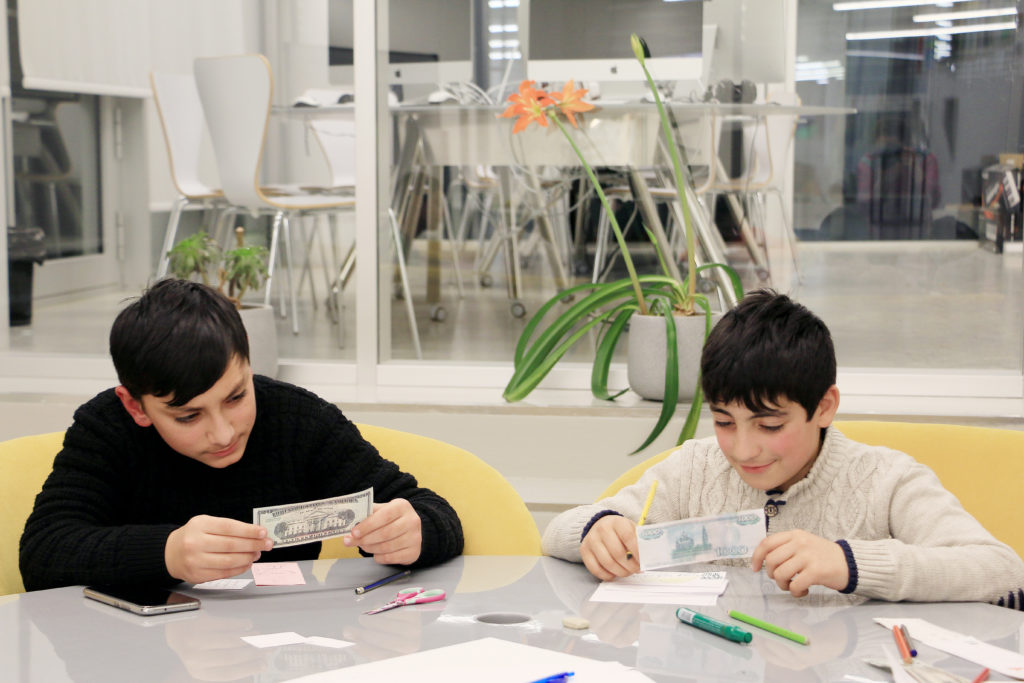 Most of us would say that a little more money wouldn't go amiss. But how much is enough? With financial resources, we buy goods we love, we travel, we invest in our self-development, or just enjoy spending it in shopping malls. Money does make us happier, but maybe only up to a certain point.
Is money a tool or a goal? Can it buy happiness? These are some of the questions our COAF SMART Finance students start the program towards exploring the monetary world with. There are no shopping malls, no cafes and restaurants, no entertainment places in rural communities of Armenia to spend extra money. Many families living in villages have limited material resources and cannot be considered financially protected. Yet, our students are often smiley, joyful, and vigorous. Then, what's the secret? How to find the Golden Mean between the necessary and the important?
Children need to learn the principle of money at a very early age to be aware of what they have and what they spend. Without proper education on the monetary system, it will be impossible to make SMART financial decisions later on in life. Our Finance program includes finance essentials, creative learning games, tours to local banks, and community projects aiming to develop students' financial skills practically.
We have good partners in our mission of educating the children. One of them is Savings Banks Foundation For International Cooperation that trains our Finance instructors and provides our students with financial modules and games on savings. Students look into international and local banknotes that depict cultures, prominent figures, important state units, and historic places of different countries. Our students' favorite activity is creating their own currency by designing and thinking up symbolic quotes and characters.
Nelly Kobelyan, the Finance Instructor at the COAF SMART Center, believes that money should not be a goal but a tool to achieve our goals. "The only secret to success and wealth is not to have a lot of money, but to be able to manage it properly," says Nelly who teaches the students about savings, investments, inflation, loans, online banking, and family budgeting.
Nelly also asks the students what happiness is for them. Students usually value money a lot, but their answers never include mentions about it. This helps the instructor to prompt that money is very important for our most basic and capricious needs, still, it has nothing to do with true happiness in life. "Financial knowledge makes students more independent and more appreciative of what they have. They get to know the importance of saving and spending their money mindfully and not taking the things they have for granted," says COAF SMART Programs Manager Sahane Halajyan.
By empowering the new generation, we make solid steps towards having financially literate SMART citizens. Simultaneously, we promote the culture of giving back to the society. Thanks to COAF supporters our students advance from the innovative education at the COAF SMART Center, thus getting inspired to become future change-makers in community development. We want our new generation to grow up to be financially stable and distinguish what truly matters most in life.
At the end of the day, it's not what you get, it's how you spend it.