From shy teenagers to FLEX finalists
Sateny Petrosyan, a teenager from COAF-supported Debet community in Lori, could not wait to share the exciting news in her video blog, "I was selected as a FLEX finalist and will go to the US in July!"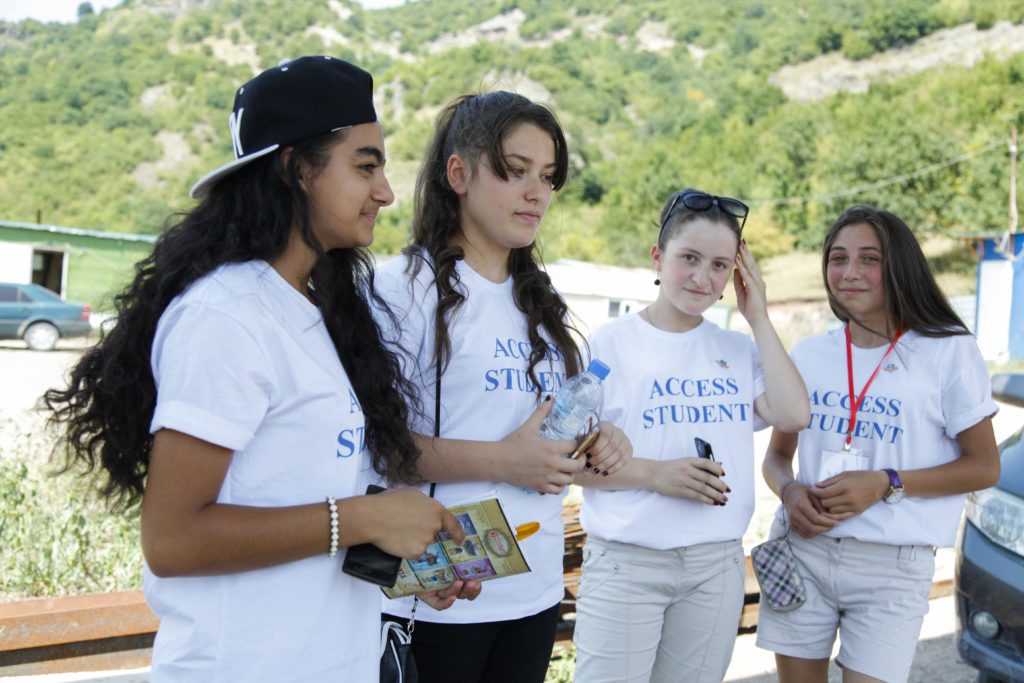 Sateny and her school friend Mary Matinyan passed multiple tests to earn a scholarship and spend the next academic year in a host family and attend a US high school where they will gain leadership skills and learn about American society and values. However, Sateny and Mary think that it would have hardly been possible if they hadn't participated in English Access Microscholarship program, co-funded and jointly managed by the US Embassy to Armenia and COAF. The girls were grateful and happy for the opportunity to learn English in the framework of the Access program in Debet and improve their soft skills at COAF SMART Center, a state-of-the-art non-formal education center just near their community.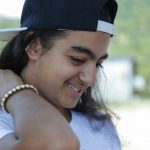 "When SMART Center was launched, I immediately joined a number of educational programs and clubs," Sateny says. "I was involved in the Active Citizenship and Public Speaking Programs, and even volunteered a lot. These programs greatly contributed to my personal growth and definitely helped me pass the FLEX tests, along with the knowledge obtained at English Access program."
Sateny insists that, she has become more confident and had learned to easily socialize. "I think it will help me easily make new friends in the US school," she says.
Her friend Mary is an Access graduate, too. She has also been a part of Project Bloom, an English-language creative writing project conducted at the SMART Center. "I used to be very shy. Taking part in COAF educational programs has boosted my self-confidence a lot," she insists. "Meeting and talking to foreign guests at the SMART Center made me more communicative. I became super excited when we had guests from Public Affairs Section, US Embassy. They were like an opening eye for all "Accessers." They shared their experience, helped us to get new vision on our future.  I am absolutely sure it has helped me pass the tests and become a FLEX finalist."
COAF ELT manager Syuzanna Khachatryan says Sateny and Mary have greatly changed after joining the Access program. "Future Leaders Exchange Program is not just about speaking English," Syuzanna insists, adding that FLEX finalists are rather selected based on the ability to adapt and thrive in a new environment. "Thus, COAF educational programs have helped Sateny and Mary obtain presentation and communication skills, become more tolerant and open to cultural diversities. Also, the girls have learned to analyze, to speak up and not to be afraid to express their opinions. Sateny has even written a book about her experience. Of course, all these skills have helped them become FLEX finalists."
Mary says she will become a specialist in intercultural communications when she grows up. And Sateny states she hopes to get into the American University of Armenia when she returns from the USA. "I think I will major  in non-formal education," she says, smilingly. "And I will do everything to change children's life in rural Armenia just like COAF has changed my life."