Ararat, Araks, and wine: we are in Getashen village
From early spring to late fall every year, pairs of white storks descend onto Getashen and the nearby wetland-adjacent villages of the Armavir region. They are long-awaited guests for the villagers and tourists, who stop to glance at the hundreds of nest-topped houses and swooping birds during their trips.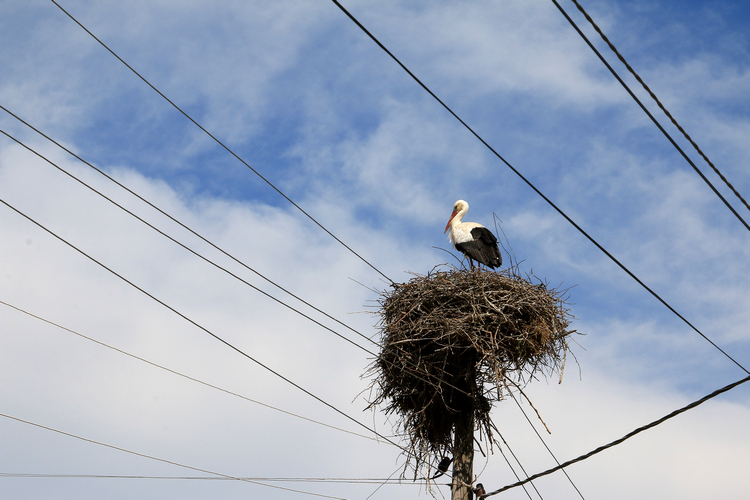 It takes an hour and a half to reach Getashen from Yerevan. Formerly known as Jafarabad, its history dates back to 100 years. Its inhabitants migrated from Mush, Salmast, and Khoy in 1917-1918.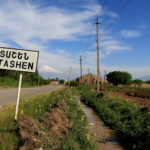 Araks river divides the village from its bordering Turkey, but nothing stands between the villagers and the incredible view of Mount Ararat. Yes, this majestic view belongs to the people of Getashen every single day!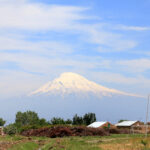 Ask every Getashentsi about the most attractive place in their village, and they will tell you about the secondary school that truly stands out not only in the village but also in the whole region. A library available to community members, a provincial center resembling a small museum with ancient belongings of Western Armenians, a greenhouse, and an Agro program is some of the things that make the school exceptionally unique.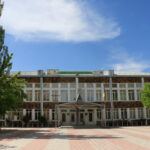 The harvest of the school's greenhouse serves COAF's cafeteria program of balanced diet based food for students, 1-4 grades. Schoolchildren are the ones who cultivate the soil and grow fruits and vegetables in the scope of different school programs.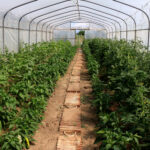 More than 300 apricot trees named after every student decorate the nearby yard of the school. Lena Tovmasyan, a COAF Alumni from Getashen, works at the school, her Alma mater, and is the only speech therapist in the village. "My generation was the first to start planting the apricot trees, and I was among the first tree-planters. Each tree has its own passport, which passes from generation to generation, including everyone's names on it," tells Lena.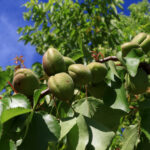 Armavir region is an absolute leader in winemaking as the climate is extremely dry, and the soil is volcanic. It is not by chance that viticulture is a common occupation for the people of Getashen. The sun-kissed grapes of Armavir's vineyards make the Armenian wines kicking with quality.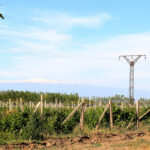 Ararat is right at the front. Araks is near. You have wine!
What else do you need?