Three passions of Houry Gebeshian
Twelve-year-old Grigor Arsenyan is a COAF SMART Center student from Vahagni community. Last weekend Grigor and dozens of other children from nearby communities arrived at the SMART Center to meet Houry Gebeshian, a famous Armenian-American gymnast. The meeting was organized in the framework of SMARTConnects.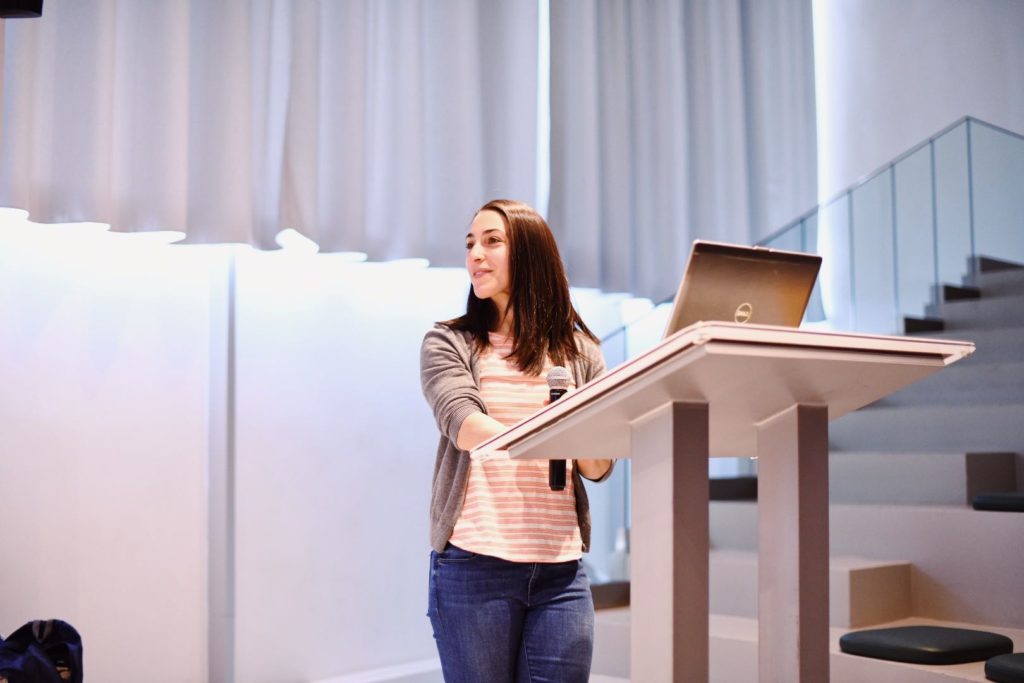 The kids were excited to learn that Houry was the first female gymnast to represent Armenia at the Summer Olympic Games! While working full time as a physician assistant at the Cleveland Clinic in Ohio, she took a shot at the Rio Olympics 2016, where she performed her signature twist on uneven bars.
"Why did you choose gymnastics" Grigor asked Gebeshian.
"Actually, gymnastics chose me," Houry laughed. "I had lots of energy, and my parents thought that taking gymnastics classes would be a good solution."
Then Gebeshian talked about her hard journey of challenges, disappointments and failures.
"There was a moment when I was ready to give up gymnastics," she said, "My fiancé was trying to convince me to start again and I found thousands of excuses and reasons why I could not do it. However, finally I decided to give it a try."
Gebeshian said she made a workout plan to get into better shape, as well as created a special gymnastics routine. After working 24-hour shifts at hospital, she spent a lot of time in the gym, exercising. It took her about two years to qualify for the Rio Olympics, where she demonstrated a skill that was later named after her.
"If you a have a goal and are determined to stick to your plan, you will eventually achieve your dream," she said. "My dream was competing in the Olympics and representing Armenia, and I managed to do it!"
"What do you like most about Armenia?" one of the children asked.
"It's my third time here, and so many things have changed since my last visit. I am so inspired and empowered by everything that happened in just ten years… I fell in love with this country, and I cannot wait to see what will happen in the coming ten years and beyond," Gebeshian said, adding that she would do everything to contribute to the development of women's gymnastics in Armenia.
Gebeshian was glad to hear about the health education programs conducted for COAF children. "The one thing that I would like to change here is the attitude towards healthy lifestyle. Sports and healthy living should be actively promoted among the young generation."
After that the first Armenian female Olympic gymnast conducted a warm-up and stretching session just outside the building for the youngest visitors of the SMART Center.
"There are two things that I like to do – providing healthcare and doing gymnastics," Gebeshian said afterwards. "And I just thought that education could be my third passion… After all, I like coaching children…"
The work-out ended with children's "selfie-session" with the famous athlete. "I would like to become a gymnast," said one of the little girls. "Just like Houry…"