Komitas, Hover, COAF SMART…
"One of the most significant goals of COAF is presenting high culture to members of rural communities, broadening their mind. Hover, one of the most professional choirs of our country, represents the best values that we want to convey." That's how COAF Partnerships and Events Manager Irina Igitkhanyan commented on the importance of the concert conducted at the COAF SMART Center.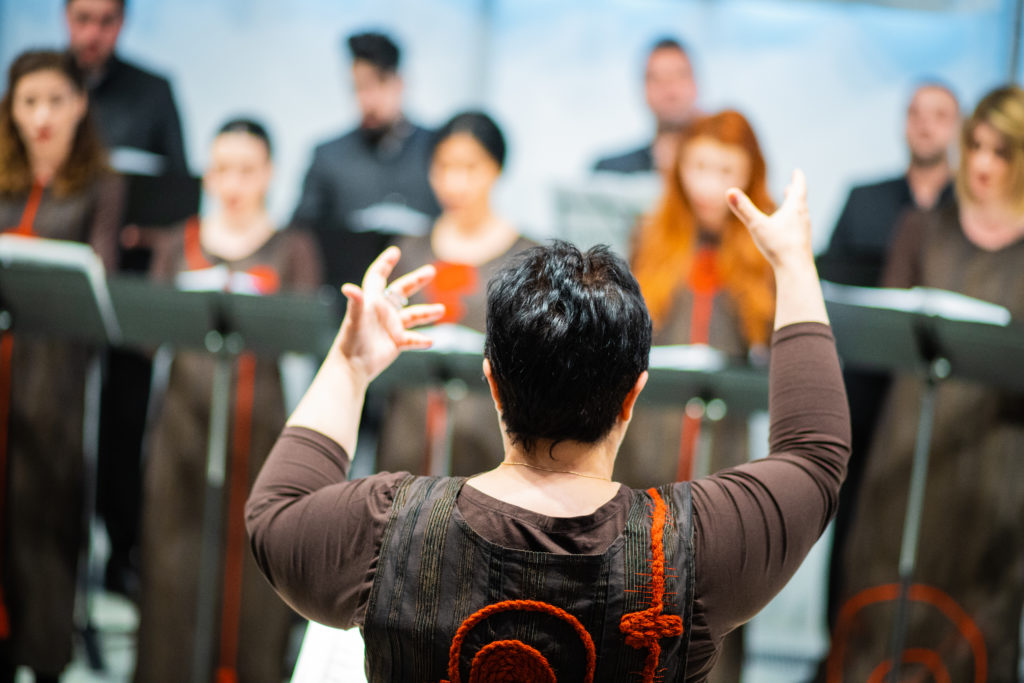 On April 20 Hover State Chamber Choir was in Lori, in the framework of the series of events dedicated to the 150th anniversary of Komitas. As Irina Igitkhanyan stated, Hover was famous for a specific interpretation of Komitas. Thus, this time the audience had a chance to hear Komitas's works that had not been performed very frequently.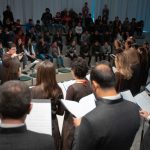 "It is our first time at the COAF SMART Center. I am very happy to see that you have such a serious approach towards the non-formal education of our children," said Sona Hovhannisyan, Hover conductor, professor and an honored art worker.
Hover State Chamber Choir repertoire is versatile and diverse, featuring  traditional music as well as experimental projects related to the genres of symphony, opera and chamber music.
The choir has been collaborating with the Armenian Philharmonic Orchestra (APO), the National Chamber Orchestra of Armenia (NCOA), the Armenian State Soloists Ensemble, as well as the Yerevan Perspectives International Music Festival.
Hover was founded in 1992 by conductor Sona Hovhannisyan who is currently the acting rector of Komitas State Conservatory of Yerevan.
"Hearing the Komitas works performed by such a famous orchestra is a unique chance for us. We just could not skip that opportunity," the community members said.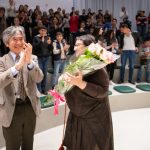 People had the chance to listen to the pure art of Komitas, as interpreted by Hover, for a whole hour.  Ambassador Extraordinary and Plenipotentiary of Japan Jun Yamada was among the audience, mainly consisting of COAF beneficiary community members, as well as visitors from Alaverdi and Vanadzor.