COAF's 3 major infrastructure investments in rural Armenia
SMART Health Center in Dsegh
Residents of rural communities in Armenia are often deprived of the opportunity to receive quality medical care; due to the lack of infrastructure in their community they have to travel to nearby cities to receive health care services.
Since 2003, COAF has implemented a slew of health initiatives in dozens of villages in Armenia: the establishment of health posts, brushodromes (dental stations adjacent to school cafeterias where schoolchildren take care of dental hygiene), provision of medical services through Armenian and international medical missions, conducting examinations aimed at early detection of diseases, and offering healthy lifestyle courses to young people, etc.
In 2021, COAF made perhaps its most major investment in healthcare by establishing a SMART Health Center in the village of Dsegh in Armenia's Lori region. The health complex will comprise two buildings: an ambulatory and a dental unit. The clinic will become a new workplace for over 20 healthcare providers and serve over 10,000 villagers, including 2000 children.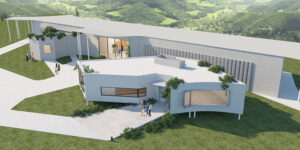 With this investment, COAF strives to use innovative and evidence-based approaches and partner with local and international stakeholders to have improved healthcare outcomes among the rural population. Building a clinic in Dsegh allows to plan and develop, from scratch, not just a clinic but a comprehensive healthcare delivery system that is designed to meet the healthcare needs of the community, improve the health and wellbeing of the population, and develop a sustainable, continuously advancing health care model that can potentially be duplicated in other communities. 
The construction is to wrap up by the end of December 2022, and the Center to officially open its doors in April 2023. Our efforts will result in the most innovative health center in rural Armenia.

Visitor Center by COAF
Tourism is one of the ever-developing spheres of Armenia's economy. Still, it is far from being considered fully established. Leave Yerevan in any direction, and you will collide with the scarcity of tourist resources, the non-existent street signboards, trash cans, public toilets, and tourist information centers, which should have been there long ago.
By developing the SMART ecosystem in Lori province, COAF puts focus on bringing economic vitality to the region and ensuring the sustainability of all investments made.
We took on the endeavor of making Armenia's Debed Canyon a sought-after tourist attraction with its historical and natural monuments, outdoor activities, outstanding hotels and guesthouses, as well as rustic villages that resemble a fairy-tale gateway away from urban life. The initiative first commenced within the "Debed Canyon" project, implemented jointly with the European Association for Local Democracy (ALDA), and continued within the "Lori, Your Next Destination" project, implemented in cooperation with the German Development Cooperation (GIZ).
COAF's former Visitor Center, standing in the village of Vahagni on the M6 ​​highway connecting Vanadzor and the Georgian border, has been fully reconstructed and expanded to feature a wide range of services for inbound and outbound tourists.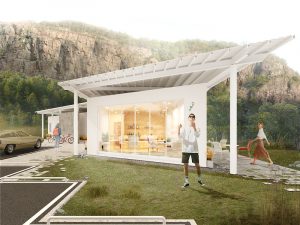 In addition to the former tourist information services, an electric vehicle charging station, a payment terminal, an ATM, coffee and snacks, a new spacious cafe, souvenir shop, tourist equipment rental section, and parking lots will be available to visitors seven days a week. Make sure to pay a visit starting October 2022.

COAF SMART Conference Center 
Have you ever thought about holding your business events and meetings outside the city, away from noise and dust, in the lap of nature? The good news is that you will soon have the opportunity to organize business meetings and events in an ambiance combining a modern business environment with the rich natural world of Lori, a specialty restaurant, and an overnight stay.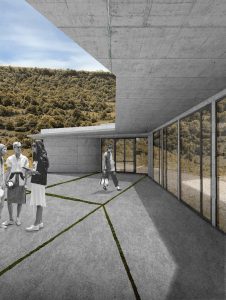 This new infrastructure of the COAF SMART Campus — the COAF SMART Conference Center occupying 27,000 sq.m. — is located next to SMART Center and Concept Hotel. It will offer three conference rooms։ two 100-seat halls and one meeting room that can seat up to 40 people, a dining hall, and a recreation room.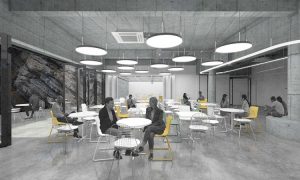 Considering the growing demand for our Concept Hotel, the Conference Center will offer 20 more cozy hotel rooms, increasing the guestroom capacity of the SMART campus to 32.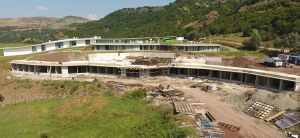 COAF SMART Convention Center aims to become a sought-after destination for corporate events, business visits, business meetings, and tourism in the Lori region. Save it on your personal and corporate bucket list starting April 2023.