The girl who travels in her paintings: Iveta Sargsyan
There lives an artsy schoolgirl in the smallish village of Aragatsavan. She dreams of Italy, is a big fan of Gyumri, and draws at her home yard almost every day.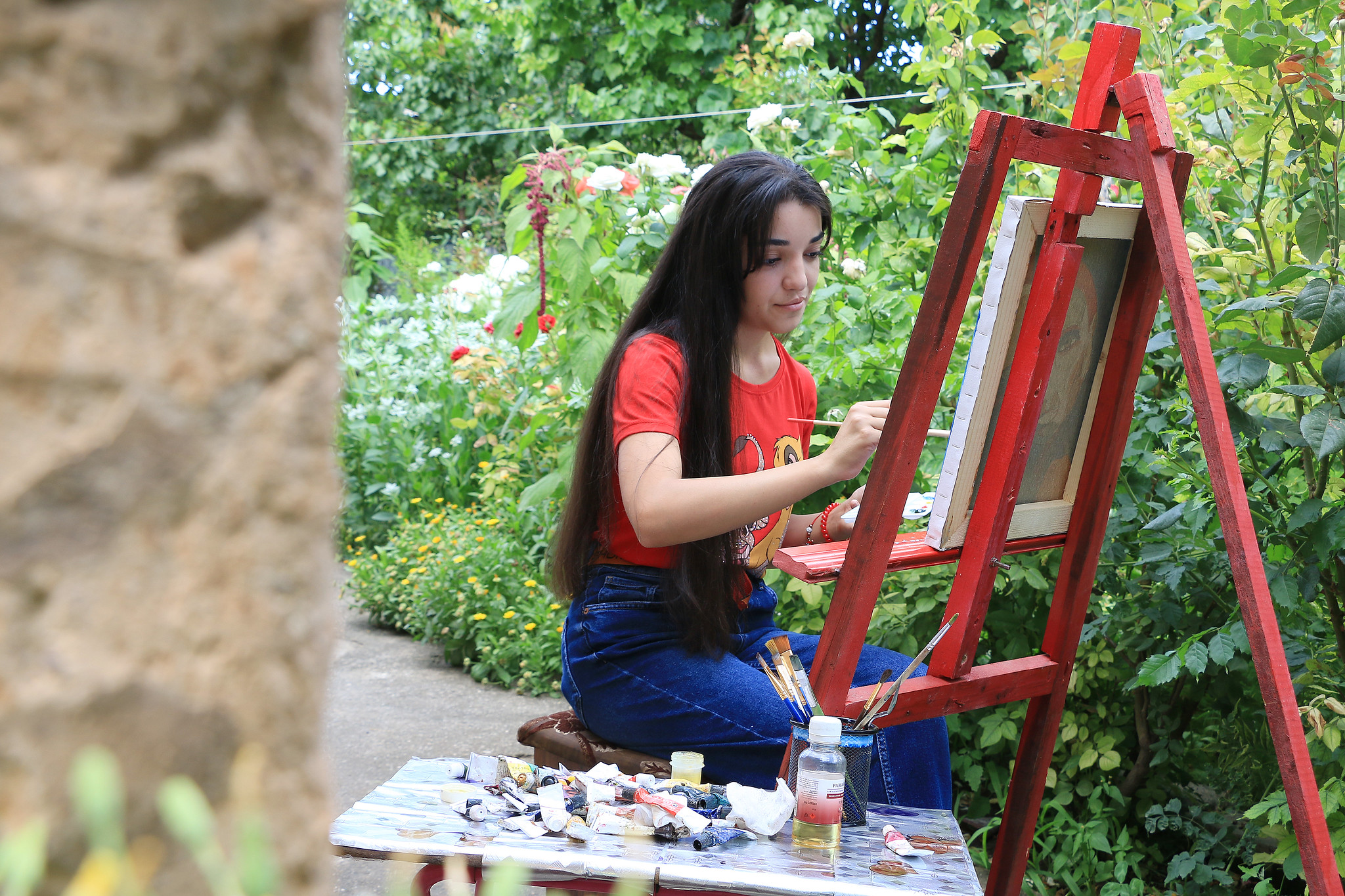 Meet 17-year-old Iveta Sargsyan, who started her COAF-journey from our Aflatoun social-financial education program in Aragatsavan village of the Aragatsotn region. "I studied about our surrounding environment and realized how much harm the waste we produce can do to nature on a daily basis," confesses the young artist whose love for nature is unconditional.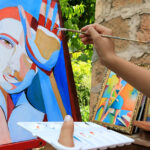 From drawing to architecture, from playing the piano to learning foreign languages, Iveta's interests are diverse. "No day goes by without me, my molbert, and brushes," she says.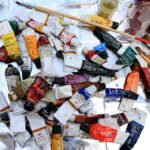 Despite her young age, Iveta has already sold two of her paintings – the sweetness of self-made income has been a true inspiration to her. "The fact that other people liked and even bought my artwork makes me feel understood and appreciated," says the girl who wishes to have her own art studio one day.
One of Iveta's most fascinating discoveries was Gyumri, the cultural capital of Armenia. When visiting the city with her school friends, she fell in love with Gyumri's old streets, its authentic historical urban architecture, and of course, the warm dialect of its people.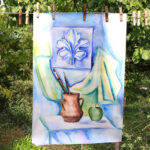 Iveta's aspirations go far both geographically and culturally. Speaking English and Russian, she has started self-learning her third foreign language, Spanish. Advanced online tools allow her to explore the language herself at home where she neatly keeps her notebooks of Spanish.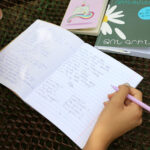 "Many have been complaining of the long-lasting quarantine, but I was never bored of spending more time with myself," says Iveta, for who the pandemic time has been all about reading more books and painting.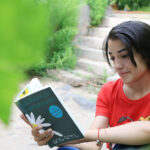 If Iveta painted her home village Aragatsavan, she would definitely use shades of green and navy, lots of yellow ("the color of love" in her words), and some good orange (the shades of Aragatsavan's buildings and the juicy apricot that grows there).