Levon Aronian – fighting spirit & hard work
SMART Connects initiative was launched by COAF a few months ago, evoking great interest among Lori region inhabitants and guests.
SMART Connects is a specifically-designed series of interactive lectures. The recent session focused on the ancient game of chess. Hundreds of children and young people arrived at COAF SMART Center from Vanadzor, Alaverdi and nearby villages to meet world-famous chess Grandmaster and FIDE World Cup double winner Levon Aronian.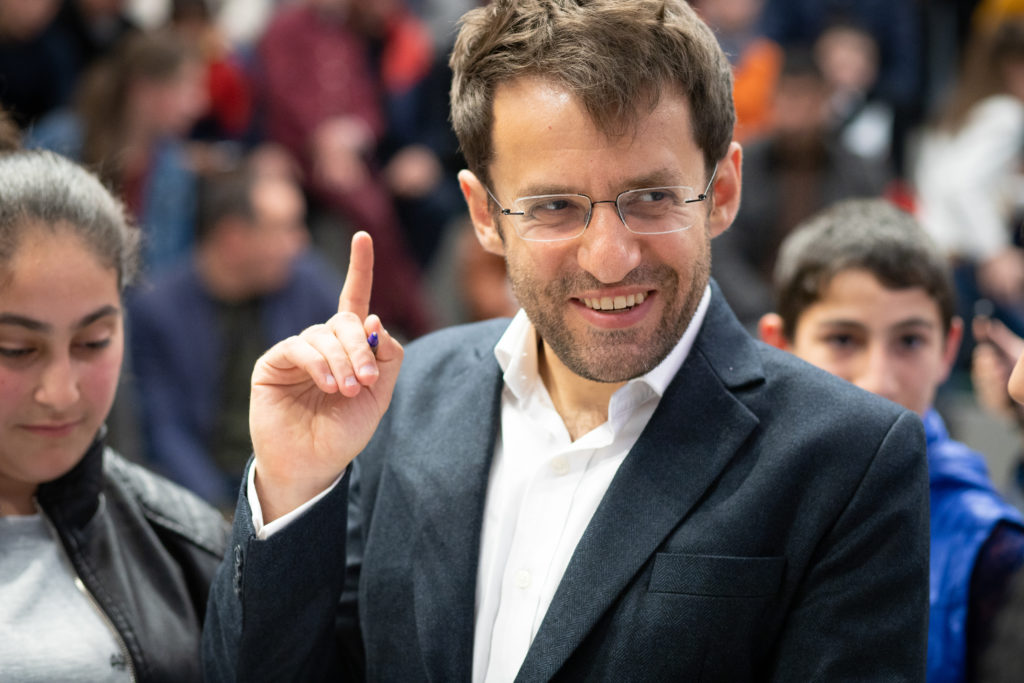 "Chess has taught me to always look forward. Usually, a human being tends to think about the past instead of thinking about the future. If you make mistakes during a game, you should not get hung up on them but try to fix them instead," Aronian said.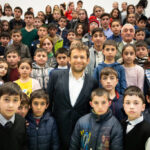 One of the best chess players of the world was not very talkative but absolutely welcomed the questions from the audience. And there were a lot of questions on various issues – fighting and succeeding, personal qualities and preferences.
"I am lazy by nature. Actually, many talented people are just like that, and I consider myself to be talented," Aronian smiled. "However, you cannot always count on your talent to achieve success. This is the time when you have to act and work hard."
When children asked Aronian about his rivals, he said he preferred players that have often defeated him, "It makes you work harder." Aronian mentioned that he practiced for 4 or 5 hours a day. "I also work out regularly," he added.
"What would you do if you weren't a chess player?" a student asked. "I  would focus on my personal growth. Maybe it would be something related to music. Chess and music are very much alike – you have to practice constantly to improve your technique and gain more knowledge."
At the end of the session Aronian told a story about a taxi ride that he had taken in Yerevan. "I was traveling with my dog. The driver did not recognize me but paid attention to my dog. When other drivers and passengers noticed me and started greeting, the driver got surprised, "So, everybody knows you because your dog is so famous…"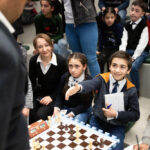 The meeting ended with a simultaneous blitz game with SMART Center students. The children said they were so happy they didn't even feel they lost the game. Aronian completed the session with the following words, "You should have aspirations, get inspired by your own goals and prove to everybody that you are the best!"