The future artsy lawyer-psychologist
Barev. Today you will meet Manushak Mnatsakanyan, 13, a student of the Management Program at COAF SMART Center. 
Manushak is from the historic village of Odzun in Lori region. She became a SMARTian in September 2019. "Since SMART launched, I had heard a lot about it before becoming a student myself," explains Manushak.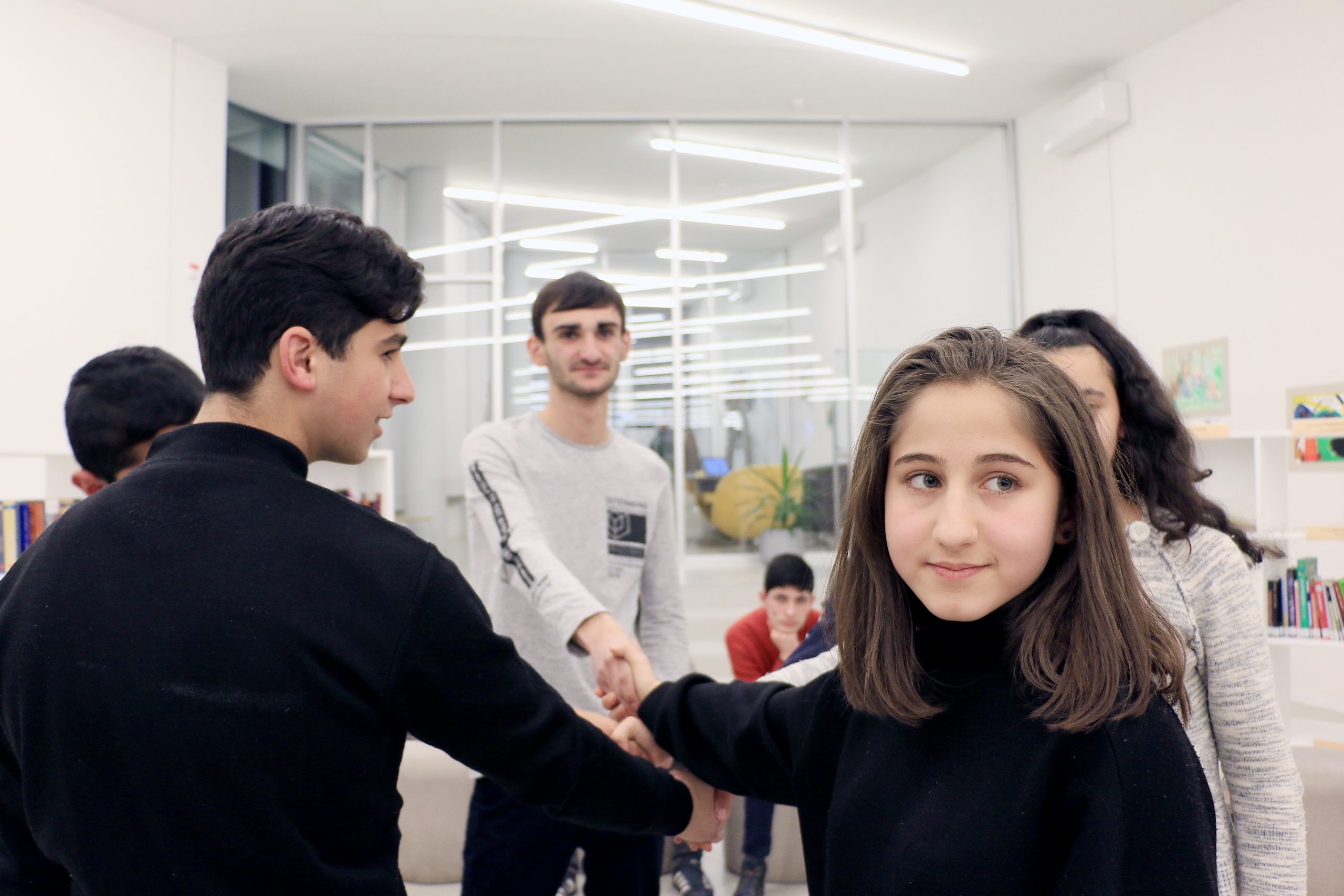 Attending SMART has been a meaningful change in her life. "At first I wanted to study English but ended up with Management. My Mom is an English teacher, and I will eventually study the language later," admits Manushak. During the Management program, she and her friends explore topics on motivation, time management, staff management, debating, and decision-making process.  
Though a little quiet by her nature, she actively participates in debates and program-based discussions. "Good management skills are crucial in all life circumstances, so the knowledge I gain here is very useful," says Manushak.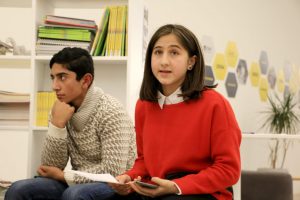 Art and literature are an indispensable part of Manushak. Her leisure time enrich books, listening to music, and playing the piano. The intensive reader likes fiction, and her favorite book is "A Captain at Fifteen" by Jules Verne's. Her favorite piece of music is Beethoven's Moonlight Sonata and Für Elise – she even knows how to play the latter.
Just when we thought her art skills couldn't go any further, Manushak added, "I have been dancing since I was 4 years old. I dance Armenian and Latin dances."
Quite mature for her age, Manushak has a clear vision of her future profession and interests in life. "When I grow up, I want to have a dual degree in Psychology and Law," she explains with her soft voice.
No doubt, from now on, she will have the proper management skills to balance the beautiful diversity in her life.