Married in Dsegh or the art of living a beautiful life
"Never had I thought I would one day live in Dsegh," confesses the young mother, the devoted wife, and the woman, who has chosen a new living environment with her young family a little far from Yerevan, the city where she was born and raised.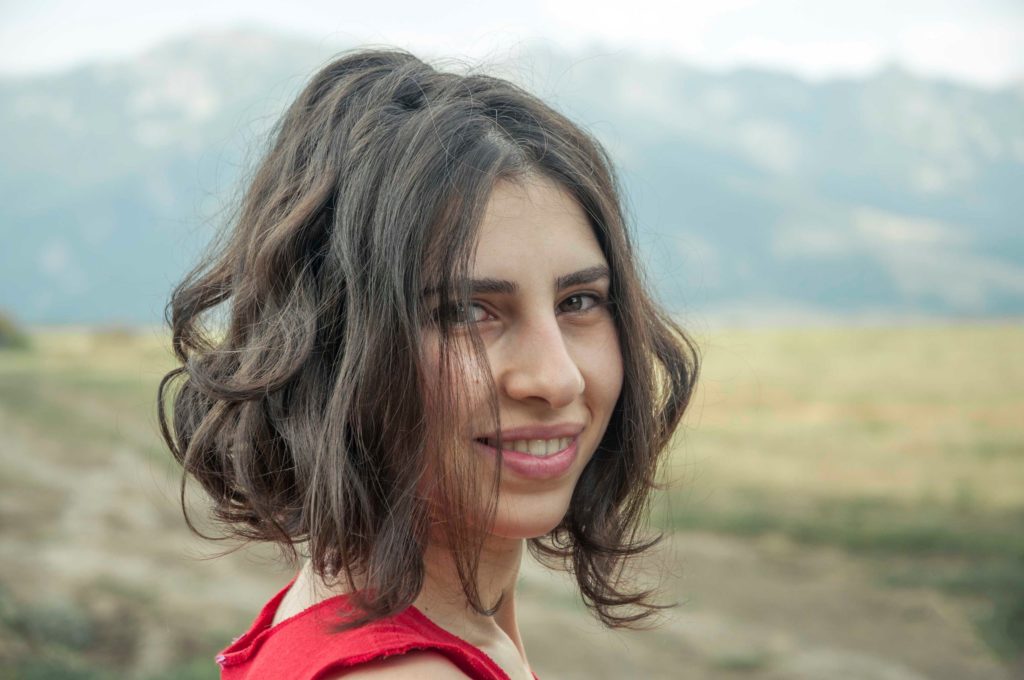 Meet Maria Hakobyan, the Dance Instructor at the COAF SMART Center. Though a graphic designer by profession, she has always been passionate about dancing. Luck is when preparation meets opportunity. That's exactly what happened when Maria got involved with COAF. "I had distanced myself from dance for a while, but COAF brought it back to me," remembers Maria, who has always dreamed of teaching children to dance.
She has started a new life in Dsegh village since 2015. Maria and her husband, Aram Atyan, back then students in love at the National University of Architecture and Construction of Armenia, decided to move to Dsegh and live in Aram's ancestral home, instead of renting an apartment in Yerevan. This way, they planned to have more savings for buying an apartment sooner than they would when staying in the city.
"My husband and I are trying to serve as an example of staying and making a living in our country," says the young woman who is upset to see so many husbands leave their wives and families in Armenia and seek jobs abroad. Despite the obstacles, she believes mutual efforts can enable staying and finding a solution.
Maria admits she is only half integrated into village life but appreciates its beauty and the many positive aspects it has to offer. "Being close to nature and the lives of our prominent figures (refers to Hovhannes Tumanyan, a renowned Armenian poet from Dsegh village) awakens the very human being in you. Here nature has so much peace and serenity that you cannot find in a city," narrates Maria.
She is fascinated to see how the villagers do the heavy agricultural work, the art and science of cultivating the soil, growing crops, raising livestock, and taking care of the mammals. At the same time, they seem so relaxed and harmonious, proving nature can make one kinder, happier, and more creative.
Working at the SMART center, together with hundreds of kids, is another yet unexplored world to her. "The center means so much to the children, especially to those who live in villages. There was nothing, and then all of sudden they have access to various kinds of professions in just one unit," describes Maria. She humbly confesses she is trying to learn from the new generation and bring up her 3-year old son Menua, using her developing knowledge of parenting and childcare.
As a city girl, village life has been an eye-opening experience for her. Having no evening walks or nowhere else to go other than home is unusual for Maria. Still, realizing she is next to the person she loves and that everything they do together is on purpose, justifies the little sacrifices worth to live a beautiful life.