Old and new stories from Mark Grigorian
Welcome to the first SMARTConnects of 2020. This time our guest was Mark Grigorian, a longtime BBC Russian Channel reporter and the former Executive Director of Public Radio of Armenia.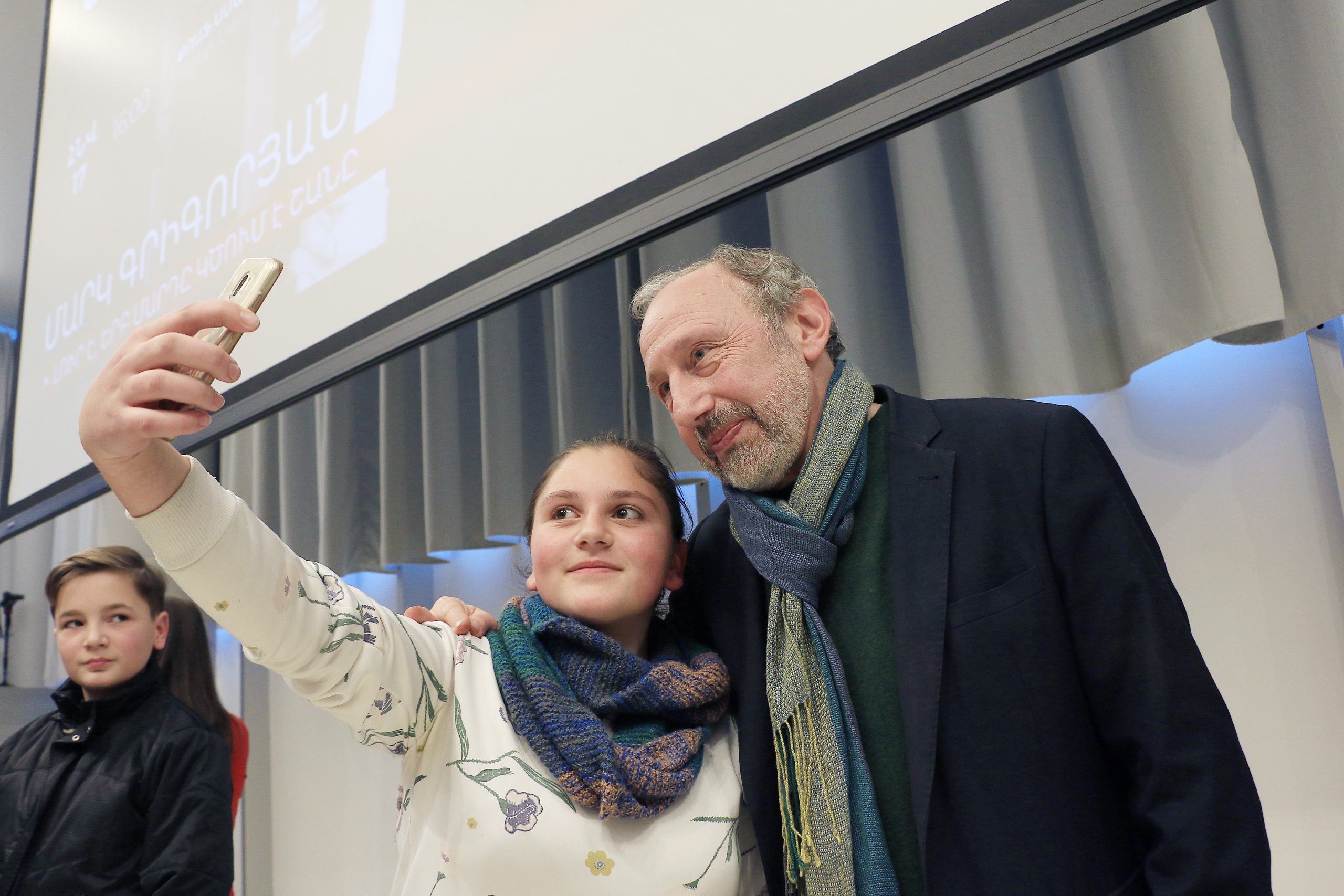 Mark was at SMARTConnects to share highlights about his long journey in the world of stories.
What is a story and where does it come from? When a dog bites a man, that is not news. When a man bites a dog, that is news! What does this mean? "We live in the era of stories. Everything that interests us is a story," explained Grigorian. "Even photographs tell stories. A photo helps us to tell a story, especially when we share it with others."
Grigorian recalled stories that happened with him or his friends many years ago. He emphasized the longevity each story had for a sole reason: they were interesting. To attract people a story should be interesting. "To be interesting, one has to be curious. Journalism is the most curious profession among all," said Grigorian.
To all future journalists, the first lesson from Mark Grigorian was about the way news is shaped. The news is impactful if it relates to a large group of people, is geographically close, and features famous people.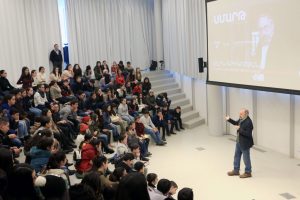 How can one talk about the media without mentioning about fake news? Nowadays, when traditional news sources are becoming obsolete, distinguishing fake news from truthful ones is a big challenge. Grigorian encouraged students to always double-check the information they read. The more channels write about a topic, the more likely the news is accurate.
After learning about Grigorian's rich experience, one of the students was curious if the reporter would return to London if he had a chance to do so. "I always have that chance, but I have chosen to return to Armenia, and I am happy. Why would I replace my happiness with something else?" the audience gave a round of applause as Grigorian finished.