The story of 14-year-long efforts in Myasnikyan
Myasnikyan village school didn't have a bathroom until almost a decade ago. To "use the bathroom", children had to leave the building and walk towards a smallish shelter that was built on that purpose. The decaying building lacked electricity, running water, and heat.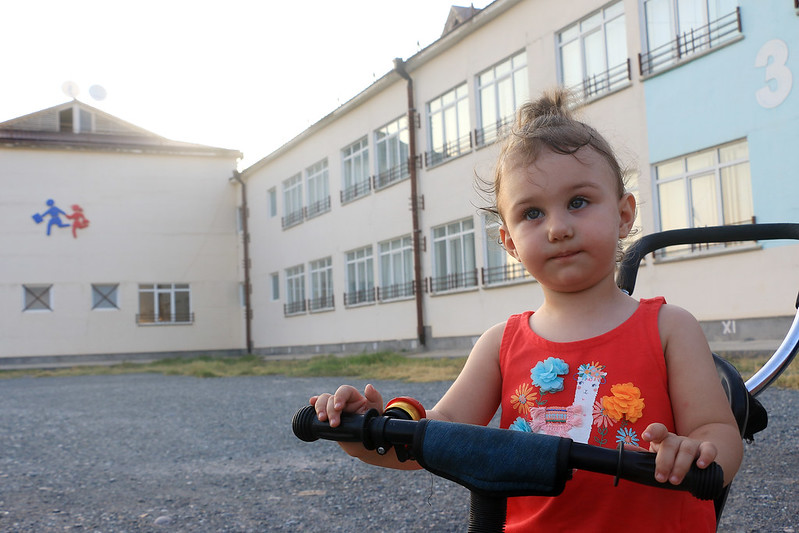 Welcome to Myasnikyan village of the Armavir region where many villagers have migrated from Syria, Javakhk (Georgia), and other parts of Armenia. Here we have passed through a long journey with over 4000 beneficiaries since 2006. From children to students, from adults to the elderly, COAF programs have touched many lives and added a new color of hope to the village that was greatly in need of it.
In November 2011, we completed the capital reconstruction of the Myasnikyan School, which was ready to welcome back its students. Anahit Gasparyan was among the first teenagers to experience the wonderful transformation of her Alma mater.
The school had turned into a state-of-the-art educational facility with indoor lavatories, running water, a central heating system, a new gymnasium, a chess room, a library, and a media room.
"To see the newly-renovated school and have the opportunity to study in such a motivating ambiance was very impressive to me," remembers Anahit. Not only COAF educational programs but also the dreamy makeover of her school made her learning experience particularly special.
The COAF Alumna, who was an active participant of the English Access Microscholarship Program sponsored by the US Embassy in Armenia, is now a COAF English Access Instructor herself. Years ago, she was a student like the children who she now teaches the language, that has opened so many doors in front of her.
In addition to the reconstruction of the Myasnikyan School,  we continue to fund and implement a variety of programs that serve to elevate the overall delivery of education in rural schools. Here our after-school programs include Drawing, Basketball, English Access, and Aflatoun programs.
Myasnikyan is located on the highway, which facilitates the villagers' connection to the capital and the sharing of resources with other villages. The community health facility was fully renovated and equipped with modern medical equipment that serves people from dozens of surrounding communities.
Thanks to COAF's global community of supporters, rural Armenians have had access to resources to take proper care of their health. Through many local doctors and Diaspora Armenian medical missions, we have provided various health services to community members and professional training to local healthcare providers throughout the years.
Your support makes the world a better place. THANK YOU❤️.