Oak Hut: your sweet escape to the mountains of Dsegh village
Everyone has their own way of resting and boosting productivity, but there's one method recommended by the youth living in Dsegh — a village of the most abundant nature, rustic lifestyle, and rich cultural heritage — that you better not miss.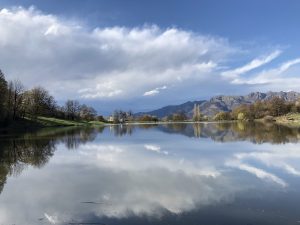 COAF alumnae Gayane Kharatyan and Astghik Margaryan, who know the ins and outs of Dsegh village, offer an unparalleled gateway near mirrorlike Tsover lake, a tranquil place hidden in the gigantic mountains of Lori.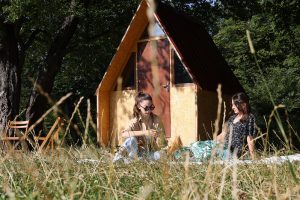 To make your stay way more comfortable, the young girls have initiated the Oak Hut, a small nest-like cabin located on the shore of the lake, offering overnight accommodation for two people, as well as chairs, hammocks, picnic supplies, and an evening bonfire to end the day in an untamed way.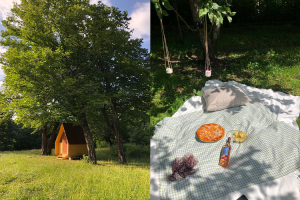 "The idea of ​​the hut was born when we applied to the EcoHub Reaction community program, during which we won a grant for the project. Since we needed more funds to bring our envisioned idea to life, we also participated in COAF's Conference on Advancement of Rural Communities in 2019 and won another grant, which allowed fulfilling our project," says Gayane, one of the project enthusiasts, whose entire family has contributed to the development of her small newborn business.
The hut was handmade by Gayane's two grandfathers, Mr. Alik and Mr. Aram. "My family members were skeptical about this initiative at first, but, seeing my eagerness, they gradually got involved in the work and started to think of ways to improve the hut," continues Gayane.
Although the locals usually head to Tsover lake to organize their various parties and therefore sometimes the silence of the area is disturbed by loud music, Gayane believes that Tsover should be enjoyed on weekdays, when there is no one there, when you can hear the peaceful melody of birds singing, frogs croaking, and duck quacking, when the sunset is the loveliest, and when the place makes you notice and sense every element of nature and be in harmony with yourself.