A day in the life of Horom villagers
"Are there people who still bake bread in the tonir?"
"There are but very few. Let's walk a bit. As soon as we smell a scent of freshly baked lavash, we will go towards it."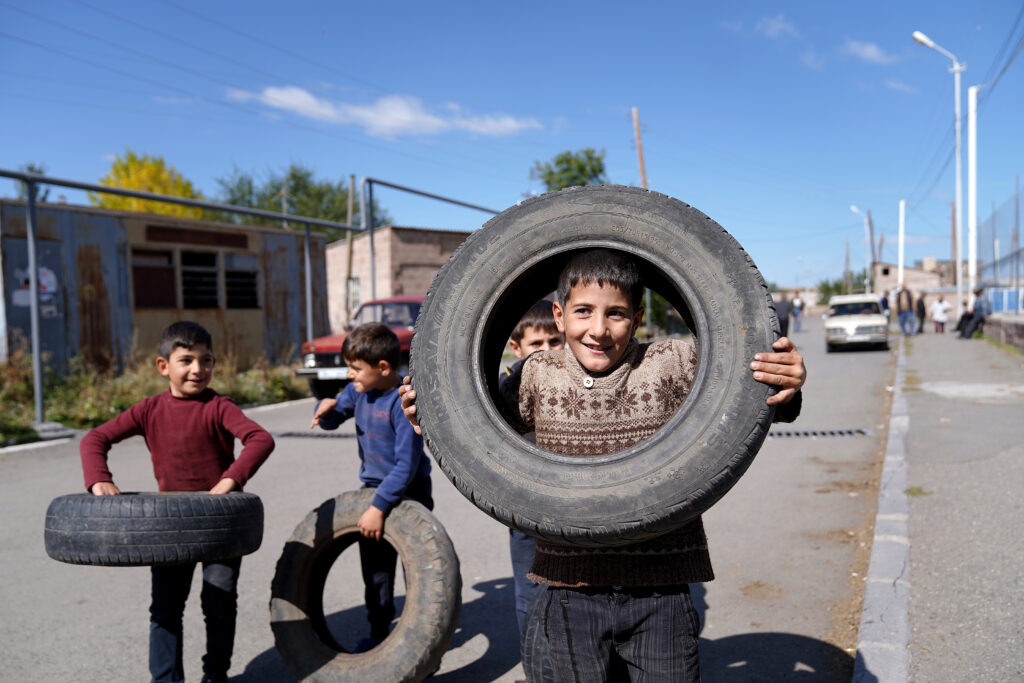 We didn't find anyone who was baking bread. Instead, we met children circling a wheel through the roads of the village.
"We are collecting wheels for the army," they shouted and continued rolling the wheel.
The villagers were harvesting potatoes. This year they are not satisfied with the harvest. Still, nobody is complaining. Peace is the only thing they wish for.
Even hundreds of kilometers away from the Armenian-Azerbaijani border,  the thoughts of the people of Horom are on the front line.