COAF Psychological Theater: a journey of 7 years
Is it possible to combine the love of theater and the wish to help children in overcoming their psychological problems? That's exactly what COAF Child and Family Services Team has been doing since 2012.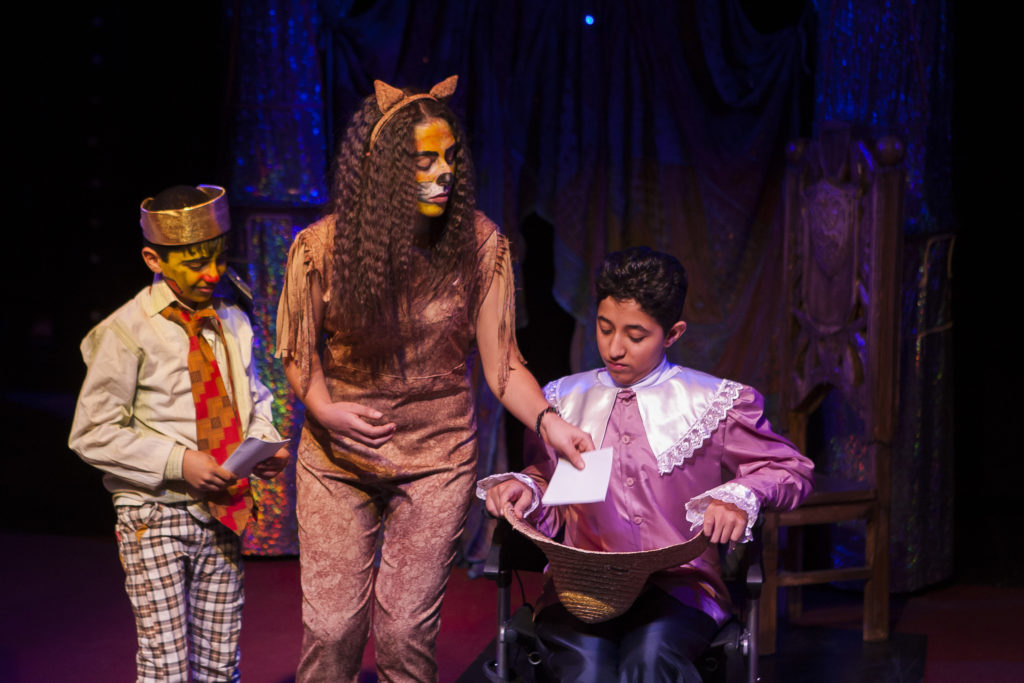 The initiative was called Psychological Theater. It is an innovative art therapy project that engages rural children in interactive productions to help them overcome shyness, poor self-esteem, and other issues. So, a performance is not an end in itself. Rehearsing and performing are used to achieve therapeutic goals.
Performance topics are selected as a result of revealing and discussing kids' problems. Then the group works on the script, and the main actors are selected. During rehearsals, children learn more about their own abilities, become more flexible, obtain public speaking skills. They become more patient, respectful and strong.
The first experience was in Karakert, Armavir region, and targeted teenagers. Many of them were from underprivileged families or had psychological problems. In two years, they produced 2 performances, not just playing on the school stage, but also taking part in youth theater festivals and acting at TUMO center for creative technologies and Cafesjian Center for the Arts.
In 2015, the COAF theater project moved to Getashen in Armavir, this time targeting kids under 12. The first performance piece was produced by theater director Marine Asatryan and was titled My Wonderful World. It presented the story of Naro, a young girl that travels and discovers the world and her inner self.
Later, the group produced more plays, based on fables and fairy tales by various authors. However, one of the most successful performances was The Little Prince by Antoine de Saint-Exupery. This time the kids adapted the story to their needs, changing the plot a little bit, and even transforming the original ending into a happier one. The main character was played by two young actors, thus emphasizing the idea that a little prince "could be a part of every human being."
The project turned out to be so successful that the Child and Family Services Team started thinking about "expanding" the psychological theater project and involving more communities into it.
"After long discussions, we decided to launch a theater group with the involvement of children with disabilities in Aragatsavan, Aragatsotn region," COAF Psychological Support Subprogram Manager Tamara Harutyunyan and theater director Marine Asatryan said. "The aim was changing the attitude towards children with disabilities by integrating them into various activities, contributing to a more tolerant community, eliminating prejudice against people with special needs."
In 2016, the team gathered a group of kids of various ages. Marine Asatryan wrote a script called Let's Be Friends and began rehearsing in one of the Aragatsavan Schools. Thus, the troupe of Aragatsavan was established. It was a real inclusive theater with two girls and a boy with cerebral palsy involved among others. On the premiere day, the school auditorium was completely full of students, teachers, parents, and guests. Most of them didn't even know those children lived in the community. However, they were on the school stage, joyfully performing with other children.
After the premiere, many viewers admitted that the performance had altered their perception of persons with disabilities. People realized that those children were just like them; they were simply born with different abilities.
A few months later, the troupe staged The Wonderful Wizard of Oz by Lyman Frank Baum. The play was performed at the Yerevan Chamber Theater on the International Day of Persons with Disabilities and was a huge success.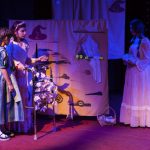 "Due to this project, people are learning to treat persons with disabilities as their equals, not with pity," Tamara Harutyunyan says. "It's a very important mindset change that COAF has been aiming at."
In 2017, the COAF psychological theater project expanded to more communities, involving more children that needed art therapy. Kids from Dsegh and Debet communities in Lori joined the project, later evolving into a bigger troupe at the newly constructed COAF SMART Center. Finally, in 2019, the art therapy project expanded to Shirak region, Sarnaghbyur community. This time, the number of children who applied to participate in the program was unprecedented – about 70, as compared to the average of 25 in previous years.
"Our psychological theater is a platform of personal fulfillment for children and a place to develop their capacities," theater director Marine Asatryan says.