Quarantine life: how we work and study from home
Every challenge is an opportunity to grow and excel. Since the outbreak of coronavirus, the world has faced a tremendous challenge concerning health and safety, limiting social life and transportation.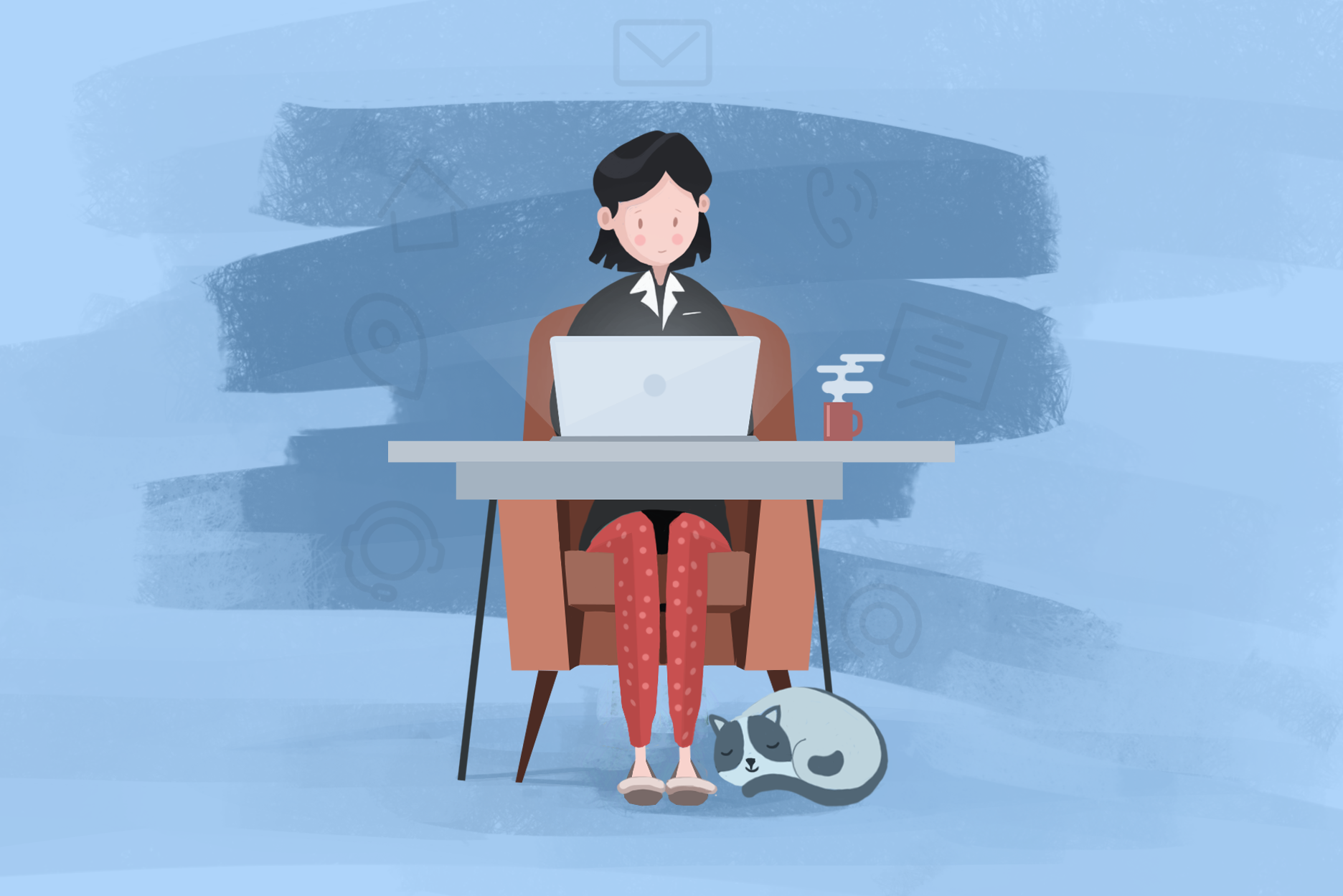 COAF educational programs have first been canceled and then switched to distance learning thanks to the management team and the instructors being agile enough to adapt to the new situation.
Organizing distance education in remote regions of Armenia meets certain obstacles. "All COAF SMART students participate in an introduction week before enrolling in programs. The intro week includes the basics of human rights, healthy lifestyle, emotional intelligence, and ICT (information and communication technologies) – topics lacking in many public schools. Though the majority of our students are computer literate, some of them are quite young and have difficulty managing the online tools of communication," mentions Anahit Vardanyan, our SMART Innovation Officer. Besides, not everyone has computers or gadgets and access to the quality Internet connection in rural communities.
To ensure engaged, active learning, we facilitated distance learning both in COAF School educational and COAF SMART programs. During the first week of quarantine, our instructors were receiving many messages from the students telling them they miss the programs and asking for additional academic materials on topics they were passionate about. "We did everything to make sure our students won't lag behind the things they love and enjoy being occupied with," confirms COAF SMART Programs Manager Shahane Halajyan. The students were first introduced to the Zoom platform, an online tool for conference calls that allows instructors to communicate and share presentations with the students.
As of the week of April 1, we have more than 18 online programs and 70% student participation in COAF SMART programs. Our instructors have come up with creative solutions such as games, presentations, interesting online materials in different learning formats.  "Besides the educational programs, we also continue to provide speech therapy services to our beneficiaries online," explains Anahit Hakobyan, our Village Programs Manager.
#COAFfromhome allows students to not only get entertaining knowledge but also meet and socialize with their friends. "A sudden power outage once aroused a fuss among students, who were so upset about missing the program. Luckily, the power quickly restored, so we didn't have to reschedule our online meeting," delightfully remembers Inessa Tarkhanyan, COAF SMART's Russian Instructor, who is splendid at making compelling presentations for her students.
Many of our teenagers' physical activities such as playing outdoors or gathering with friends are now limited. In solution, we have included online basketball and judo warm-ups as well as yoga and dance in our online programs. "We start the training with warm-up exercises, and students are so thrilled, that instead of 40 minutes, we sometimes spend two hours working out together," says Liana Sargsyan, our Basketball Coach, who is also a COAF Alumna.
Quarantine life also has our staff working effortlessly from home, striving to enable numerous projects virtually. Here our living space has become our workplace that we share with toddlers, pets, spouses, and parents. No matter the place and circumstances, the creative work mood at COAF is contagious.
For each new challenge, we have a new solution! We are grateful to our devoted and hard-working employees and students who make the impossible possible. The best is yet to come as we move forward producing greater results.