Raspberry Fields Forever…
Is there anything common between a school principal, a garment factory mechanic and a chemistry teacher? Yes, all of them live in Yeghegnut community in Lori region and are involved in an effective backyard farming project conducted by COAF in partnership with UNDP – GEF Small Grants Program.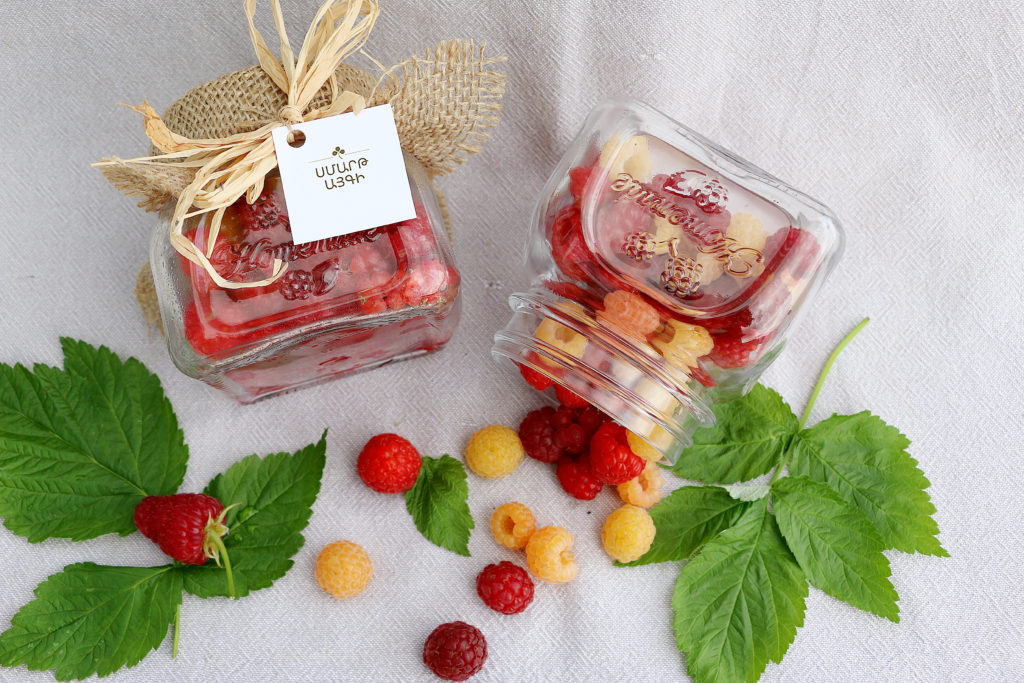 The Sustainable Income through Effective Household Management project was launched in September 2018. Since then, many COAF beneficiaries living in Debet, Yeghegnut and Dzoragyugh communities have been trained in raspberry farming and effective agriculture. Raspberry bushes and irrigation systems have been provided to 150 households.
Apart from that, within the framework of the project, a park has been established at the COAF SMART Campus, where more than 20 varieties of raspberries, blackberries, and currants are currently being developed. The park is equipped with hail, string, and drip irrigation systems.
A while ago COAF provided 55 households with more raspberry bushes in order to support sustainable income generation.
Hovik Hambardzumyan, the Yeghegnut school principal, received the new bushes a couple of days ago. "My wife and I have been working hard and we expect good harvest and a bit of income for the next year," he says.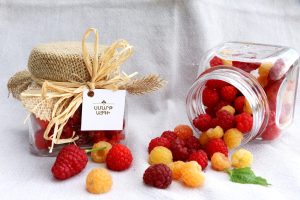 Marusya Sargsyan has been teaching chemistry at the local school for many years. " I have a full-time job, but my family and I decided to take the bushes because a little bit additional income will help a lot," she says. "After all, we live in a village, so agriculture works are not something unusual for us."
Gegham Arakelyan has worked as a factory mechanic for a long time. "The factory was shut down and I had to go back to agriculture and cattle-growing. When I enrolled in the raspberry project, I knew I could expect harvest in 2020. I like the old saying He who does not work, neither shall he eat. We have been working hard, so I think we can expect income," Gegham says, smilingly. "And we are very thankful for the raspberry bushes!"
COAF is a promoter and implementer of rural economic development programs in the region of Lori. "Supporting rural households and providing families with effective agriculture training courses will definitely contribute to the advancement of communities," says Krist Marukyan, the COAF SMART Center Manager.