Four countries, one motherland. Welcome home!
If you happen to be at COAF's Yerevan office, you'll continuously catch new languages: French, Australian English, Arabic, and Portuguese. This year commenced with a beautiful diversity at COAF – new team members and volunteers from all over the globe! Different countries, cultures, and languages – but one big thing in common – our homeland Armenia! And it is where all of them are now!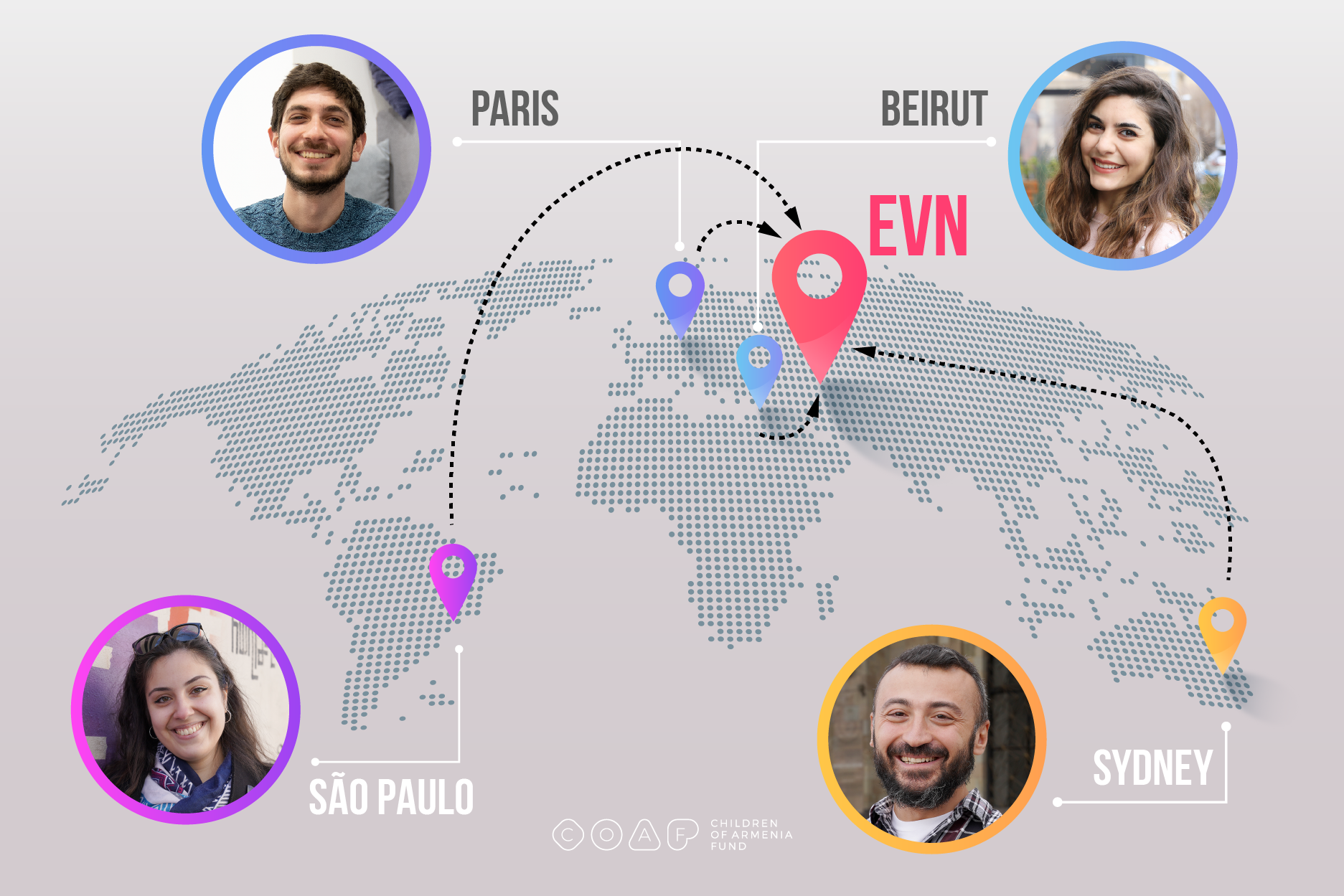 Nairi Zadikian (Brazil) 
Nairi comes from the country of colorful and hottest carnivals. "In Brazil, people say that the year starts with carnivals," explains the young architect with pure Armenian. Carnivals take place in February, which is almost over. The year has kicked off in Brazil, but Nairi has been spending already her third February in Armenia. "I no longer come as a diasporan, see everything, and leave." She stays works, travels, explores, and develops her own motherland.  
From the gigantic Sao Paulo city of 12 million people, she brought Jeitinho Brasileiro (the Brazilian way of doing things): some architectural ideas, the superpower of taking life and its problems easy, as well as the Armenian spirit that grew inside her thanks to her family, the Armenian school in Sao Paulo, and national dance club.
Nairi works as a Civil Engineer at COAF. She develops the infrastructure projects of SMART Debet village, mainly the complete transformation of Debet Municipality. Nairi finds similarities in style between the works of her favorite architect Oscar Niemeyer and our COAF SMART Center and is passionate about the old architectural pieces in Armenia that one can catch at every step.
Vatche Tavitian (Australia)
"I love nature, the hospitality, and the social life in Armenia. Days are longer here – you can meet your friends after work without planning in advance, and all the spots are pretty close to you," explains Vatche, a Business Management professional, who moved to Armenia from Sydney, Australia.
Once a Birthright Armenia volunteer, now he's involved with the Armenian Volunteer Corps and volunteers at COAF as a Program Analyst. Vatche managed to absorb all COAF programs in just two weeks of his time spent with us!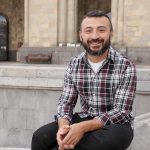 Dilijan has a special place in the heart of the big hiker, and one of the best memories he has had in Armenia was in Artsakh when their group of volunteers knocked at random doors and treated the people of Stepanakert with wine. 
Like many Armenians living in the Diaspora, he waited for the very moment that would bring him to the Homeland, not for a short visit or a trip, but permanently. The moment, unfortunately, was the war. "The war happened, and I said that's it, I'm going."
David Alexandrian (France)
The reason was also the same for David, an Energy Engineer whose path crossed COAF thanks to Birthright Armenia. "When the war took place, I realized I had to move to Armenia as I feel my work is more valued and much needed here." 
Born and raised in Paris, David has found interesting differences in the working culture of France and Armenia, "In general, there are no disciplined working hours in France, the schedule is free, and the result of the work is the only thing that matters․"
And what is he passionate about in Armenia? "It is easier to carry out business here. You can make spontaneous decisions and make your decisions a reality quite easily"․ Just like that, he decides on adventurous trips to somewhere in Armenia, gets in the car, and drives there.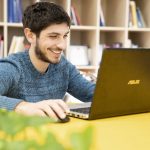 David admires waterfalls and seeks them everywhere he goes. The most recent one he has discovered was in COAF-beneficiary Debet village (Lori region), where he is now busy with waste management works. David has carefully examined the entire community, identifying all the age-old piles of industrial waste. He is currently working with each household of Debet to either get rid of or recycle the waste lying in public areas. 
Nayirie Hagopian (Lebanon)
2020 was a challenging year for many, including Nayirie. Months after the Beirut blast, she met the COAF Social Worker's job announcement and decided to apply. Everything went well, and the young specialist moved to Armenia while the war against Artsakh was going on.
"Growing up in the Diaspora, we have been taught to love Armenia and help our Homeland in every way," says Nayirie, who grew up in the Bourj Hammoud Armenian district of Beirut and now works in villages of Armenia. She contributes to the betterment of the country with her most valuable resources: knowledge, time, and dedication.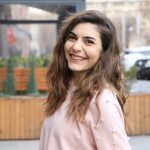 She meets with the villagers, conducts needs assessments, and participates in organizing assistance to displaced people from Artsakh who have found refuge in our beneficiary communities after the war.
Nayirie misses her caring family and friends as all of them are in Beirut. Still, Armenia feels warm and sweet, like home to her. Here she especially enjoys the clean air, the fast transportation, and the hospitality of people.
*****
Nairi Zadikian helps us find new engineering solutions with the right materials. Vatche Tavitian helps us evaluate the efficiency of our programs and look for ways to level them up. David helps us build a cleaner and sustainable SMART Debet village. Nayirie shows an individual approach to each of our beneficiaries and tries to help them in every way. And we are forever grateful for all of that!