The long and narrow letters of the country of mountains 
Stop for a moment and think of how often you use a pen and paper to take notes, write a thank-you card, a letter to someone, or to just mark down a reminder.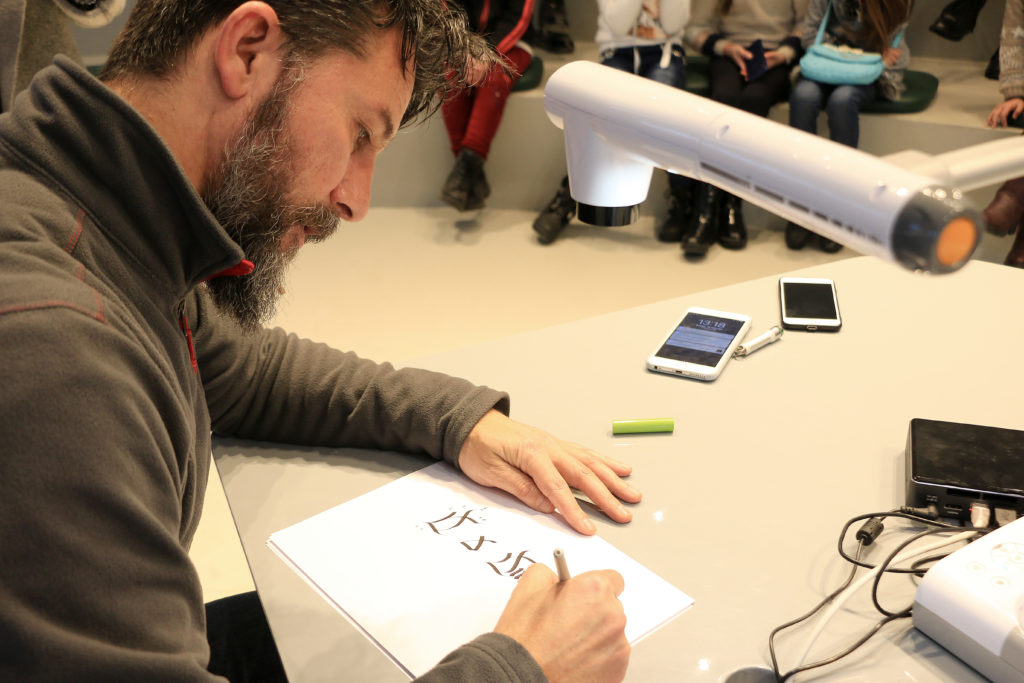 Maybe not as much as you used to?
In the era of instant messages and dozens of daily emails, nothing is more personal than a handwritten note. Delivering handwritten notes never goes unnoticed. On February 16, SMARTConnects was with Ruben Malayan, an award-winning art director, calligrapher, and visual artist, who knows the value of a delicately written note. Ruben was here to represent the art of calligraphy and the rich history behind it.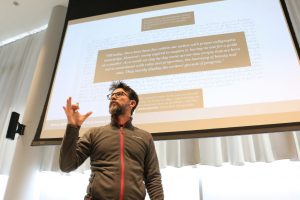 Ruben describes calligraphy as the harmony between writing, its tools, content, and cultural heritage. "When you write by hand, it's a piece, a unique and single one made solely for you," stresses Ruben encouraging students not to forget the power a handwritten note can have.
The audience had the chance to get acquainted with Ruben's personal archive of calligraphy artworks from all around the world including Eastern, Asian and Armenian manuscripts. "Calligraphy is a geometry of the soul which manifests itself physically," Ruben quotes Plato to COAF SMART Drawing, Digital Drawing students and art lover guests.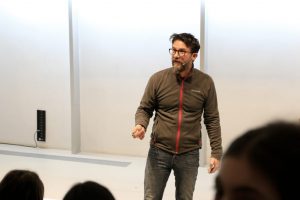 The art of writing is a part of all cultures, which in our region goes back to millenniums. Ruben displayed the archetypes of writings from 5000-6000 years ago including Armenian manuscripts from San Lazzaro Armenian Monastery, Matenadaran Museum and other historic places in Armenian culture.
In calligraphy, the letters resemble the geography of a country they represent. For instance, Armenia is a mountainous country, hence our letters are long and narrow, and similarly, Arabic letters are wide and wavy like the seas and oceans surrounding the Arabic countries.
After all, Ruben did a quick master class of live calligraphy – masterpieces one after the other.
Technology has taken over and that's great!  But, let's not forget to take time to appreciate the old and worthy arts that stand out in this modern world.