COAF SMART Center: visa to a better future
To fall in love with education and become a lifelong learner 
Have you ever thought about what the school of your dreams would be like? What would be the tasks, if any? What would you prefer to be taught?
Education is a worldwide value, a life-changing resource that some take for granted, some cherish immensely. The key to success may vary, but one thing is for sure – education is the passport to a better future. As long as one has access to it, lots of opportunities come knocking if we are receptive. 
Our COAF SMART Center, the famous undulating shape wrapped in the forested mountains of Debet village, has been one of the most popular education hubs in Armenia and undoubtedly the most innovative and tech-savvy one in rural regions of the country since its opening in May 2018.  
Before we tell you what is special about the curriculum taught at the Center, here are quick facts about SMART: 
COAF invested $5 million in the COAF SMART Center. It is so far our largest investment in Lori since our founding in 2004. 

SMART has had over 2300 beneficiaries from 27 rural communities of Lori. 

It offers programs both for children above three and adults. 

It has state-of-the-art classrooms, open space for collaboration, high-tech conferencing capabilities, an Ecolab for environmental experiments, a café and culinary center, a 130-seat auditorium, a sound-proof music room, and an attractive campus setting (6.3 hectares).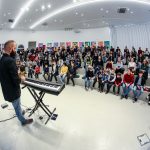 Learning at its best!
The curriculum, called the SMART Citizenship Curriculum, prepares future SMART citizens who are educated, motivated, diligent, love and pay forward to their communities. It emphasizes novel teaching techniques, leveraging both project-based and action-based learning.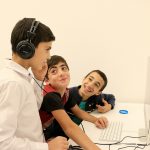 SMART offers 18 educational programs divided into three sections: HEAD, HEART, HAND. 
The diversity of the programs is aimed at the multifaceted development of an individual. Each section involves six programs that include both traditional and innovative teaching approaches to each field of study.
The longer the journey, the tastier the fruits.
To become a SMART Citizen, students should complete at least three programs. 
When completing 3 SMART programs, one becomes a THINKER. 
The prize: a recommendation letter and program pins!
When completing 6 SMART programs, one becomes a CREATOR.
The prize: a recommendation letter, program pins, + a SMART-branded hoodie!
When completing 9 SMART programs, one becomes a WHIZZ-KID.
The prize: a recommendation letter, program pins, + a SMART trip!
When completing 12 SMART programs, one becomes a WIZARD.
The prize: a recommendation letter, program pins, + a digital notebook!
When completing 15 SMART programs, one becomes a GENIUS.
The prize: a recommendation letter, program pins, + one-year tuition fee coverage for any university in Armenia. 
When completing 18 SMART programs, one becomes a MASTERMIND.
The prize: a recommendation letter, program pins, + full tuition fee coverage!!
From programs like Marketing, Finance, Management to Mechanics, Digital Drawing, and Yoga, the offerings COAF SMART has are diverse and unprecedented for an educational hub, let alone for one in a tiny village of Armenia. SMART is our dream come true that inspires our kids to dream big. Students step into here and leave full of dreams and thrust for life.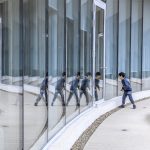 *****
The world is changing rapidly. To keep up with the trends, we need to prepare our generation to be tech-savvy and also have soft skills and general, classic knowledge for creativity. 
Armenian rural communities have high potential but limited resources. Improved educational and technological resources are critical for the development of youth in these communities. Want to invest in the better future of the children of Armenia? 100% of your donation will help us expand to more villages and build new SMART Centers in other remote regions of Armenia.