From idea to product: 5 startup projects by COAFians
Young minds are the most abstract ones. Many successful business ideas of the world were born in them. Such concepts circle in the minds of many COAFians taking COAF's Aflatoun social-financial education program in the villages of the Armavir region as well. Today our blog features a mini Shark Tank show. Get to know the pitches. 

Gyughamej
: an agricultural board game
Board games are always in trend, but what ones about village life? If you haven't seen such one yet, let us introduce Gyughamej, a board game authored by COAFians from Myasnikyan village.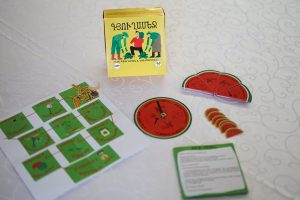 The cards feature:
questions (e.g., What to do when a pet has died in suspicious circumstances?)

distinguishing myth from reality (e.g., Can a rabbit die from stress?)

continuing an idea wittily (e.g., What will happen if a cow changes its skin?). 
The topics are all born from village reality, rumors, and jokes, which creates an opportunity for urban people to get acquainted with an authentic Armenian village.
Greens to take home
Who wouldn't want to grow greens on their own in home settings and enjoy the pleasure of picking and adding fresh greens while cooking? COAFians' new idea — the Greens to take home box — makes it possible to grow ecologically clean greens in-home.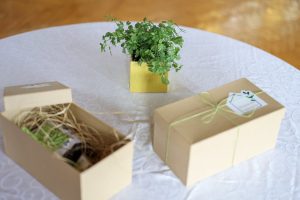 You choose what kind of greens to grow, and all the necessary ingredients are right at hand: from the seeds to proper care for their growth.
Finance with Finnick
: a financial literacy notebook 
Meet our smart, organized, curly-haired Finnick, the symbol of financial literacy in the village of Arteni. Having explored budget, savings, and other financial skills during the Aflatoun program, COAFians decided to create an educational and entertaining notebook to introduce their peers to essential financial skills.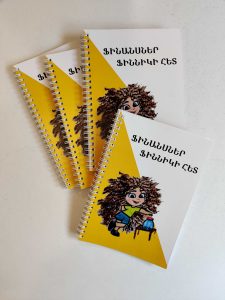 The topics covered in the notebook include:
SMART goal

Resources

Savings

Budget

Smart consumer

Currency
Finnick talks to you while browsing, and you can even hear her voice through a QR code. The curly redhead herself is a work of art; the character was created and hand-drawn by COAFians.
RePen
eco pens
There are always ways to reuse unnecessary papers and choose less harmful solutions instead of plastic. COAFians of Aragatsavan village prove by example. RePen eco pens are their own creation that suggest eco-friendly handmade versions of pens made of unnecessary papers, magazines, newspapers, and more. It is how COAFians reduce the use of plastic and give a second life to their workbooks. 

Lilac tea box
If you are looking for a gift that will convey the breath of the Armenian village in a sip, the lilac tea box created by the youth of Shenik village won't leave you indifferent.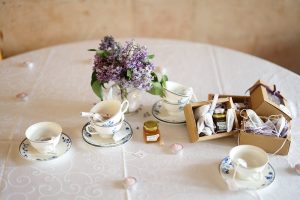 The package consists of entirely Shenik-made goods: aromatic lilac tea, fresh honey made by the villagers, and handmade packaging details. While enjoying the tea, you will learn about its usefulness from the note in the box and get a guide to reusing tea pockets; the culture of recycling and reusing is a core principle of the Aflatoun program.