The girl from Tumanyan's birthplace
Dsegh is one of the most picturesque COAF-supported communities. The village is all about mountains, dense forests, and steep gorges. It is the birthplace of the most famous Armenian poet – Hovhannes Tumanyan. It is also the birthplace of many bright kids, smart and aspiring teenagers.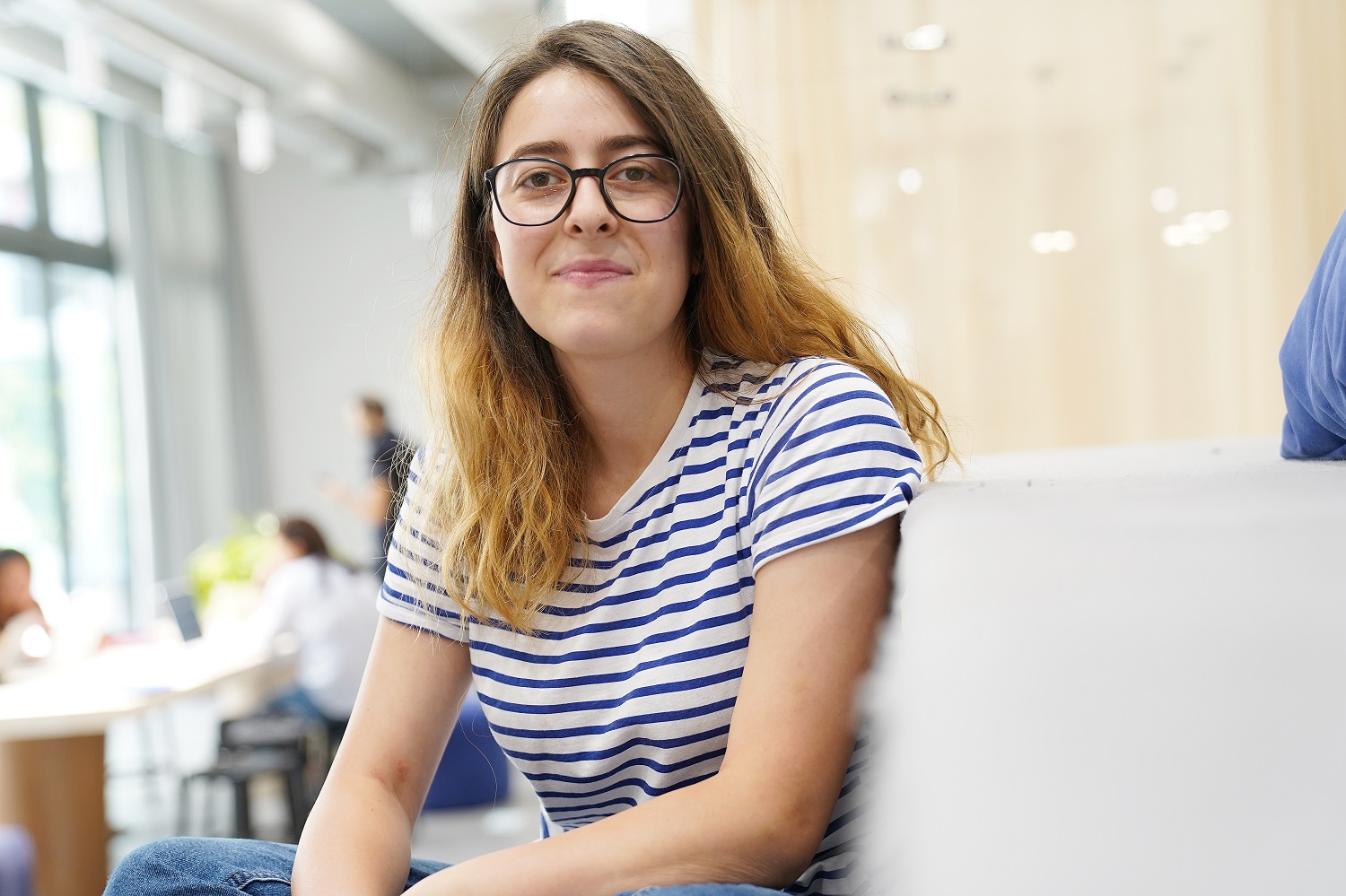 Stella Avetikyan is one of those teenagers. When COAF started its activities in her community, she was just 12.
"I enrolled in almost all COAF programs without realizing how important they are," she recalls. "Only a few months later I understood that COAF was not just about debate clubs, English language and social/financial education… The knowledge that I gained in those clubs is really precious but COAF gave me something that is far more valuable. COAF helped me get out of the boundaries of my community and break the stereotypes that I had."
Stella mentions the COAF media literacy club that has turned her into a "wise and critical media consumer." "Now I can differentiate between real and fake news sources. I used to believe everything I read in social media and even shared what I liked without checking if it was true or not. Now, thanks to COAF, I've learnt to use only trustworthy sources.
Stella says that Aflatoun social-financial education program has taught her a lot about saving money and, even, starting a small business. "I make simple jewelry from threads, stones and other materials and I plan to sell them… I think the knowledge I've gained from COAF Aflatoun program will help me start my business."
When COAF launched its educational programs at the newly-opened SMART Center in gorgeous Debet, Stella immediately enrolled in some of them. "I've been a part of English Access Microscholarship program for a few months. My English has improved a lot, and I owe it to our teacher Marine Miskaryan. She uses modern teaching methods and nice textbooks. However, studying English at COAF SMART has another advantage as well – sometimes the staff hosts great people from around the world. Thus, we have a chance to speak to them in English and improve our communication skills," Stella says, proudly.
Stella says it was really hard to choose from the various educational programs offered by COAF SMART. "I am thinking about music, public speaking and volunteer skills," she says, thoughtfully.
The girl has not chosen her career path yet. "I think that COAF SMART programs will help me with my professional orientation," Stella says smilingly. "Everything that COAF does is very important for rural communities.