Going deep into people souls with Stella Avetikyan
When you go deep into the human soul, you find deep people. Stella Avetikyan, one of the first graduates of the COAF SMART Center, belongs to that human "genre." "Very Deep" («Շատ խորը») is also called the initiative she and her friend Lilit Ghazaryan from Vanadzor started inspired by slam poetry.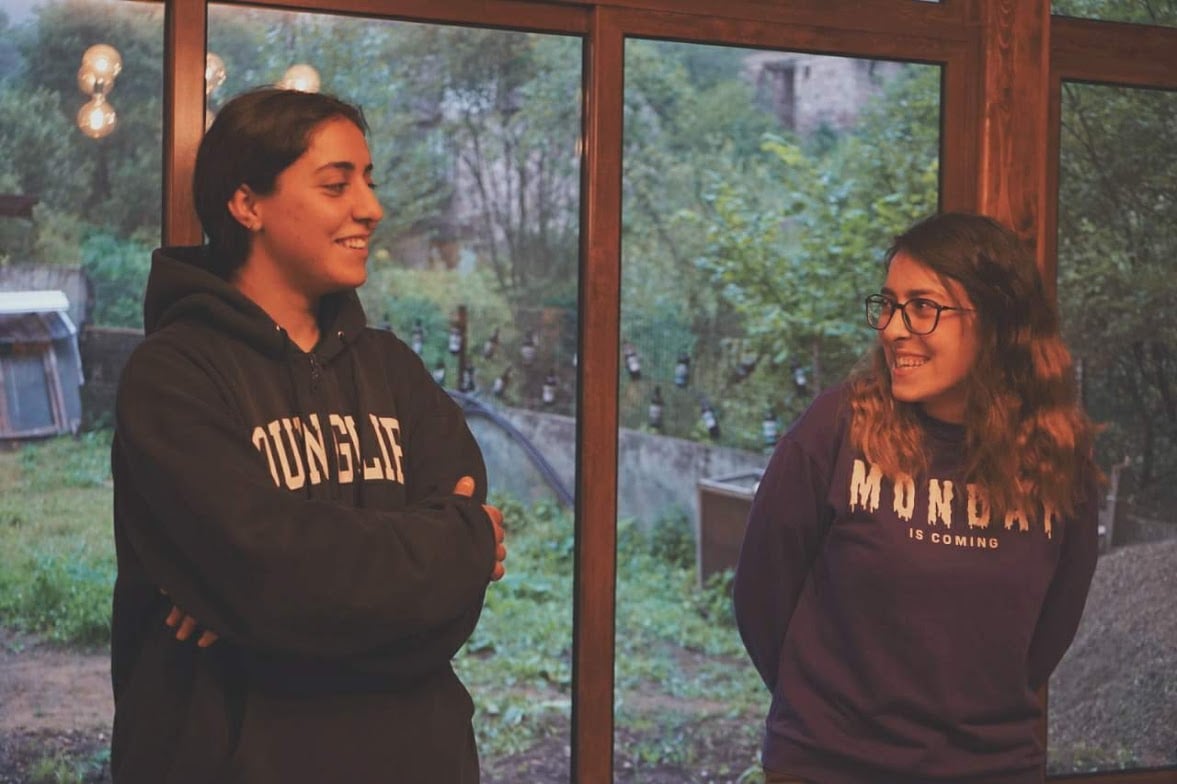 They unite creative people and provide a platform to voice their feelings, opinions, and concerns through art. Their events, which were delayed due to COVID-19, eventually took place in June and November 2021. The first "Very Deep" open-air event gathered artists in the mountains of Vanadzor, then at the COAF SMART Center.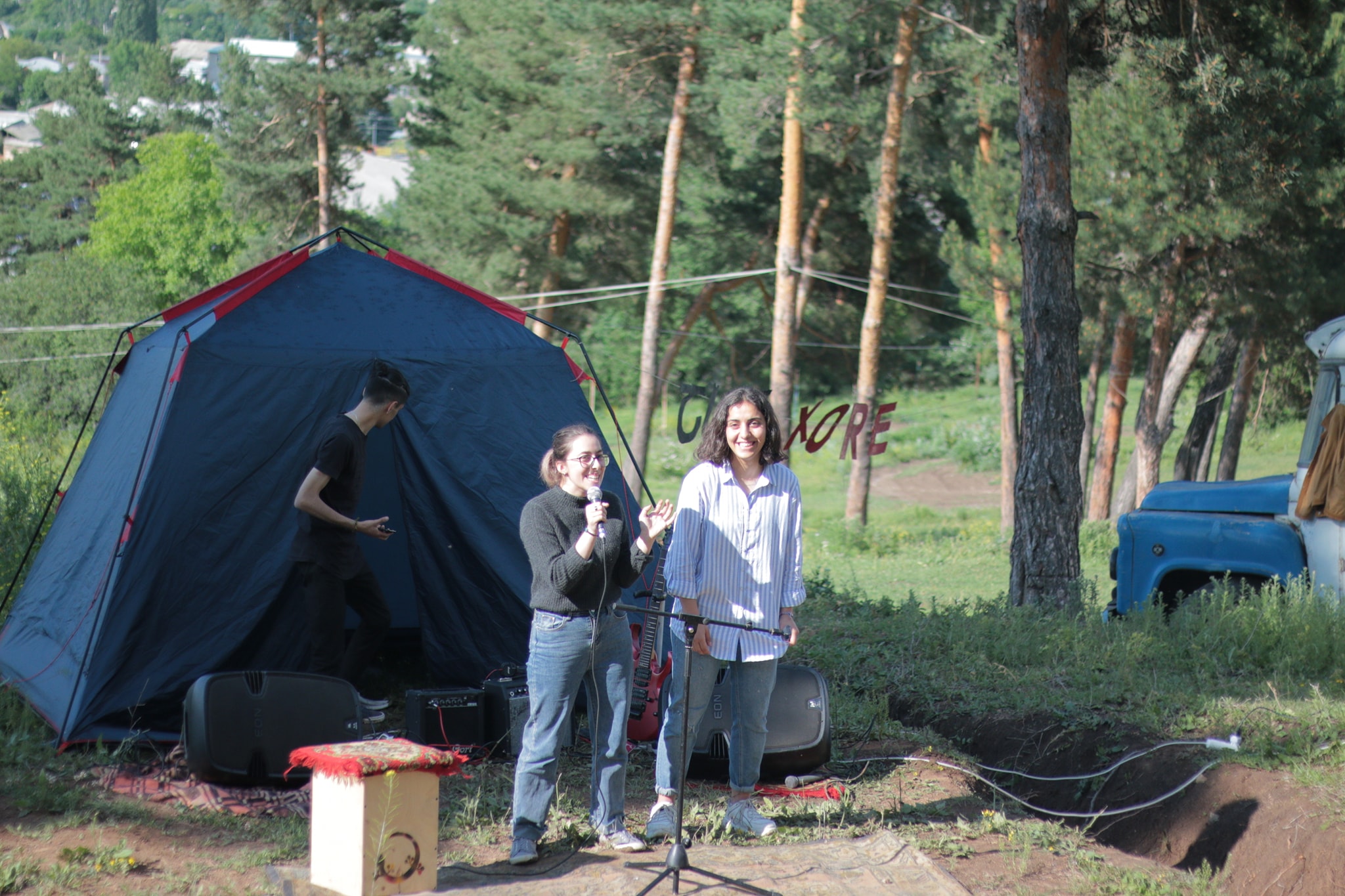 While Stella is all engaged in social activities, Lilit, inspired by the series, created "Kind of Deep" series on Instagram (pun phrases that make you think). This way, the girls delve into topics many care about but do not often discuss or have time to ponder over them. "We try to raise the common issues we notice through art," they say.
"Very Deep" is not the first abstract hobby in Stella's life. Before moving on to slam poetry, she was "slamming" drums within the SMART Center's first music band, UpSOS (translated from Armenian as "what a pity").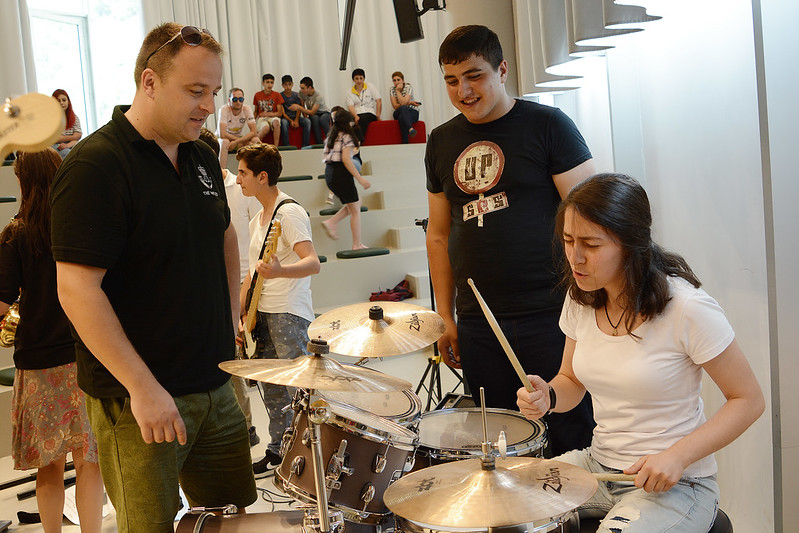 It was a pity, but UpSOS was short-lived: the band members were to attend universities, so they played together for a year. During their SMART journey, the band performed on the same stage with "Lav Eli" band from Vanadzor and British "The Salamanca Band & Bugles of The Rifles".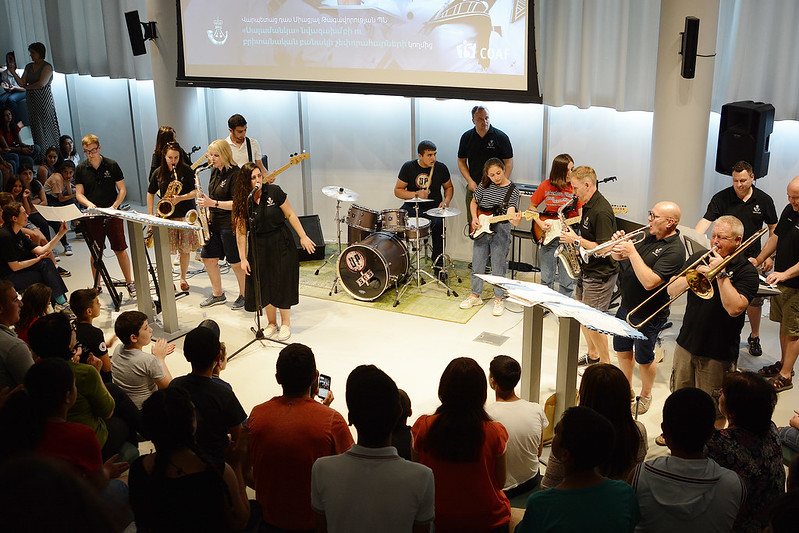 Now Stella's majoring in "Service" at Yerevan State University and working at Student Home. She has many plans in mind for her hometown Dsegh village. Though Stella currently doesn't visit there often, she considers every day not spent in Dsegh an investment in the possibility of staying there longer later on.
She often finds herself missing her village's dialect, rural people, and their daily conversations. Through her activities and example, she encourages young people like her to eventually return to their hometown and use their expertise for the development of their community.