From fields of gold to cheesemaking. Life in Vahagni.
One of the most charming villages of the Lori region sits on the Pambak River. The mountainous Vahagni is home for over 900 people who use cattle breeding and the production of wheat, barley, alfalfa, potatoes, cabbage, and other vegetable crops to make a living.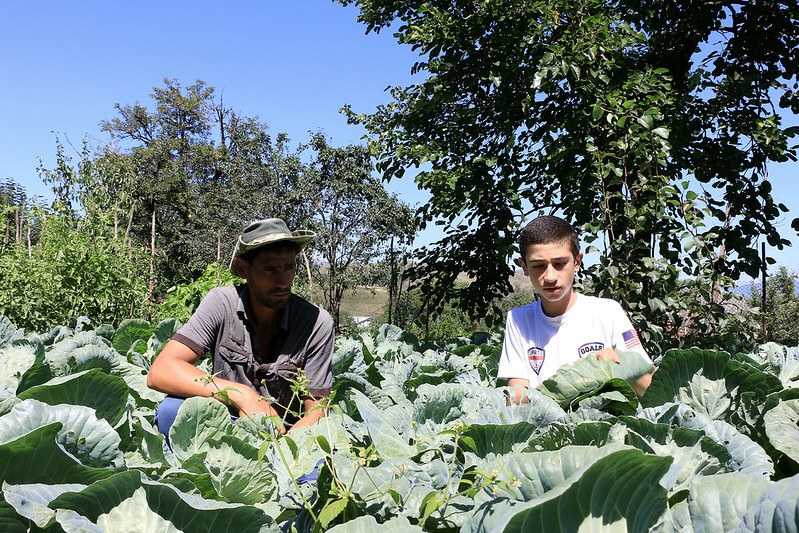 Strolling along Vahagni can be worry-free – choose whatever shoes you want, and they won't get damaged – Vahagni might be the only village in the province that has asphalt roads. "A few years ago, several politicians were to participate in an event taking place in our village. The roads were repaired so that the surroundings would look well-maintained at their arrival," thoroughly explains COAF Alumna Mariam Kirakosyan.
Even though the Soviet Union no longer exists, the kids of Vahagni know that the Soviet Armenian politician Anton Kochinyan was native to the village. As in many small communities, having a well-known fellow villager makes everyone proud.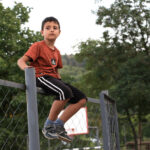 Vahagni is well-known for its cheesemakers. The two-three diary factories located in the community foster economic activity, producing milk, tan (a yogurt-based beverage mixed with salt), and authentic cheese namesake of the region – Lori. Milk has such a high demand that sometimes even the villagers have a hard time purchasing it for daily consumption.
The community is also rich in arable lands. While most of these lands had been left uncultivated for years, the villagers planted plenty of potatoes and wheat earlier this year. Luckily, the harvest was quite rich, which became a great motivation for other community members to expand their plantations next year.
While being able to make a living can seem good enough for the mature generation, the youth of Vahagni lives with higher expectations. The nearby COAF SMART Center has changed the lives of Lori's youth, but there is still a lack of opportunities for young people in the community. "The boys seek jobs abroad, while the girls tend to move to… or marry in a city," uncovers Mariam. She believes females are more interested in studying and developing their skills than boys living in their community. Who knows the reasons…?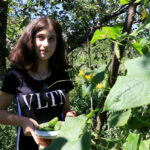 Thanks to COAF supporters, 2019-2020 marked the opening of Vahagni's school cafeteria, tooth-brushing station (brushodrome), and playground.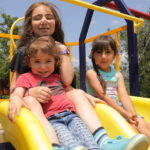 Step by step, the village is also developing thanks to its former residents who no longer live in the community, but regularly visit and endeavor community development initiatives.
Thanks to your support, the COAF programs implemented in Vahagni motivate the villagers to stay, work, and create in their own community. Let's do more together at coafkids.org/donate.