A tourism info center with a coffee-to-go
Summer is here, and it has us dreaming of a most cherished vacation.
Did you have any travel plans that were canceled this year?
For summer 2020, the high tourism season, the situation is different, and we have to change tack. Coronavirus has kept us home and socially distanced quite long. Traveling overseas is still limited, and we hardly know when it can be as safe as before.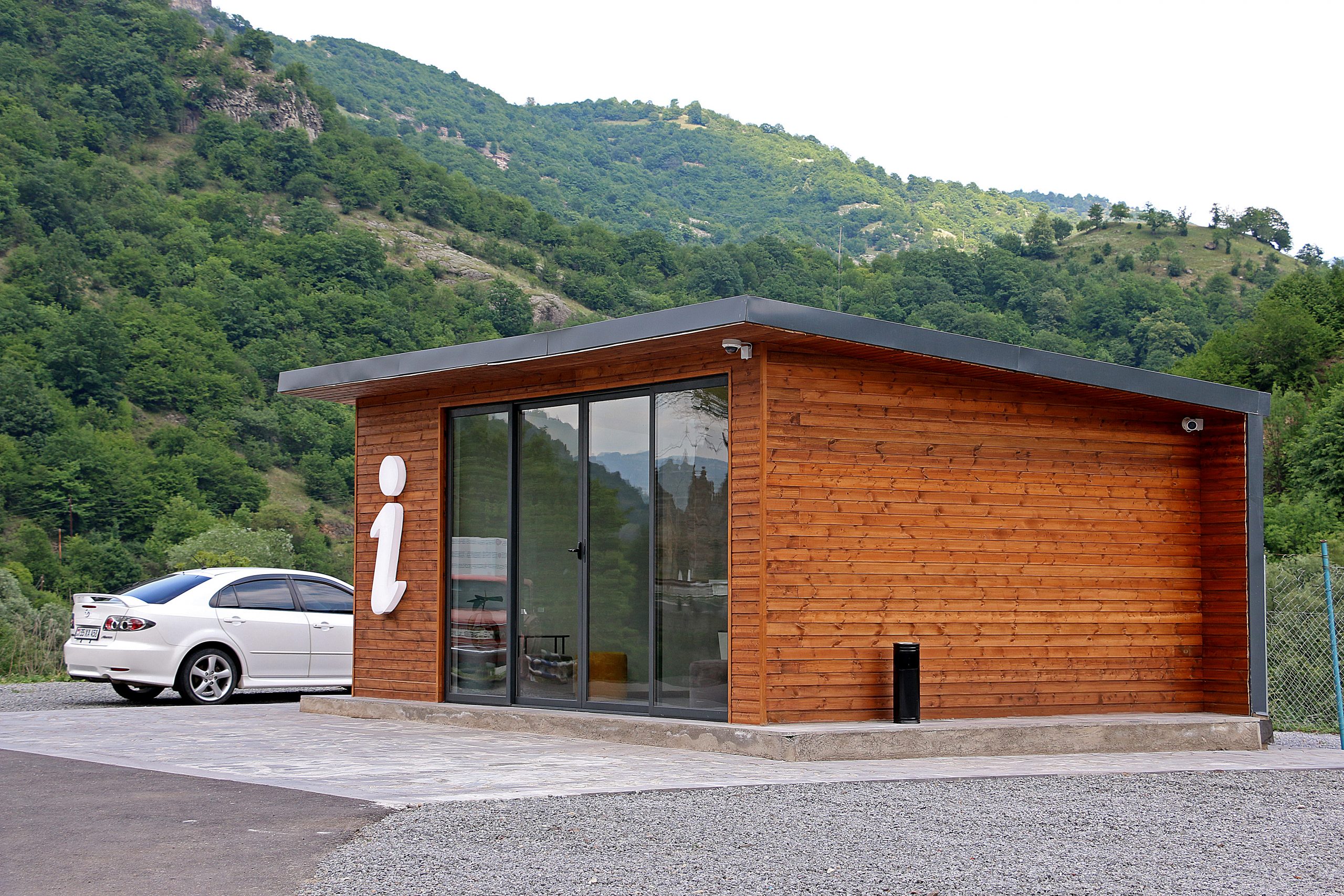 Meanwhile, it's high time to travel locally and explore the wonders of Armenia. When traveling to Lori Province, we have a plan for you!
Our COAF SMART campus situated in Debet village of the Lori region includes a Visitor Center, located on the junction of M6 and H22 roads in Debet village. The Visitor Center by COAF is a tourism information center on the road providing local and international tourists detailed information about all the travel destinations of the region: hotels, guesthouses, historic places, tourist attractions, restaurants, cafes, and all that jazz.
As not all local businesses and entertainment places in rural areas have websites, social media accounts or pages on booking platforms to help the visitors find and communicate with them, our Visitor Center stands as an info hub where service providers make all the efforts to make sure the info is accurate, up-to-date, and accessible both online and offline.
The unit connects Vanadzor with the Georgian border and serves as a gateway between tourists and social providers of the Region. It is going to become a charging point starting from a phone up to an electromobile, providing the visitor with information and serving a cup of high-quality coffee, a small cookie or chocolate, and making online payment available through an ATM or a terminal.
You have probably been served many coffees, and the drink itself can often be the same, but the takeaway coffee of the COAF SMART Visitor Center is worth giving a try, here is why. The coffee is from Caffè Vergnano Armenia, located in Yerevan, an urban restaurant known for the best Italian coffee in the city. Caffè Vergnano is COAF's good partner, and we proudly serve their coffee in Debet village, the only place one can taste it in the surrounding region. Get the information you need and your coffee-to-go from our Visitor Center and enjoy it in the heart of Debet's scenic nature.
Tourism is one of the sectors most affected by the COVID-19 outbreak globally. "It has been an evolving challenge for the Armenian tourism service providers. We are in constant communication with them to understand how we can help them get through the situation," explains Lilit Amiraghyan, the Visitor Center Attendant.
The Visitor Center by COAF is open 7 days a week and 10 hours per day, year-round, equipped with high-speed internet coverage and with free WiFi coverage.
You can contact the Visitor Center by COAF by writing to [email protected] or calling +37460705007.