Dreaming with daring Armenian women
Some people grow up having role models, some people grow up not desiring to be like someone else and reshuffle their deck to have better outcomes. In all cases, we meet people who inspire us and make an impact on the kind of person we become.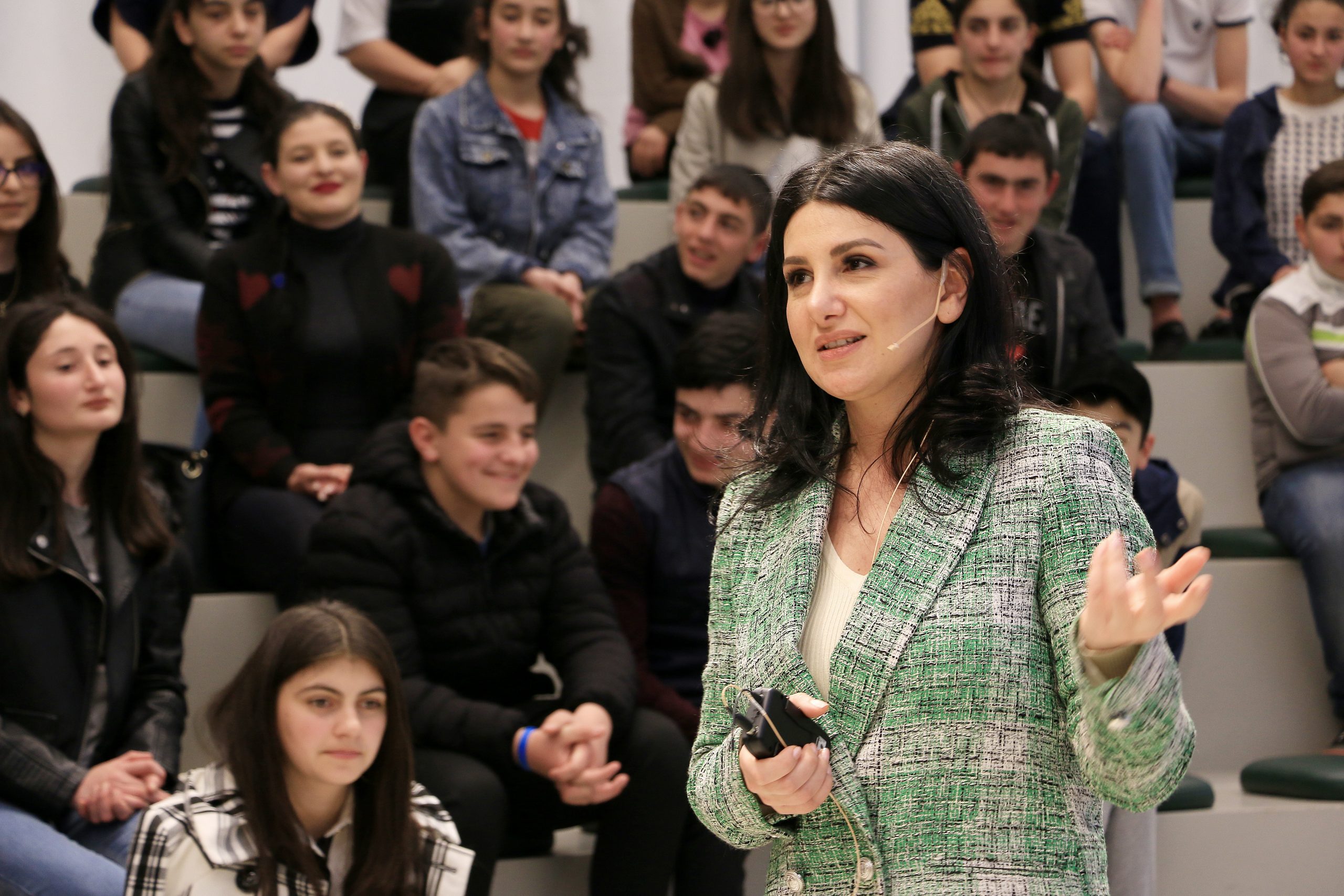 At the COAF SMART Center, we are doing the utmost to make sure our students have such exhilarating meetings with accomplished members of the society as often as possible. On March 12, we had a very feminine, motivating and memorable SMARTConnects with three fabulous "Women Who Work in Armenia":
Arevik Hambardzumyan,

the founder of The LOFT centers,

self-development game and entertainment centers in Armenia (hereinafter referred to as LOFT's Arevik), 

Tatevik Revazyan,

Chair of Civil Aviation committee in Armenia,

Arevik Arakelyan,

the founder and CEO of Artuyt scarves

(hereinafter referred to as Artuyt's Arevik)

.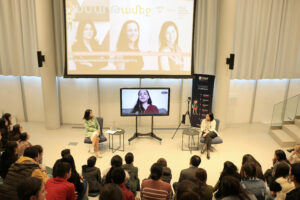 Our guests shared their motivational stories starting from the very beginning of their achievements and dreams. Being extremely passionate about arts and fashion since she was a kid, Artuyt's Arevik has had a childhood dream to somehow merge art into fashion. "I grew up in wartime, and unlike you, we didn't have the chance to attend such innovative centers as COAF SMART. Still, I never gave up my dream," she explained.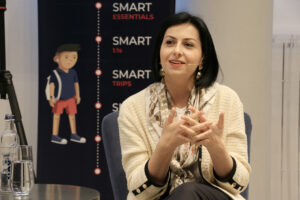 Knowing how rich Armenian culture is, she felt that it was significantly underrepresented all around the world. This is how it all began. "I sold my first scarf to my Mom, with no discount. The second one I sold in a street to a friend's friend who was interested in my scarves. I went after my dream, did from design to delivery by myself, and eventually made it to Milan Fashion Week, a thought I couldn't even have in my bravest dreams," confessed Artuyt's Arevik encouraging the students to make the most out of their COAF SMART experience and the new doors it opens for them.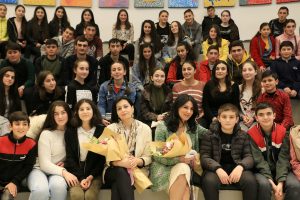 Tatevik Revazyan is the world's youngest chair of Civil Aviation and the first female chair of the committee in Armenia. "I started working in a bookstore the day after I turned 13 and got a work permit. Growing up in Denmark, I lived near the Copenhagen airport and used to buy an ice-cream from McDonald's with a friend of mine and gaze as the airplanes were taking off and landing. At 15, I clearly knew I wanted to be in aviation," recalled Tatevik, who later worked in Copenhagen's airport for 4 years and eventually moved to Armenia, dreaming to foster its aviation industry. During her term, the flights to Europe have tripled by the advent of low-cost airlines. 
Like many COAF SMART students, LOFT's Arevik was born in Vanadzor, Lori, 15 minutes away from the COAF SMART Center. "If I hadn't thought I would be successful, I wouldn't be here today. Of course, nothing comes easy and you have to work hard for that," she emphasized. Arevik advised our students not to be tempted by articles like "How to be successful", "How to become a millionaire in a few weeks", etc.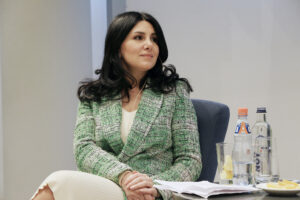 "Who do you want to be like?" asked LOFT's Arevik urging our youngsters to have mentors who would guide them in their social development. Talking about fears a woman can have she stated, "Overcoming fears or not is what distinguishes people from each other. Never have I been broken as in my mind I did not perceive it that way."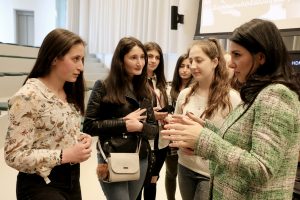 Wrapping up, perseverance and planning to have multiple ways of achieving goals helps get to our desired destinations no matter what. Some of our spokespersons advised to be strong and never give up, some advised to be ready to be broken, and that it's more than OK.
From early dreams to the achieved ones, from facing fears to building stamina, #WomenWhoWork were a walking evidence of dreaming big and proving that it is worth going the extra mile to make our dreams come true.