Tracing the history of Yeghegnut village
There is an interesting competition between the villages of Armenia. Where does the potato grow better? Whose villagers are more talented?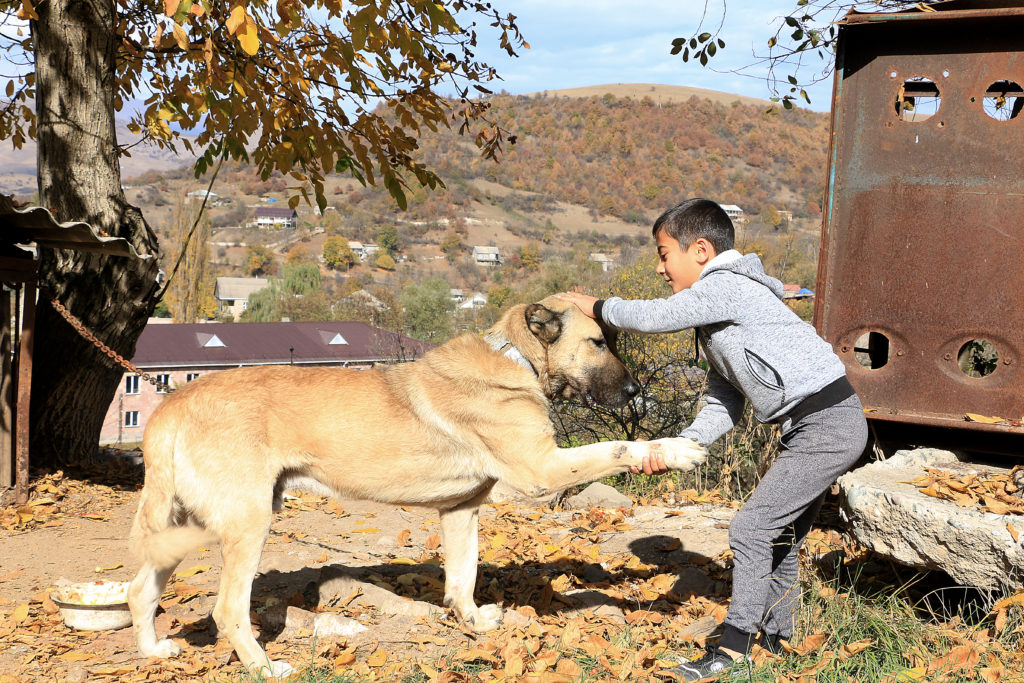 Lori region is the birthplace of many Armenian talents. Its 122 villages have different histories, myths, and characteristics labeled by themselves or their neighboring communities. Still, a few treasures are in common: the tranquil mountain retreat, the freshwater springs, and the Debed river, one of the biggest muses for  Armenian poet Hovhannes Tumanyan.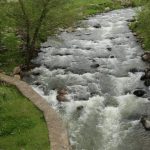 Debed river begins on the high grounds near Yeghegnut village and flows through long and deep hills. Yeghegnut (formerly known as Ghamshkut) was established in 1856 by a priest named Poghos. Poghos moved to Yeghegnut with a few families, built a church first, and set up several houses around it.  The villagers also take pride in the ancient cross-stones and fortress' remains dating back to 5000 BC. Archeological findings have discovered the existence of ancient graves as well.
Though "yegheg", the root of the village name means reed, nowadays one can hardly find reeds anywhere but the mountains. Nowadays, growing livestock is the main occupation and source of income for the inhabitants.
"COAF is our good friend," many say in Yeghegnut, the COAF-supported village with a population of 800-900 people. Yeghegnut has one preliminary school with 64 pupils. Originally constructed for 200 students, the number of attendees has diminished as a result of the emigration. Thanks to our generous supporters, here we have established a cafeteria where kids, 1-4 grades, receive free balanced-diet based meals every day. COAF has also renovated the school bathrooms and has provided the school with furniture and sports equipment.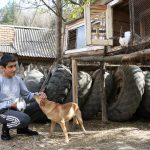 Thirty-two years after the Spitak earthquake, one can still notice collapsed building remains and families living in temporary trailer homes in Yeghegnut. In parallel, there is a novel spirit in the village optimistic about the future.
Villagers consider the advent of the nearby COAF SMART center as an amazing discovery for local youngsters as it allows them to identify their talents and utilize them. It is a gateway to innovation and modern professions. "I have enrolled in a variety of programs at COAF SMART: Marketing, Agrօtech, Media Literacy, Film Critic, etc. During the quarantine, I terribly miss the center and sometimes walk towards a nearby place where I can see the building," says Liana Aghajanyan, 15, a COAF SMART Marketing student from Yeghegnut.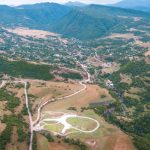 Maintaining the unique characteristics of each village, we have gathered youth from more than a dozen communities under one shelter. Here their differences allow them to be fascinated by each other, their similarities bring them to a common ground for growing friendships and collaborations.